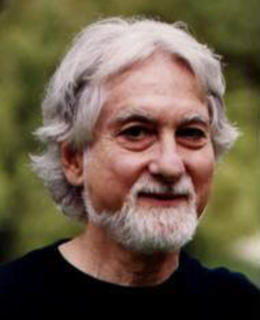 Dr. Morley Donald Hollenberg, MSc, D. Phil, MD, DSc
Positions
Professor - Medicine
Cumming School of Medicine, Department of Physiology and Pharmacology
Associate Member
Hotchkiss Brain Institute
Associate Member
Libin Cardiovascular Institute
Associate Member
Arnie Charbonneau Cancer Institute
Full Member
Inflammation Research Network
Professor
Cumming School of Medicine, Department of Medicine
Full Member
Cumming School of Medicine, Department of Physiology and Pharmacology
Full Member
The Calvin, Phoebe and Joan Snyder Institute for Chronic Diseases
Child Health & Wellness Researcher
Alberta Children's Hospital Research Institute
Contact information
Preferred method of communication = email
Background
Educational Background
B.Sc. Honours Chemistry, University of Manitoba, 1963
Doctor of Medicine Medicine, Johns Hopkins University School of Medicine , 1972
Doctor of Philosophy Pharmacology, University of Oxford, 1967
Research
Areas of Research
Molecular Pharmacology and inflammatory disease
Endocrinology and inflammatory disease
Inflammation
Microbiome
Molecular Mechanisms
Activities
My research interests over time have focused on the biosynthesis and actions of peptide hormones (oxytocin, vasopressin, angiotensin, insulin, epidermal growth factor) and on the molecular pharmacology and pathophysiology of receptor-mediated signaling by growth factors, G-protein coupled receptors (GPCRs) and steroid hormone receptors. This focus seeks to understand rapid events occurring in tissues like smooth muscle and endothelial cells responsible for the regulation of blood vessel and intestinal motility and neurons that regulate the peripheral and central nervous system. Recent work is studying the hormone-like signaling properties of proteolytic enzymes. These enzymes trigger inflammatory processes by both receptor (G-protein-coupled Protease-activated receptors/PARs) and non-receptor mechanisms (See PubMed ID 27677721). Of particular relevance is our aim to foster a research focus on inflammatory processes triggered by microenvironment proteolytic enzymes. Additionally, we have discovered a new mechanism whereby the diabetes drug, metformin, independent of its action on blood sugar, negatively regulates endothelial inflammatory function. This signalling mechanism involves the action of an 'orphan-nuclear receptor', NR4A1 (see PubMed ID 34452975). These mechanisms are relevant to the development of CNS and peripheral inflammatory diseases in children and adults; and relevant to processes that lead to pathologies like hypertension, atherosclerosis, colitis, arthritis and cancer. Work in the laboratory ranges from 'classical'  intact tissue bioassay approaches, monitoring vascular and smooth muscle contractility, to the cloning, expression and measurement of function of both G-protein-coupled and steroid hormone receptors in cell transfection systems.
Participation in university strategic initiatives
Projects
Discovering new metformin-related compounds to prevent vascular endothelial dysfunction in diabetes, cancer and inflammatory diseases
Our project deals with the need to develop new strategies to prevent endothelial vascular dysfunction in diabetes, metabolic syndrome, cancer treatment and inflammatory diseases e.g. arthritis & COVID-19. Our published data (see PubMed ID 34452975) show that endothelial hyperglycemia-stimulated oxidative stress/ROS and inflammatory cytokines (e.g.TNF-α) cause impaired endothelium-vasodilation that is preserved in vitro and in vivo (streptozotocin/STZ diabetes) by low (1µM) metformin(MET) and cytosporoneB(CSB) concentrations, but ONLY in tissues expressing the orphan nuclear receptor, NR4A1/Nur77. However, at >100 µM, MET & CSB impair vascular function. We believe the 'biphasic' agonist-NR4A1 effects of MET/CSB are due either to 'ligand-biased' NR4A1 signalling or to NR4A1-independent actions. We hypothesise that in silico modelling of ligand-NR4A1 interactions along with a structural 'shape-based' screening approach based on MET/CSB will identify new NR4A1-activating cancer therapeutic ligands that will protect the endothelium without causing vascular dysfunction. Our multidisciplinary team with expertise in synthetic chemistry/in silico screening, mitochondrial function, metabolomics and molecular pharmacology is currently undertaking this project. 
---
Membrane receptors, microenvironment Proteinases and signaling: Therapeutic targets for inflammatory disease and cancer
This project targets the urgent need to develop novel therapies for inflammatory diseases and cancer. Our published and new data indicate that proteolytic cascades (coagulation, complement, metalloproteases/MMPs) are central to these diseases (See PubMed ID 27677721). We hypothesize that in these settings, microenvironment proteinases drive inflammation and tumorigenesis by regulating proteinase-activated receptors (PARs: See PubMed 22212680) and other targets. This 'ignition point', involves complex proteolytically-driven signal pathways triggered via an enzyme-unmasked PAR 'tethered receptor ligand'. These processes drive a wide cross-section of diseases including dermatitis, arthritis, colitis and cancer. Our rationale is thus that the process whereby digestive enzymes promotes the 'injury response' represents an underlying single key for the and our new innovations related to PAR molecular pharmacology  to have an impact on inflammatory disease and cancer in humans. Work on this project ranges from 'classical' intact tissue bioassay approaches, to monitoring hormone recepto-triggered signal transduction in cell transfection systems. Tissues and cells from wild-type and PAR-null animals will be used.
Awards
• National Research Council of Canada Scholarship ,

NRC Canada.

1963

• Rhodes Scholarship,

Rhodes Trust UK.

1964

• Johns Hopkins Medical Society Award for Undergraduate Research,

Johns Hopkins University School of Medicine.

1971

• Upjohn Award for Clinical Proficiency,

Johns Hopkins University School of Medicine.

1972

• Medical Research Council of Canada Fellowship,

MRC Canada.

1972

Fellow Elect,

Royal Society of Canada Academy of Science.

2003

Novartis Award for Outstanding Contributions to Pharmacology in Canada,

Pharmacological Society of Canada.

1999

Society of Scholars Elect,

The Johns Hopkins University.

1993

• Member elect, The Royal Society of Canada, Academy of Science, Life Sciences Division,

Royal Society of Canada.

2003

• Smith Distinguished Achievement Award for Senior Faculty of the Univeristy of Calgary Faculy of Medicine,

University of Calgary Faculty of Medicine.

2003

• Smith Distinguished Achievement Award for Senior Faculty of the Univeristy of Calgary Faculy of Medicine,

University of Calgary Faculty of Medicine.

2010

• Distiguished Scientist Award, Canadian Society for Clinical Investigation,

Canadian Society for Clinical Investigation.

2009

• University of Calgary Faculty of Medicine '10000 Club 2009' award recognising extensive citations of published work in the literature ,

University of Calgary Faculty of Medicine.

2009

• McLaughlin Medal, Royal Society of Canada award for important research of sustained excellence in medical science,

Royal Society of Canada.

2011

• Henry Friesen Award for demonstrated leadership in developing biomedical research at local, national and international levels,

Canadian Society for Clinical Investigation/Royal College of Physicians and Surgeons of Canada.

2012

• The E. K. Frey - E. Werle Commemorative Gold Medal to a scientist with outstanding contributions on the role of the kallikrein-kinin system and related subjects in health and disease and with significant influence on the development in these fields,

E. K. Frey - E. Werle Foundation.

2013

• Named on the Thomson Reuters 2014 list of Highly Cited Researchers in the sciences; World's most influential Scientific Minds,

Thomson Reuters.

2014

• D. Sc. Honoris Causa University of Manitoba,

University of Manitoba.

2019