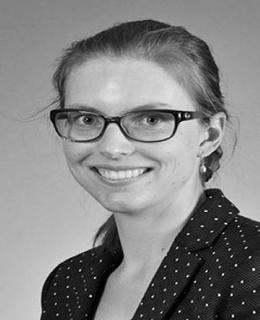 Dr. Mary Jansen Dunbar, MD, MSc, MSc, FRCPC
Positions
Assistant Professor
Cumming School of Medicine, Department of Pediatrics
Full Member
Hotchkiss Brain Institute
Child Health & Wellness Researcher
Alberta Children's Hospital Research Institute
Background
Educational Background
Clinical Fellowship Electrophysiology, University of Calgary, Alberta Children's Hospital, 2021
Clinical Fellowship Pediatric stroke and Neurocritical Care, University of Calgary, Alberta Children's Hospital, 2021
MSc Clinical Epidemiology, University of Calgary, 2021
Residency Pediatric Neurology, University of British Columbia, BC Children's Hospital, 2017
MD University of Calgary, 2012
BSc Physiology, McGill University , 2007
MSc Neuroscience, University of Calgary, 2012
Biography
Mary Dunbar is an Assistant Professor of Pediatrics with a research interest in perinatal brain injury. She is also a pediatric neurologist at Alberta Children's Hospital. Dr. Dunbar began her post secondary odyssey at McGill University in Montreal, Canada, where she studied physiology and worked as a summer student in the lab of Julio Martinez-Trujillo. She completed her MD/MSc in Neuroscience at the University of Calgary with Dr. Patrick Whelen studying the effect of endogenous monoamines on the central pattern generators of the neonatal mouse spinal cord, and was a graduate member of the Hotchkiss Brain Institute. Residency in Pediatric Neurology was completed at the University of British Columbia, where Dr. Dunbar continued her passion for research in clinical research, designing and conducting a clinical trial, as well as systematic reviews and retrospective cohort studies. She then embarked on a Clinician Investigator Program fellowship with UBC, which was conducted in the lab of Dr. Adam Kirton in Calgary, as well as a second MSc, this time in Clinical Epidemiology supervised by Dr. Michael Hill and Dr. Kirton. The focus of her research was perinatal stroke using Dr. Kirton's population-based clinical cohort. Dr. Dunbar's has been delighted to join the University of Calgary and Hotchkiss Brain Institute to continue her research. Her lab is focussed on a clinical epidemiology approach to understand perinatal brain injury, including conducting systematic reviews, clinical registries, retrospective quantitative research and other techniques.
Research
Areas of Research
Fetal Neurology
I am interested in improving understanding of brain conditions that occur and are diagnosed in utero, including hypoxic injury, stroke and malformations using clinical research techniques.  In pediatric neurology we are more frequently seeing pregnant people presenting with a neurological concern identified in the fetus and visualized with fetal MRI.  To support these families we need to increase our understanding of the epidemiology and pathophysiology of these conditions to predict natural history, advise about therapies, and implement supports. 
Perinatal brain injury
The perinatal period is between 20 weeks gestation and one month after delivery, and is a time of tremendous brain development and growth.  It is also a uniquely vulnerable time for brain injury, for example the week around birth is the highest lifetime risk for stroke.  My goal is to use clinical research methods to better understand the unique vulnerabilities and characteristics of brain injury, for example in perinatal ischemic stroke why some infants present in the days after birth with seizures while other present months later with hemiparesis.
Participation in university strategic initiatives