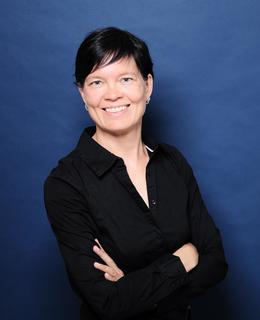 Marit Rosol
Positions
Adjunct Professor (2022 ongoing)
former Canada Research Chair CRC Tier 2 (2016-22), Global Urban Studies
former Full Professor and Associate Professor (2016-22)
Background
Educational Background
Habilitation (Advanced Post-doctoral Degree) Geography, Goethe-Universität Frankfurt; Venia Legendi, 2012
PhD Geography, Humboldt-Universität zu Berlin, Germany, 2006
Dipl. Ing. (MA equivalent) Urban and Regional Planning, Technical University Berlin, 2001
Biography
In July 2022 Marit Rosol took on a new position as Chair in Economic Geography at the Julius-Maximilians-University Wuerzburg in Germany. She remains a member of the U of Calgary community in her role as Adjunct Professor in the Department of Geography. However, she does not accept any new students anymore, please refrain from contacting her with requests as supervisor.
Marit Rosol joined the Department of Geography of the University of Calgary in July 2016 as a Canada Research Chair and Associate Professor. She was promoted to Professor in 2021. In her current second CRC term, starting in 2021, she is building on first term accomplishments while pioneering urban and economic geography as well as food research in response to two highly relevant challenges: (1) food as significant driver of global environmental change that requires a substantial shift towards sustainable and regenerative food systems based on a comprehensive understanding of sustainability, and (2) a need to question traditional distinctions between the urban and the rural and to rebuild urban-rural relations. She is coordinating a research program consisting of several research projects in different geographical settings that examine how existing, developing, or desired food systems alternatives are able to comprehensively address sustainability challenges and re-build urban-rural relations. The larger context for these questions are global trends of economic integration, state restructuring and the ongoing economic and ecological crises and their impact on social equality and everyday life.
Prior to coming to Calgary, Marit Rosol was a faculty member at the Department of Human Geography at the University of Frankfurt from 2006 until 2016. Between August 2007 and August 2008 she held a position as a Postdoctoral Research Fellow at the Department of Geography, Simon Fraser University, British Columbia, Canada, funded by the German Academic Exchange Service. In 2012 she finished her Habilitation research project (advanced post-doctoral thesis) on the question of "governing through community", based in parts on her empirical work on City Plan Community Visions Vancouver/ Canada. The conceptual framework entailed a combination of a political-economy perspective on neo-liberal restructuring of (local) statehood and planning policy and the neo-Foucauldian governmentality approach. Marit Rosol received her PhD with a thesis on "Community Gardening in Berlin" from the Departement of Geography at the Humboldt-Universität zu Berlin in 2006. She studied Urban and Regional Planning at the Technical University of Berlin and the Universidad Politécnica in Madrid, Spain.
Research
Areas of Research
Subdisciplines in Geography
Urban and Economic Geography
Fields
Geographies of Alternative Food, Critical Food Studies, Housing, Urban Gardening, Participation, Governance
Theory
Political Economy, Alternative Economies, (Urban) Political Ecology, Governmentality, Hegemony
Participation in university strategic initiatives
Courses
| Course number | Course title | Semester |
| --- | --- | --- |
| GEOG 534 | Geographies of Food | Winter 2022 |
Awards
Canada Research Chair Term II,

SSHRC.

2021

Canada Research Chair Term I,

SSHRC.

2016