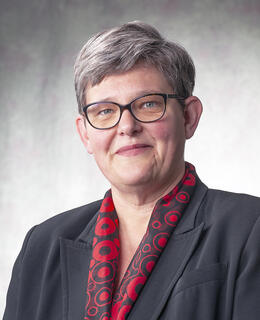 Background
Biography
Lisa Young is a Professor of Political Science at the University of Calgary. She holds a BA (Hons) in Political Science and Economics from the University of Winnipeg, an MA in Political Science from Carleton University, and a PhD in Political Science from University of Toronto. She has been affiliated with the University of Calgary since 1997.
Dr. Young's research has focused on Canadian politics, including women's involvement in politics, election finance, and political party organization. She is author of Feminists and Party Politics, co-author of Rebuilding Canadian Party Politics and Advocacy Groups, and co-editor of Money, Politics and Democracy. Her journal articles appear in venues such as Party Politics, Canadian Journal of Political Science, and PS: Political Science and Politics. Her current research projects focus on Alberta politics, political and party finance, and graduate education in the social sciences and humanities. She has been Principal Investigator on two SSHRC grants, co-investigator on another, and has served on national adjudication committees for SSHRC research and doctoral scholarship grants.
From 2010 to 2018, Dr Young was affiliated with the UCalgary Faculty of Graduate Studies, first as Associate Dean (2010-11), Interim Dean (2011-12) and Dean and Vice-Provost (2012-2018). She led significant transformation in the Faculty of Graduate Studies with a focus on positive student experience.
Dr Young has served on the boards of several national organizations, including the Federation for the Humanities and Social Sciences (2015-2019) and the Canadian Association for Graduate Studies (2012-2014). She has served as President of the Prairie Political Science Association and the Western Canadian Deans of Graduate Studies (2017-18). She comments on national and provincial politics in the media, and in venues such as Policy Options and The Conversation.
Courses
| Course number | Course title | Semester |
| --- | --- | --- |
| PPOL 600 LEC 01 01 | The Study of Public Policy | 2021 |
| PPOL 607 LEC 01 01 | Politics & Collective Choice | 2021 |
| PPOL 607 TUT 01 T01 | Politics & Collective Choice | 2021 |
| PPOL 619 LEC 02 02 | Govern, Inst & Public Policy | 2020 |
| PPOL 623 LEC 01 01 | Capstone Project | 2021 |