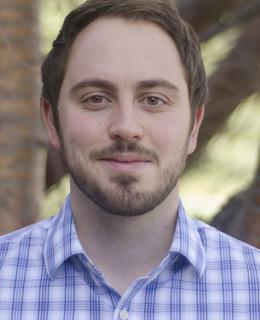 Background
Educational Background
Doctor of Philosophy Industrial-Organizational Psychology, The University of Calgary, 2012
Masters of Science Industrial-Organizational Psychology, The University of Calgary, 2008
Bachelor of Arts (First Class Honours) Psychology, The University of Calgary, 2006
Biography
As an Industrial-Organizational Psychology specialist, I study human behavior in the workplace context. My lab is the "Organizational Behaviour and Influence" Laboratory.
For a better idea of some of my research interests and areas of expertise, you can look at my Google Scholar Page at https://scholar.google.ca/citations?hl=en&user=4zIeRX4AAAAJ&view_op=list_works&sortby=pubdate
You can also visit my lab webpage to get a better idea of the members of the lab and other things we are working on, at obiilab.com.
Examples of some of the areas I research are below.
Research
Areas of Research
Job Interviews and Technology
My interest in job interviews can be broken down into two major areas right now: (a) the role of technology in interviewing, and (b) applicant use of impression management and faking behaviors. Much of my current work is investigating how new methods of interviewing, such as asynchronous video interviews, impact applicant behaviors and reactions, and how we can better prepare applicants for interviews. In addition, I study the characteristics of individuals that lead to success in the job interview, the behaviors applicants use in the interview in an attempt to be successful, interview anxiety, and the ways in which an interview can be modified to maximize its predictive validity. Much of my recent work focuses on faking in the interview, who does it, and how to detect it. 
Impression Management, Influence, and Leadership
At a broad level, I study how individuals influence one another in the workplace. These include behaviors such as impression management and influence tactics. For instance, impression management behaviors are those individuals engage in to influence the impressions others have of them, and could include ingratiation (e.g. flattering others to be perceived as likable) or intimidation (e.g. threatening others to be seen as dangers and get them to act the way you want them to).
One key construct where influence plays an essential role is in leadership. Effective leaders are able to influence others. I study the individual characteristics that influence whether an individual emerges as a leader, as well as the influence behaviors of individuals that make them effective or ineffective at influencing others. We've also done some work on ethical leadership and organizational politics. 
Personality and Individual Differences
In addition to these areas, I study the influence that personality plays in the workplace. Previously, I have examined both individual personality, as well as the personality composition of teams. Personality also plays an integral role in the job interview, as well as in determining the types of behaviors individuals use to influence others in the workplace, and leadership. As such, an understanding of personality runs through the other research areas emphasized above, including an understanding of how personality impacts the types of organizations an individual is attracted to. 
Courses
| Course number | Course title | Semester |
| --- | --- | --- |
| PSYC 40006 LAB 01 B01 | Applied Research Methods in Industrial-Organizational Psychology | Fall 2022 |
| PSYC 739 | Leadership | Fall 2022 |
Awards
University of Calgary Faculty of Graduate Studies GREAT Supervisor Award 2018,

The University of Calgary.

2018

Honourable Mention Winner University of Calgary Graduate Student Association Excellence in Graduate Supervision Award 2017,

The University of Calgary.

2017

University of Calgary Taylor Institute Teaching Award – Curriculum Development 2016,

The University of Calgary.

2016

Nominee for the CAFA (Confederation of Alberta Faculty Associations) Distinguished Academic Award 2015,

The University of Calgary.

2015

University of Calgary Faculty of Arts Outstanding New Researcher Award,

2015

Best Paper Proceedings at the 2010 Academy of Management Meeting,

Academy of Management Proceedings.

2010

Top 10 Instructors for University of Lethbridge - Calgary Campus,

The University of Lethbridge.

2011