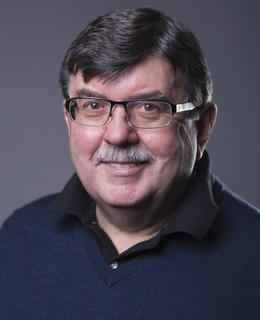 Dr. David B. Hogan, MD, FACP, FRCPC
Positions
Full Member
O'Brien Institute for Public Health
Full Member
Cumming School of Medicine, Department of Medicine
Full Member
Hotchkiss Brain Institute
Full Professor
University of Calgary
Background
Credentials
MD, Dalhousie University,
Biography
Brief Biography: Born in Baie Comeau QC, David attended universities in Nova Scotia, Alberta, and Ontario. A specialist in geriatric medicine, after completing his postgraduate clinical training he returned to Dalhousie University where among other duties he served as Associate Dean for Undergraduate Medical Education. He joined the University of Calgary in 1990 where he held the first Canadian University Chair in geriatric medicine, the Brenda Strafford Foundation Chair in Geriatric Medicine, for 25-years. David served as the Academic Lead of the Brenda Strafford Centre on Aging (O'Brien Institute for Public Health, Cumming School of Medicine, University of Calgary) from 2012-2022 where he championed the inclusion of older adults in the research enterprise. He has served as Chair of the Royal College of Physicians and Surgeons of Canada Specialty Committee in Geriatric Medicine, President of the Canadian Geriatrics Society, and editor of the Canadian Geriatrics Journal. David has authored over 340 peer-reviewed publications reflecting his long-standing interest in aging studies that focus on topics such as clinical geriatrics, cognitive impairment and dementia, falls, and frailty. David was the Local Responsible Investigator for the Calgary Data Collection Site of the Canadian Longitudinal Study on Aging (CLSA) from 2010-2022 and formerly held leadership roles and is an investigator in the Canadian Consortium on Neurodegeneration in Aging (CCNA). He is now a member of the CIHR Institute of Aging Advisory Board and in 2022 led in the delivery of the Institute of Aging Summer Program in Aging organized around Neurodegenerative and Cerebrovascular Diseases in Aging.
Research
Areas of Research
Aging
Aging is my area of research. As a geriatrician, I've been particularly interested over the years in age-related health issues. Specific interests within this broad field include ageism and its effects, biomedical aging research, cognitive impairment and dementia, comprehensive geriatric assessment, falls and fall-related injuries (e.g., fragility fractures), frailty, older population level pharmacotherapy, health services for older adults, and housing design for an aging population (including small homes for facility-based care). Related to my work as an academic geriatrician, I've paricipated in health resource planning studies and medical education as it relates to the care of older adults.
Participation in university strategic initiatives
Courses
| Course number | Course title | Semester |
| --- | --- | --- |
| MDCN 450 | Integrated Neuosciences, Special Senses and Aging | Summer 2022 |
Projects
Age-Friendly University
With colleagues in the Brenda Strafford Centre on Aging, I'm engaged in ensuring the University of Calgary is meeting the 10 guiding principles suggested by the Age-Friendly Universities (AFUs) Global Network. We are planning to assess our baseline age-friendliness to identify both our strengths and those areas requiring further work. (Note: The University of Calgary is a member of the Global Network.)  
Awards
Honorary Membership,

Canadian Medical Association.

2021

Member Emeritus Distinction,

Alberta Medical Association.

2020

Medal for Distinguished Service,

Alberta Medical Association.

2019

Research Excellence Award,

O'Brien Institute for Public Health, Cumming School of Medicine, University of Calgary.

2018

Service Recognition Award,

Foothills Medical Staff Association.

2017

Top Teacher Award,

Office of Continuing Medical Education & Professional Development, Cumming School of Medicine, University of Calgary.

2014

Jeanne Bentley Award for Community Spirit,

Alzheimer Society of Calgary.

2013

Irma M. Parhad Award for Excellence,

Consortium of Canadian Centres for Clinical Cognitive Research .

2010

Prix d'excellence,

Royal College of Physicians and Surgeons of Canada.

2010

People First Award,

Calgary Health Region.

2005

William B. Spaulding Award for contributions to the history of medicine at the local level,

Associated Medical Services Inc..

2004
Publications
Prevalence of prescription and non-prescription polypharmacy by frailty and sex among middle-aged and older Canadians.

Harris DA, Guo Y, Nakhla N, Tadrous M, Hogan DB, Hennessy D, Langlois K, Garner R, Leslie S, Bronskill SE, Heckman G, Maxwell CJ. Health Reports. 3-16. (2022)

Incidence of neurological and psychiatric comorbidity over time: a population-based cohort study in Ontario, Canada.

Maxwell CJ, Maclagan LC, Harris DA, Wang X, Guan J, Marrie RA, Hogan DB, Austin PC, Vigod SN, Swartz RH, Bronskill SE. Age Ageing. afab277. (2022)

Prevalence and correlates of anxiety and depression in caregivers to assisted living residents during COVID-19: a cross-sectional study.

Lane NE, Hoben M, Amuah JE, Hogan DB, Baumbusch J, Gruneir A, Chamberlain SA, Griffith LE, McGrail KM, Corbett K, Maxwell CJ. BMC Geriatr. 662. (2022)

Aerobic exercise training in older men and women-Cerebrovascular responses to submaximal exercise: Results from the Brain in Motion study.

Lake SL, Guadagni V, Kendall KD, Chadder M, Anderson TJ, Leigh R, Rawling JM, Hogan DB, Hill MD, Poulin MJ.. Physiol Rep. e15158. (2022)

Greater Opioid Use Among Nursing Home Residents in Ontario, Canada During the First 2 Waves of the COVID-19 Pandemic.

Maxwell CJ, Campitelli MA, Cotton CA, Hogan DB, Iaboni A, Gruneir A, Evans C, Bronskill SE. J Am Med Dir Assoc. 936-41. (2022)

Correlates of Opioid Use Among Ontario Long-Term Care Residents and Variation by Pain Frequency and Intensity: A Cross-sectional Analysis.

Iacono A, Campitelli MA, Bronskill SE, Hogan DB, Iaboni A, Maclagan LC, Gomes T, Tadrous M, Evans C, Gruneir A, Guan Q, Hadjistavropoulos T, Cotton C, Gill SS, Seitz DP, Ho J, Maxwell CJ. Drugs Aging. 1-17. (2022)

How Do Non-Catastrophic Natural Disasters Impact Middle-Aged-to-Older Persons? Using Baseline Canadian Longitudinal Study on Aging Data to Explore Psychological Outcomes Associated with the 2013 Calgary Flood.

Norberg SJ, Toohey AM, Hogan DB. Can J Aging. 184-92. (2022)

A pragmatic dementia risk score for patients with mild cognitive impairment in a memory clinic population: Development and validation of a dementia risk score using routinely collected data.

Wang M, Sajobi TT, Ismail Z, Seitz D, Chekouo T, Forkert ND, Fischer K, Mackie A, Pearson D, Patry D, Cieslak A, Menon B, Barber P, McLane B, Granger R, Hogan DB, Smith EE. Alzheimers Dement (N Y). e12301. (2022)

Predictors of reported alcohol intake during the first and second waves of the COVID-19 pandemic in Canada among middle-aged and older adults: results from the Canadian Longitudinal Study on Aging (CLSA).

McMillan JM, Hogan DB, Zimmer C, Sohel N, Wolfson C, Kirkland S, Griffith LE, Basta NE, Raina P. Can J Public Health. 1-13. (2022)

Evaluation of Clinical Practice Guidelines on Fall Prevention and Management for Older Adults: A Systematic Review.

Montero-Odasso MM, Kamkar N, Pieruccini-Faria F, Osman A, Sarquis-Adamson Y, Close J, Hogan DB, Hunter SW, Kenny RA, Lipsitz LA, Lord SR, Madden KM, Petrovic M, Ryg J, Speechley M, Sultana M, Tan MP, van der Velde N, Verghese J, Masud T. JAMA Netw Open. e2138911. (2021)

New horizons in falls prevention and management for older adults: a global initiative.

Montero-Odasso M, van der Velde N, Alexander NB, Becker C, Blain H, Camicioli R, Close J, Duan L, Duque G, Ganz DA, Gómez F, Hausdorff JM, Hogan DB, Jauregui JR, Kenny RA, Lipsitz LA, Logan PA, Lord SR, Mallet L, Marsh DR, Martin FC, Milisen K, Nieuwboer A, Petrovic M, Ryg J, Sejdic E, Sherrington C, Skelton DA, Speechley M, Tan MP, Todd C, van der Cammen T, Verghese J, Kamkar N, Sarquis-Adamson Y, Masud T. Age Ageing. 1499-1507. (2021)

Bertrand Russell and Aging.

Hogan DB. J Am Geriatric Soc. 1410-11. (2021)

Fear of Falling in Older Adults: A Scoping Review of Recent Literature.

MacKay S, Ebert P, Harbidge C, Hogan DB. Can Geriatric J. 379-94. (2021)

Consensus Statement Regarding the Application of Biogen to Health Canada for Approval of Aducanumab.

Chertkow H, Rockwood K, Hogan DB, Phillips N, Montero-Odasso M, Amanullah S, Black S, Bocti C, Borrie M, Feldman H, Freedman M, Hsiung R, Kirk A, Masellis M, Nygaard H, Rajji T, Verret L. Can Geriatric J. 373-78. (2021)

Construct and Criterion-Related Validity of the Clinical Frailty Scale in Persons With HIV.

McMillan JM, Gill MJ, Power C, Fujiwara E, Hogan DB, Rubin LH. J Acquir Immune Def Synd . 110-16. (2021)

Association of sleep spindle characteristics with executive functioning in healthy sedentary middle-aged and older adults.

Guadagni V, Byles H, Tyndall AV, Parboosingh J, Longman RS, Hogan DB, Hanly PJ, Younes M, Poulin MJ. J Sleep Res. e13037. (2021)

Comparison of Medication Prescribing Before and After the COVID-19 Pandemic Among Nursing Home Residents in Ontario, Canada.

Campitelli MA, Bronskill SE, Maclagan LC, Harris DA, Cotton CA, Tadrous M, Gruneir A, Hogan DB, Maxwell CJ. JAMA Netw Open. e2118441. (2021)

Updated Inventory and Projected Requirements for Specialist Physicians in Geriatrics.

Basu M, Cooper T, Kay K, Hogan DB, Morais JA, Molnar F, Lam RE, Borrie MJ. Can Geriatric J. 200-208. (2021)

Sex differences in multimorbidity and polypharmacy trends: A repeated cross-sectional study of older adults in Ontario, Canada.

Maxwell CJ, Mondor L, Pefoyo Koné AJ, Hogan DB, Wodchis WP. PLoS One. e0250567. (2021)

Evaluation of a balance and mobility program for older adults at risk of falling: a mixed methods study.

Osho OA, Harbidge C, Hogan DB, Manns PJ, Jones CA. J Eval Clin Pract. 307-15. (2021)

Trends in Anticoagulant Use at Nursing Home Admission and Variation by Frailty and Chronic Kidney Disease Among Older Adults with Atrial Fibrillation.

Campitelli MA, Bronskill SE, Huang A, Maclagan LC, Atzema CL, Hogan DB, Lapane KL, Harris DA, Maxwell CJ. Drugs Aging. 611-23. (2021)

Examining the municipal-level representativeness of the Canadian Longitudinal Study on Aging (CLSA) cohort: an analysis using Calgary participant baseline data.

Norberg SJ, Toohey AM, Jones S, McDonough R, Hogan DB. Health Promot Chronic Dis Prev Can. 48-56. (2021)

The Brain in Motion II Study: study protocol for a randomized controlled trial of an aerobic exercise intervention for older adults at increased risk of dementia.

Krüger RL, Clark CM, Dyck AM, Anderson TJ, Clement F, Hanly PJ, Hanson HM, Hill MD, Hogan DB, Holroyd-Leduc J, Longman RS, McDonough M, Pike GB, Rawling JM, Sajobi T, Poulin MJ. Trials. 394. (2021)

Protocol for a systematic review and meta-analysis assessing the effectiveness of deprescribing in falls prevention in older people.

Seppala LJ, Kamkar N, Ryg J, Masud T, Daams J, Montero-Odasso MM, Hartikainen S, Petrovic M, van der Velde N; Task Force on Global Guidelines for Falls in Older Adults (includes DB Hogan). BMJ Open. e047190. (2021)
Creating the Future of Health.

Robert Lampard, David B. Hogan, Frank W. Stanisch, and James R. Wright, Jr.. University of Calgary Press. 420. (2021)