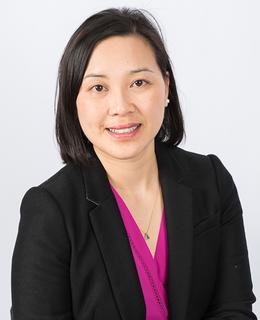 Dr. Aniela dela Cruz, PhD, MSc, RN
Positions
Associate Professor
Faculty of Nursing, Faculty
Member
O'Brien Institute for Public Health
Advisory Committee
Office of Equity, Diversity and Inclusion
CHREB Reviewer
University of Calgary
Equity, Diversity, Inclusion Lead
Faculty of Nursing
Background
Educational Background
PhD University of Alberta, 2013
MSc Health Promotion, University of Alberta, 2001
BN (Distinction) Nursing , University of Calgary, 1998
Biography
Añiela dela Cruz holds a PhD in Nursing and an MSc in Health Promotion Studies (University of Alberta). She has nearly 25 years of professional experience in community and public health, health policy, and health and program evaluation research. In her career, Añiela has worked with Alberta communities, provincial and federal governments, and non-government organizations focusing on areas of public health such as HIV/AIDS, chronic disease prevention, pre-natal nutrition, Aboriginal Head Start in Urban and Northern Communities (AHSUNC), and child and youth health promotion and illness prevention. She has worked extensively with diverse and resilient communities in Alberta and across Canada including women, children, people living with HIV, marginalized immigrants, First Nations communities, urban Indigenous communities, and urban and rural populations.
Añiela has a strong qualitative research background, contributing to the body of knowledge that concerns the health of migrants (in Canada), pre- and post- migration experiences, cultural safety, social determinants of health, and relational ethics. In her doctoral work, Añiela used narrative inquiry as methodology to inquire into the experiences of sub-Saharan African immigrants living with HIV in Alberta. Currently, Añiela chairs the Newcomer, HIV, Immigration, treatment Engagement and Stigma in Canada (NewHITES) Community Based Research Team. The team comprises community leaders, people living with HIV, government, AIDS Service Organizations (ASO), community-based and academic-based researchers working together towards health and social equities within the intersections of HIV, stigma, migration and settlement. She also co-chairs the Canadian HIV/AIDS Black, African and Caribbean (CHABAC) Network. Añiela's work in HIV began in 2002 in Alberta, and continues this work using principles of community based research.
Research
Areas of Research
Population health promotion and public health
Determinants of health
Social Determinants of health
Health and social wellbeing
Health and social inequities
Health policy
Equity, diversity, and inclusion
Social justice
Promoting environments that support diversity, inclusion, and equity
Infectious disease prevention
Specifically the psychosocial care and support of people living with HIV and other sexually transmitted blood-borne infections (STBBIs) and the social determinants of prevention, care, and support.
Health of migrants
Including marginalized immigrants
Health of Indigenous Peoples
Population health promotion
Relational ethics
Upholding principles of ownership, control, access, and possession; knowledge generation with Indigenous communities
Participation in university strategic initiatives
Awards
Andrew Johnson Award for Exceptional Contribution to HIV/AIDS Nursing,

Canadian Association of Nurses in HIV/AIDS Care (CANAC).

2021

Canadian Institutes of Health Research, Institute of Infection and Immunity, New Investigator Forum Participant,

2015

Faculty of Nursing, University of Calgary, Research Endowment Award,

2015

University of Calgary, Office of the Vice-President Research, New Faculty Establishment Award,

2015

Genevieve Gray PhD Medal in Nursing, University of Alberta,

2014

University of Alberta Faculty of Graduate Studies and Research Travel Award,

2013

Alberta Registered Nurses Educational Trust (ARNET) Educational Fund Award Doctoral,

2011

ARNET Educational Fund Award Doctoral,

2010

Universities Without Walls Fellowship Training Grant, CIHR Strategic Training Initiative in Health Research,

2010

Summer Learning Institute of the Universities without Walls Travel Award,

2009

Queen Elizabeth II Graduate Scholarship Doctoral Level,

2008

Canadian Institutes of Health Research (CIHR) HIV/AIDS CBR Program (General) - Doctoral Research Award,

2007

Dr. Shirley Stinson Scholarship in Nursing History, University of Alberta,

2007

Provost Doctoral Entrance Award, University of Alberta,

2006
Methodology
Qualitative research methodology: narrative inquiry (Clandinin & Connelly, 2000), relational ethics
Program Evaluation research
Community-based research