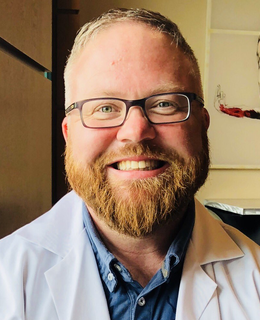 Dr. Zack Marshall, MSW, PhD
Positions
Associate Professor
Cumming School of Medicine, Department of Community Health Sciences
I'm looking for...
Research partners
Funding
Background
Credentials
RSW, Ontario College of Social Workers and Social Service Workers (OCSWSSW), 2003
RSW, Alberta College of Social Workers, 2023
Educational Background
PhD Community Health, Memorial University of Newfoundland,
MSW Social Work, Wilfrid Laurier University,
BSc Psychology, McGill University,
Biography
Zack Marshall (he/him) is an Associate Professor in the Department of Community Health Sciences with interdisciplinary training in psychology, social work, and community health. Building on a history of work with queer and trans communities related to mental health, harm reduction, and sexual health, Zack is passionate about how we can leverage research for transformative social change. His current projects focus on research production, knowledge synthesis, and the ethics of research with individuals and communities who experience marginalization and other forms of oppression, including 2SLGBTQ+ people. Zack is committed to collaborative mentorship models and in creating spaces that centre groups who have been historically underrepresented and undervalued in academia.
Research
Areas of Research
Community-Based Research
Shift: Working for Change in Participatory Research is a project focused on research labour practices. Zack's work in this area includes an emphasis on lived experience workers, peer research, and policies and practices related to compensation and benefits.
Recent presentations and publications:
Marshall, Z., & Benz, V. (2021). Shift: Documenting the impact of the COVID-19 pandemic on community-based research and identifying opportunities for change. Invited speaker Community-Based Research Canada. https://www.communityresearchcanada.ca/webinars-2021
Boucher, L., Marshall, Z., Flynn, J. V., Larose-Hebert, K., Martin, A., Boyd, R., Tyndall, M., & Kendall, C. (2017). Expanding conceptualizations of harm reduction: Results from a qualitative community-based participatory research study with people who inject drugs. Harm Reduction Journal, 14(1), 18. https://doi.org/10.1186/s12954-017-0145-2
Marshall, Z., Dechman, M., Minichiello, A., Alcock, L., & Harris, G. (2015). Peering into the literature: A systematic review of the role of people who use injection drugs in harm reduction initiatives. Drug and Alcohol Dependence, 151, 1-14. https://doi.org/10.1016/j.drugalcdep.2015.03.002
2SLGBTQ+ Health Equity
Research Ethics and Marginalized Communities
Includes a specific focus on research with transgender (trans) and nonbinary communities.
See recent publications:
Marshall, Z., Kaposy, C., Brunger, F., & Welch, V. (2022). Trans research ethics: Challenges and calls for change. Bulletin of Applied Transgender Studies, 1(3-4). https://doi.org/10.57814/2rv3-kf4
Bauer, G., Devor, A., heinz, m., Marshall, Z., Pullen Sansfaçon, A., Pyne, J., for the CPATH Research Committee. (2019). CPATH Ethical Guidelines for Research Involving Transgender People & Communities. Canada: Canadian Professional Association for Transgender Health. https://cpath.ca/wp-content/uploads/2019/08/CPATH-Ethical-Guidelines-EN.pdf
Knowledge Synthesis (Evidence Maps, Systematic Reviews, & Scoping Reviews)
Sexuality, Gender Identity and Expression
Participation in university strategic initiatives
Courses
| Course number | Course title | Semester |
| --- | --- | --- |
| CORE 487 | Practicum in Rehabilitation Practice | Fall 2022 |
| CORE 473 | Social Justice and the Labor Force | Winter 2023 |
| CORE 594 | Practicum I | Fall 2023 |
| CORE 595 | Practicum II | Winter 2023 |
Awards
The Farah Jamal Award,

Campbell Collaboration.

2022
Publications
"I'm not interested in research; I'm interested in services": How to better health and social services for transgender women living with and affected by HIV.

Everhart, A., Boska, H., Sinai-Glazer, H., Wilson-Yang, J. Q., Butler Burke, N., LeBlanc, G., Persad, Y., Ortigoza, E., Scheim, A. I., & Marshall, Z. . Social Science & Medicine. (2022)

Transgender data collection in the electronic health record (EHR): Current concepts and issues.

Kronk, C., Everhart, A., Ashley, F., Thompson, H. M., Schall, T. E., Goetz, T. G., Hiatt, L., Derrick, Z., Queen, R., Ram, A., Guthman, E. M., Danforth, O. M., Lett, E., Potter, E., Sun, S. D., Marshall, Z., & Karnoski, R.. Journal of the American Medical Informatics Association. (2021)

Trans research ethics: Challenges and calls for change..

Marshall, Z., Kaposy, C., Brunger, F., & Welch, V.. Bulletin of Applied Transgender Studies. (2022)
CPATH Ethical Guidelines for Research Involving Transgender People & Communities.

Bauer, G., Devor, A., heinz, m., Marshall, Z., Pullen Sansfaçon, A., Pyne, J., for the CPATH Research Committee. Canadian Professional Association for Transgender Health. (2019)