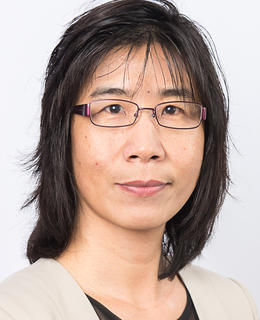 Dr. Yunyan Zhang, MD PhD
Positions
Research Associate Professor
Cumming School of Medicine, Department of Radiology
Research Associate Professor
Cumming School of Medicine, Department of Clinical Neurosciences
Full Member
Hotchkiss Brain Institute
Child Health & Wellness Researcher
Alberta Children's Hospital Research Institute
Contact information
For media enquiries, contact
Kelly Johnston
Senior Communications Specialist
Please submit your media request here
Background
Biography
Dr. Zhang is trained as a MD specializing in radiology in China and PhD in Imaging Informatics at the University of Calgary. She has done Research Fellowships in Clinical Neurosciences/Neurology, as well as Clinical Fellowship in neuroradiology, at the Universities of British Columbia and Calgary.
Research
Participation in university strategic initiatives
Projects
Research Interests
My research program focuses on the development, evaluation, and application of novel methods to advance the characterization and management of health and disease. Represented by brain and mental health disorders such as multiple sclerosis, I am particularly interested in establishing new analytical techniques that can harness invisible patterns concealed in imaging or non-imaging data to improve human health, based primarily on clinically available information. One specific focus is on cutting-edge artificial intelligence technologies such as machine learning/deep learning, including natural language processing, together with interpretation of the associated models. This is accompanied by validation of the originated methods with histology, and discovery of new measures as those pertaining to tissue integrity and repair. The ultimate goal is to promote personalized care outcomes through provision of innovative assessing, diagnostic, and treatment evaluation strategies. 
Awards
Discovery Grant,

Natural Sciences and Engineering Research Council of Canada.

Project Grant,

Canadian Institutes of Health Research.

Discovery Research Grant,

Multiple Sclerosis Society of Canada.

Accelerating Innovation into CarE (AICE) - Concepts Program,

Alberta Innovates.
Both graduate and undergraduate positions are available involving different research areas such as machine learning, deep learning, and image processing & analysis to improve disease assessment and intervention abilities. Please contact Dr. Zhang for further details.