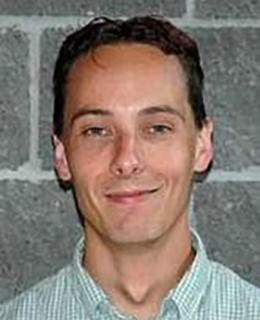 William Huddleston
Background
Educational Background
B.S. Microbiology, University of Calgary, 1999
M.S. Microbiology, University of Calgary, 2003
Research
Areas of Research
Activities
My principle interests are science laboratory curricular design and undergraduate student assessment.
Institutions such as the University of Calgary, which have large student enrollments, pose interesting challenges when designing lab exercises. Labs that promote active participation and critical thinking through experimental design, execution of procedures and evaluation of results have been shown to benefit student learning better than traditional approaches. My goal is to design exercises that stimulate interest in and deep learning of the course material for our undergraduate students. In addition, I wish to provide our graduate TAs an opportunity to actively participate in the education of their students and learn sound pedagogical practices.

Assessing learning is a critical component of any lab course and has unique challenges when this responsibility lies with graduate student TAs. It is a particular challenge to demonstrate critical assessment techniques to a large group of TAs who vary in their own background, experience and interest in teaching. My goal is to develop methods that aid our TAs in learning how to assess students in a fair and consistent manner. My major project in this area is the development of a rubric for the grading of student laboratory reports.
Courses
| Course number | Course title | Semester |
| --- | --- | --- |
| BIOL 205 | The Organization and Diversity of Life | Fall 2022 |
| BIOL 241 | Energy Flow in Biological Systems | Fall 2022 |
| CMMB 343 | Microbiology | Winter 2023 |
Publications
Bardouniotis, E., Huddleston, W., Ceri, H., and Olson, M.E. (2001) Characterization of Biofilm Growth and Biocide Susceptibility Testing of Mycobacterium phlei using the MBEC(tm) Assay System. FEMS Microbiol Lett 203:263-267.