Wayne John Irvine, BComm FCPA CPA CFA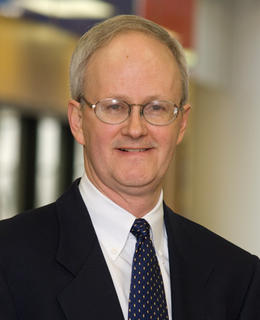 Senior Instructor
Accounting
---
Background
Educational Background
B Comm ACCT, University of Calgary, 1980
Biography
Wayne is a senior instructor in the accounting area. He taught full time at the Haskayne School of Business from 1992-1995 and rejoined the faculty on a full time basis in January 2007. He was a part-time instructor from 1988-1992 and from 1995-2006. Wayne received his BComm from the University of Calgary in 1980 and obtained his Chartered Accountant (CA) designation in 1983, his FCA/FCPA in 2018 and became a Chartered Financial Analyst (CFA) Charter holder in 2004. Prior to his academic career Wayne worked for 12 years at Price Waterhouse in the audit group and as an audit senior manager and the coordinator of the Calgary's office continuing education and UFE preparation program. He also taught at Mount Royal University from 1995-2007 and was chair of their accounting area.

Wayne teaches in the area of financial accounting and auditing to our undergraduate and graduate students. He also instructs courses in executive education and has fostered our relationship with the accounting profession by instructing candidates in the CASB/CPA PEP for over 30 years.

Wayne is currently the co-author of the most widely used introductory accounting textbook in Canada and has authored a number of cases for professional exams. In the past, he has received funding from the Chartered Accountants Education Foundation for developing a study guide for an auditing course at Athabasca University and for designing the computerized lab component for the intermediate financial accounting course at the University of Calgary. He has also received funding from the Royal Bank for the development of an Internet based accounting course and has co-authored the Canadian edition of a US accounting textbook.

Wayne has won over a dozen teaching awards from the University of Calgary Student's Union, Haskayne student clubs, the CPA Education Foundation, and from the CPA Western School of Business.
Courses
| Course number | Course title | Semester |
| --- | --- | --- |
| ACCT 343 | Intermediate Financial Accounting II | Fall 2021 |
| ACCT 443 | Advanced Financial Accounting | Fall 2021 |
| ACCT 643 | Intermediate Financial Accounting II | Fall 2021 |
| ACCT 644 | Advanced Financial Accounting | Fall 2021 |
| ACCT 343 | Intermediate Financial Accounting II | Winter 2022 |
| ACCT 443 | Advanced Financial Accounting | Winter 2022 |
| ACCT 643 | Intermediate Financial Accounting II | Winter 2022 |
| ACCT 644 | Advanced Financial Accounting | Winter 2022 |
Awards
CPA, CA Fellow,

CPA Alberta.

2018

Superior Service Award - Haskayne School of Business,

2015

CPA Volunteer Award,

2014

Commerce Undergraduate Society Outstanding Teaching Award,

2012

Chartered Accountants Education Foundation Teaching Excellence Award,

2011

Student Union Teaching Excellence Hall of Fame Award,

2011

Student Union Teaching Excellence Award,

2010

CA School of Business Facilitator of the Year,

2009

Chartered Accountant Distinguished Service Award,

2009

Student Union Teaching Excellence Award,

2009

Chartered Accountants Education Foundation Teaching Award,

2008

Commerce Undergraduate Society Teaching Award,

2008
Publications
Reporting and Analyzing Long-Lived Assets.

Wayne John Irvine. Wiley. 462-521. (2019)

A Further Look at Financial Statements.

Wayne John Irvine. Wiley. 54-103. (2019)

Reporting and Analyzing Inventory.

Wayne John Irvine. Wiley. 300-357. (2019)