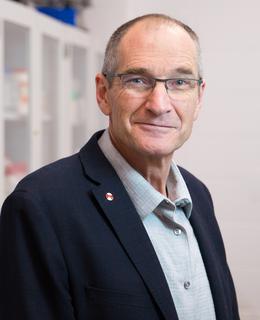 Professor
Faculty of Kinesiology
Acting Associate Dean (Research)
Faculty of Kinesiology
Director of the Human Performance Lab
Faculty of Kinesiology
Full Member
McCaig Institute for Bone and Joint Health
Media contacts
Leanne Yohemas - Director, Communications and Marketing, Faculty of Kinesiology.
---
Background
Educational Background
Postdoc Biomechanics, University of Calgary, 1987
PhD Biomechanics, University of Iowa, 1985
Diploma II Physical Education, Federal Technical Institute Zurich, 1978
Diploma I Physical Education , Federal Technical Institute Zurich, 1977
Research
Areas of Research
Movement Science & Musculoskeletal Health
Osteoarthritis
Neuro-Biomechanics
Biomechanics
Activities
Dr. Herzog is the Director of the Human Performance Laboratory, and holds a Canada Research Chair (Tier 1) for Cellular and Molecular Biomechanics. He is also the associate dean for research in the Faculty of Kinesiology.
Dr. Herzog's research is focused on the neuro-biomechanics of the musculoskeletal system with emphasis on mechanisms of muscle contraction focusing on the role of the structural protein titin, and the biomechanics of joints focusing on mechanisms of onset and progression of osteoarthritis. Expertise is in the area of growth, healing, and adaptation of soft (ligament, tendon, muscle, and articular cartilage) and hard (bone) tissues. Within this area he works experimentally and theoretically on the molecular/cellular, in vitro, in situ, and in vivo level. It also includes cell manipulation and mechanical testing and finite element modeling, continuum mechanics, simulations and theories of growth and adaptation.
Dr. Herzog has more than 600 publications in scientific refereed journals, as well as author/editor of six books, more than 50 book chapters, and more than 900 refereed conference proceedings. Please view his CV for publications. 
Participation in university strategic initiatives
Courses
| Course number | Course title | Semester |
| --- | --- | --- |
| CMMB 530 LAB 01 B01 | Honours Res Proj in CMMB | 2020 |
| KNES 60412 LAB 01 B01 | Directed Study | 2021 |
| MDSC 663 LEC 01 01 | (Enme/Knes 663)Adv Mech & Phys | 2020 |
| BIOL 530 LAB 01 B01 | Hnrs Res Proj in Bio Sci | 2020 |
| BIOL 530 LAB 01 B01 | Hnrs Res Proj in Bio Sci | 2021 |
| CMMB 528 LAB 01 B01 | Independent Studies in CMMB | 2020 |
| KNES 60409 LAB 01 B01 | Directed Study | 2021 |
| KNES 663 LEC 01 01 | (Enme/Mdsc 663)Adv Mech & Phys | 2020 |
| CMMB 528 LAB 01 B01 | Independent Studies in CMMB | 2020 |
| CMMB 530 LAB 01 B01 | Honours Res Proj in CMMB | 2020 |
| ECOL 507 LAB 01 B01 | Special Problems in Ecology | 2021 |
| KNES 60409 LAB 01 B01 | Directed Study | 2021 |
| KNES 664 | Bone and Joint Biomechanics | Fall 2021 |
Awards
Researcher of the Year,

Alberta Science and Technology Leadership (ASTech) .

2021

Killam Prize,

Canada Council for the Arts.

2018

Geoffrey Dyson Career Award,

International Society of Biomechanics in Sports.

2017

Muybridge Award,

International Society of Biomechanics.

2017

Best Paper Award,

Korean Society of Precision Engineering Fall Conference.

2015

BME Graduate Program Outstanding Supervisor Award, UofC,

2015

Hero of Biomechanics,

International Society of Biomechanics.

2015

Kinesiology Outstanding Supervisor Award, UofC,

2015

University of Calgary Biomedical Engineering Graduate Program Outstanding Supervisor Award,

The University of Calgary.

2015

University of Calgary Kinesiology Outstanding Supervisor Award,

The University of Calgary.

2015

GSA Supervisory Excellence Award Nomination,

2013

GSA Supervisory Excellence Award Nomination (Student Nominated Finalist),

Graduate Student Association.

2013

Isaak Walton Killam Graduate Student Supervision and Mentoring Award,

Killam Foundation.

2012

Izaak Walton Killam Graduate Supervision & Mentoring Award,

2012

Killam Memorial Chair,

University of Calgary.

2011

First prize, Paper of highest public interest 2009 award, Sportorthopadie Sporttraumatologie,

2010

Killam Fellowship,

2009

President of the International Society of Biomechanics,

International Society of Biomechanics.

2009

ASB Borelli Award, Premier Research Award, Presentation Title: Of myosins, muscles and mechanisms of contraction,

American Society of Biomechanics.

2006

Career Award from the Canadian Society for Biomechanics,

Canadian Society for Biomechanics.

2006

Inaugural Award of Excellence,

University of Calgary.

2003

President's Circle Award,

University of Calgary.

2002

Inaugural Research Excellence Award,

University of Calgary.

2001

Scott Haldeman Award,

World Council of Chiropractic.

1999

Best Scientific Paper,

Journal of Applied Biomechanics.

1998

CCA Centennial Research Competition,

Consortium of Spinal Research.

1998

JCCA Award of Excellence,

Editorial Board.

1996

First Prize for Spinal Research,

Centennial Conference Organizers.

1995

Award - CDN Assoc for Sports Med Research,

The Canadian Society for Sports Medicine.

1994

Int'l Conference on Spinal Manipulation,

Conference Organizers.

1994
Publications
Determinants of Muscle Strength.

Walter Herzog. (2004)

Distribution Problem in Biomechanics.

Walter Herzog. (2009)

The role of viscoelasticity of collagen fibers in articular cartilage: theory and numerical formulation.

Leping P Li; Walter Herzog. (2004)

Molecular and cellular biomechanics.

Walter Herzog. (2009)

Biomechanics, unit 4.

Walter Herzog. (1990)

Joint mechanics in osteoarthritis.

Walter Herzog; A L Clark; D Longino. (2004)

Mechanical muscle models and their application to force and power production.

Walter Herzog; R Ait-Haddou. (2002)

Three-dimensional geometric model of skeletal muscle.

Walter Herzog; M Epstein; B Wyvill; R Lemos. (2000)

Considerations on the theoretical modelling of skeletal muscle contraction.

Walter Herzog. (2000)

A general mathematical framework for cross-bridge modelling.

R Ait-Haddou; Walter Herzog. (2000)

The mechanical, neuromuscular, and physiological effects produced by spinal manipulation.

Walter Herzog. (2000)

Muscle activation and movement control.

Walter Herzog. (2000)

Basic Mechanics.

Walter Herzog. (2000)

Mechanical Properties and Performance in Skeletal Muscles.

Walter Herzog. (2000)

Invited Book Review re: Three Dimensional Analysis of Human Movement (Allard P, Stokes IAF, Blanchi J-P, eds).

Walter Herzog. (1995)

Length dependence of force production and Ca2+ sensitivity in skeletal muscle.

Walter Herzog; D Rassier. (2000)

Force-sharing among synergistic muscles: Theoretical considerations and experimental approaches.

Walter Herzog. (1996)

Cellular and molecular muscle mechanics.

Walter Herzog. (2000)

In vivo muscular forces and joint contact pressures in the freely walking cat.

Walter Herzog. (1997)

Muscle Synergies During Voluntary Movement.

Walter Herzog. (1998)

Force Production in Human Skeletal Muscle.

Walter Herzog. (2000)

Muscle inhibition and functional deficiencies associated with knee pathologies.

Walter Herzog; E Suter. (2000)

In vivo mechanics and in situ stability of the anterior cruciate ligament-deficient knee: An animal model of Osteoarthritis.

M E Maitland; T R Leonard; E Suter; C Muller; E M Hasler; Walter Herzog. (1999)

Sarcomere length non-uniformities and stability on the descending limb of the force-length relation of mouse skeletal muscle.

ter Keurs HEDJ; Walter Herzog; Epstein; T L Allinger. (2000)

Biomechanical Analysis of Human and Animal Movement.

Walter Herzog. (1999)

Clinical Biomechanics of Manual Therapy.

J M Gal; Walter Herzog; M Lee. (2000)

Articular Cartilage.

Walter Herzog. (2009)

Force depression/enhancement in skeletal muscles.

Walter Herzog. (2009)

Short-term effects of spinal manipulation on H-reflex amplitude in healthy and symptomatic subjects.

G M McMorland; E Suter; Walter Herzog. (2009)

Sliding filament theory.

Walter Herzog. (2009)

Brownian ratchet.

R Ait-Haddou; Walter Herzog. (2009)

Measurement Techniques.

Walter Herzog. (2009)

Joint mechanics in osteoarthritis.

Walter Herzog; A Youssef; D Bourne. (2009)

The force-length relationship of mechanically isolated sarcomeres.

*Rassier D; Walter Herzog; *Leonard TR; *Joumaa V. Springer Verlag. 141-161. (2010)

The Biomechanics of Movement Control.

M L Latash; F Danion; Walter Herzog. Oxford University Press. 179-196. (2010)

A return to skiing envelope of function for anterior cruciate ligament reconstructed elite alpine ski racers.

Walter Herzog; P Aargaard; *Jordan M; E. Mueller. Meyer & Meyer Sport Ltd.. 187-195. (2015)

Energetic considerations in cross-country skiing.

Walter Herzog; Kazuyuki Kanosue; *Boldt K; Jun Tsuchiya; *Killick A; Tomoyuki Nagami. Springer. 247-260. (2015)

Biomechanics of musculoskeletal soft tissues.

Doblare M; Walter Herzog; Merodio J. UNESCO. 88-122. (2015)

Energetic and muscle mechanics considerations in cross-country skiing.

*Boldt KR; *Killick A; Erich Mueller; Walter Herzog; *Onasch F. Meyer & Meyer, Germany. 225-238. (2017)

Biomechanics of the Musculo-skeletal System.

B M Nigg; Walter Herzog; Walter Herzog; B M Nigg. John Wiley and Sons. (2007)

Theoretical Models of Skeletal Muscle: Biological and Mathematical Considerations.

M Epstein; M Epstein; Walter Herzog; Walter Herzog. John Wiley and Sons. (1998)
Long-term stimulation results in sarcomere length non-uniformity.

Walter Herzog; *Leonard T; *Engel M. (2015)

Time-dependent changes of FCD content during the progression of osteoarthritis in rabbits.

M AJ *Finnilä; K Saarela; R K *Korhonen; S Saarakkala; S P *Ojanen; Walter Herzog. (2018)

Titin hysteresis and elasticity in actively stretched muscle myofibrils.

*Leonhard T; *Martis G; Walter Herzog; *Jinha A; *Johnston K. (2015)

Relationship between weakness of quadriceps muscle and joint contact pressure distributions, and patellafemoral pain.

A *Sawatsky; Walter Herzog; A *Jinha; S-w *Han. (2018)

High mileage walking does not lead to osteoarthritis changes in the rat knee.

David Arthur Hart; *Boldt K; *Seerattan RA; Walter Herzog; *Rios JL. (2016)

ACL transection of rabbits alter FCD content,tissue modulus and cell deformation mustly in the lateral femoral condylecartilage 2 weeks post-surgery.

S P *Ojanen; R K *Korhonen; M AJ *Finnilä; Walter Herzog; K Saarela; J Mäkelä; S Saarakkala. (2018)

Do skeletal muscle properties recover following repeat botulinum toxin type A injections?.

Walter Herzog; *Horisberger M; *Fortuna R. (2012)

Contraction dynamics of in vivo sarcomeres at different anatomical locations in activated whole muscle.

E K *Moo; Walter Herzog. (2018)

The effect of loading magnitude on calcium signaling in articular cartilage chondrocytes.

*Madden R; Walter Herzog. (2013)

Force depression following a stretch-shortening cycle depends on the amount of residual force enhancement established in the initial stretch phase.

R *Fortuna; T *Goecking; W Seiberl; Walter Herzog. (2018)

In situ chondrocyte viscoelasticity following static and dynamic compressions.

Walter Herzog; I Villemure; *Moo EK; *Abu Sara Z; *Al-Saffar Y; *Kuznetsova S. (2015)

The role of moment arm and connective tissue linkage in the summation of torque and force of agonistic muscles.

H *De Brito Fontana; S-w *Han; A *Sawatsky; K *Wu; Walter Herzog. (2018)

A prospective study evaluating the effects of MRT on the treatment of patellofemoral pain syndrome.

S Wuest; *Tang C; R Robert; Walter Herzog. (2012)

Rate of force development during isometric contraction and induced pre-activated stretch conditions in the human adductor pollicis muscle.

L *Kooijman; R *Fortuna; E *Kranenburg; Walter Herzog. (2018)

Developing and Characterizing Cardiovascular Training and Overtraining Protocols in Rats.

Walter Herzog; *Boldt KR; *Rios JL. (2015)

Modeling and simulation of the musculoskeletal system of the cat hind limb in Openism.

S C Dogru; Y-C Lin; D Karabulut; Walter Herzog; M Pandy; Y *Arslan. (2018)

The effect of knee extension force on patellofemoral tracking (rehanilitation).

*Sawatsky A; Walter Herzog. (2012)

Preventive effect of a prebiotic fibresupplement on the development of osteoarthritis.

R A *Seerattan; Walter Herzog; David A Hart; J *Rios; R A Reimer. (2018)

Muscle fascicle length is reduced in old age owing to shorter sarcomeres and serial sarcomere loss.

*Crooks S; *Power GA; Walter Herzog. (2015)

The ratio between extra- and pericellular matrixproteoglycan content and applied loading magnitude modulates chondrocyte volumeloss following partial meniscectomy in the knee – Experimental andcomputational analysis.

A P Ronkainen; A Reunamo; R K *Korhonen; Walter Herzog; P Tanska; F M *Fick. (2018)

Chondrocyte membrane mechanics at different loading rates.

N Azuan; Walter Herzog; Osman NAA; W Amrein; B Murphy; *Moo E. (2012)

Exposure of male Sprague-Dawley rats to a high-fat/high-sucrosediet from waning leads to obesity-induction but not overt knee joint damage oran inflammatory state by 17 weeks of age.

R A Reimer; K H *Collins; R L *Rios; Walter Herzog; G Z *MacDonald; R A *Seerattan; David A Hart. (2018)

Chondrocyte deformation under extreme tissue starin (orthopaedic).

Walter Herzog; *Madden R. (2012)

Effects of cracks on local strain distributionsin articular cartilage.

A *Komeili; Z *Abusara; S *Luqman; Walter Herzog. (2018)

Fatigue impairs landing quadriceps-hamstrings co-activity and causes asymmetry in elite ski racers with/without ACL reconstruction.

P Aargaard; Walter Herzog; *Jordan M. (2015)

Single fibre force production in the triceps surae following chronic exercise training.

V *Joumaa; J L *Rios; K R *Boldt; Walter Herzog. (2017)

Moderate exercise inhibits the development of knee osteoarthritis-like changes in a rat model of diet-induced obesity.

*Rios JL; David Arthur A Hart; *Collins KH; R A Reimer; *Seerattan RA; Walter Herzog. (2017)

A role for titin in the activation-dependent shift of the force-length relationship in skeletal muscle.

Walter Herzog; A L Hessel; V *Joumaa. (2017)

Shortening-induced force depression in human adductor pollicis during fatigue.

Walter Herzog; *Power GA; *Smith IC; *Fortuna R. (2015)

Is local mean sarcomere length a good forcepredictor in whole muscle?.

E K *Moo; Walter Herzog; T R *Leonard. (2018)

Effects of multiple-group muscle weakness on the retro-patellar cartilage in rabbits.

R Seerattan; A Youssef; T R Leonard; Walter Herzog. (2009)

Evidence for actin filament structural changesafter active shortening in skinned muscle bundles.

T *Leonard; Walter Herzog; V *Joumaa; T Irving; A *Fukutani; W Ma; I C *Smith. (2018)

The magnitude of stretch-induced force enhancement following shortening is time-dependent.

Walter Herzog; *Fortuna R; *Power GA. (2015)

Do cardiac myofibrils exhibit residual force enhancement properties?.

Walter Herzog; S-w *Han; V *Joumaa. (2019)

Altered molecular metabolism of knee joint tissues in a botox induced quadriceps muscle weakness in the rabbit.

David Arthur A Hart; D Longino; A Leumann; R Fortuna; Walter Herzog; V Valderrabano. (2009)

Extended field of view ultrasound imaging:tracking changes in hamstring muscle architecture after ACL injury in eliteskiers.

Mark Heard; Walter Herzog; N *Morris; M Jordan; S Sumar. (2018)

Peak force and hysteresis in actively and passively lengthened skeletal muscle myofibrils at very long sarcomere length.

Walter Herzog; *Herzog J; *Leonard T; *Jinha A. (2015)

A continuous and differentiable mechanical model of muscle force and impedance..

Walter Herzog; M Millard; D Franklin. (2018)

New insights into force depression in skeletal muscle. Biophysical Society 53rd Annual Meeting.

V Joumaa; Walter Herzog. (2009)

Neck, back and limb muscle reflex responses to manual cervical and upper thoracic spinal manipulation.

Walter Herzog; P J Conway; L M *Gorrell. (2018)

Mechanical loading of in situ chondroctyes in a lapine retropatellar cartilage after anterior cruciate ligament transection.

Walter Herzog; S-K Han; R Seerattan. (2009)

EMG reflects changes in preferred force magnitude and direction while increasing pealing effort.

Walter Herzog; R *Fortuna; F *Onasch. (2018)

Does cardiac muscle exhibit history-dependent properties?.

*Joumaa V; *Boldt K; Walter Herzog. (2015)

Eccenric exercise induces great muscle damage in a childhood obesity animal model.

GZ *MacDonald; David Arthur Hart; Walter Herzog; R Reimer. (2018)

Inter-tester reliability of the force-length relationship in vivo human vastus lateralis.

N Austin; Walter Herzog; J Fletcher; Brian Robert R MacIntosh. (2009)

Reflex responses of neck, back and limb muscles to high-velocity, low-amplitude manual cervical and upper thoracic spinal manipulation.

P J Conway; Walter Herzog; L M *Gorrell. (2018)

Thermal dependence of isometric force and stiffness in single fibres of the frog rana pipiens.

Walter Herzog; B Hisey. (2009)

Effects of inorganic phosphate on the force-calcium relationship at different sarcomere lengths in permeabilized rabbit psoas fibres..

N *Collao; I C *Smith; Walter Herzog. (2018)

A novel approach to visualise the morphology of pericellular matrix in live cartilage.

*Sibole S; *Moo Ek; Walter Herzog. (2015)

Cardiac mechanical adaptations to dietary induced childhood obesity in rats.

G *MacDonald; K *Boldt; Walter Herzog; V *Joumaa. (2018)

Chondrocytes deformation in the live mouse knee.

Z Abusara; R Seerattan; Walter Herzog; R Thompson. (2009)

Cell viability in cartilage with non-impact induced crack.

Walter Herzog; A *Komeili; B *Otoo; N *Jelani. (2018)

Active and passive myofibrils lengthened beyond acto-myosin filament overlap produce different forces.

T R Leonard; V Joumaa; Walter Herzog. (2009)

Moderate exercise prevents cartilage softening in a rat model of obesity.

J L *Rios; Walter Herzog; J W *Mather. (2018)

Does Achilles tendon contribute to the force potentiation induced by stretch-shortening cycle?.

*Sawatsky A; *Leonard T; Walter Herzog; *Fukutani A. (2015)

Sarcomere contractile behaviours are location-dependent in living whole mouse.

Walter Herzog; E K *Moo. (2018)

A phenomenological model of shortening induced force depression during muscle contractions.

C P McGowan; R R Neptune; Walter Herzog. (2009)

Procedures and software for correcting artifacts in sonomicrometry.

Walter Herzog; A *Chen. (2018)

Larger isoforms of titin are associated with increased sarcomere lengths and severity of hip displacement in cerebral palsy.

*Larkin-Kaiser K; Walter Herzog; *Joumaa V; J Howard; *Leonard T. (2015)

Image-driven modelling and simulation of micro-scale articular cartilage mechanics.

S *Federico; E K *Moo; S *Sibole; Walter Herzog. (2018)

Respect thy elders: or lessons learnt from the literature.

Walter Herzog. (2009)

Is prebiotic fibre supplementation effective in preventing structural changes in vastus lateralis muscle in a rat model of obesity?.

Walter Herzog; J *Michaiel; J L *rios; R *Seerattan. (2017)

Tribecular response to chronic abnormal strain.

E Giles; Cairine Logan; Walter Herzog. (2009)

Residual force enhancement is attenuated by shortening in a magnitude-dependent manner.

Walter Herzog; A *Fukutani. (2018)

The kinetic impulse asymmetry index in the vertical jump predicts lower body injury in elite athletes.

*Jordan MJ; Walter Herzog; J Barnert; P Aagaard. (2015)

New insights into force after active stretch in damaged skinned muscle fibres.

F *Ortes; V *Joumaa; S Nazee; Walter Herzog. (2019)

Morphological changes in contractile properties of muscles subjected to repeat injections of botulinum toxin (botox).

D Longino; R Fortuna; Walter Herzog; M A Vaz; A Youssef. (2009)

Novel microcomputed tomography method for thickness analysis of calcified cartilage.

W Herzog; P K Tanska; L Huang; M *Finnilae; R K *Korhonen; S J Saarakkala. (2019)

Deformation patterns of cracked articular cartilage under compression.

Walter Herzog; B Pingguan-Murphy; *Al-Saffar Y. (2015)

Moderate exercise prevents cartilage softening and muscle structural changes in a rat model of obesity.

Walter Herzog; S M Mattiello; J W *Mather; J L *Rios; J *Michaiel. (2019)

Catch-like property in human adductor pollicis muscle.

R Fortuna; M A Vaz; Walter Herzog. (2009)

Developing a system to measure chondrocyte mechanobiology during dynamic loading.

Walter Herzog; Baaba *Otoo. (2019)

Early in situ site-specific changes in chondrocyte biomechanical responses due to a partial meniscectomy in the lateral compartment of the mature rabbit knee joint.

*Madden R; *Sawatsky A; Ronkainen; J Fick; Walter Herzog. (2015)

Effects of cracks on local strain distributions in articular cartilage.

Walter Herzog; Z *Abusara; S *Luqman; A *Komeili. (2017)

The role of calcium interactions with titin's immunoglobulin domain in cardiac muscle.

M DuVall; Walter Herzog. (2009)

A method to measure 3D micro-scale deformation of biological tissue.

S *Sibole; Walter Herzog; E K *Moo. (2017)

In vivo static and dynamic deformation of articular cartilage.

*Abusara Z; Walter Herzog; M Kossel. (2015)

On using local mean sarcomere length to predict force in whole muscle.

Walter Herzog; T *Leonard; E K *Moo. (2018)

Calcium interaction with titin immunoglobulin domain in cardiac muscle.

Jessica Gifford; W Amrein; M DuVall; Walter Herzog. (2009)

Experimental approach to the mechanics of agonistic muscles.

K *Wu; A *Sawatsky; Walter Herzog; S-w *Han. (2017)

Force loss in isolated myofibrils of rabbit psoas following activated stretches.

Walter Herzog; A Panchangam. (2009)

Force depression following a stretch-shortening cycle is independent of stretch peak force and work performed during shortening.

G A *Power; W Seiberl; Walter Herzog; H *Kirchhuebel; R *Fortuna. (2018)

Residual force enhancement contributes to increased performance in fast stretch-shortening cycles of human skeletal muscles.

D Hahn; W Seiberl; *Power GA; Walter Herzog. (2015)

Does the loss of vastus medialis alter patellafemoral joint contact pressures in vivo?.

Walter Herzog; A *Jinha; A *Sawatsky; S-w *Han. (2018)

Adaptation of chondrocytes to mechanical compression: are membrane ruffles unfolded for cell protection?.

Walter Herzog; *Moo EK; *Kuznetsova S. (2015)

Chondrocyte deformations for dynamic loading conditions.

Z *Abusara; Walter Herzog; A *Komeili; S *Sibole. (2018)

In vivo skeletal muscle fibre function during cycling.

N Austin; Walter Herzog; R Nilwik. (2008)

In vivo chondrocyte mechanics.

*Abusara Z; Walter Herzog; *Seerattan R; A Leumann. (2010)

Passive force augmentation in actively stretched myofibrils and sarcomeres.

*Leonard TR; Walter Herzog. (2010)

Role of sarcomere disruption in stretch-induced force loss of myofibrils.

*Panchangam A; Walter Herzog. (2010)

The role of sarcomere length non-uniformities in residual force enhancement.

*Jinha A; *Johnston KR; Walter Herzog. (2015)

Real time in situ deformation of chondrocytes in an early OA model of lapine retropatellar cartilage.

*Han S-K; *Seerattan R; Walter Herzog. (2010)

Characterization of functional changes in the aponeuroses of the rabbit medial gastrocnemius during contraction in-situ.

*Leonard T; Walter Herzog; *Sawatsky A; *Jinha A; *Waters-Banker C. (2015)

Exercising weak muscles causes selective degeneration of knee cartilage.

Walter Herzog; *Youssef A; *Seerattan R; * Longino D; *Leonard TR. (2010)

Altered cell metabolism in tissues of the knee joint in a rabbit model of quadreceps muscle weakness.

A Leumann; V Valderrabano; Walter Herzog; *Leonard TR; * Longino D; *Fortuna R. (2010)

The skinny of osteoarthritis - does body fat affect quadriceps muscle composition?.

Walter Herzog; *Collins KH; *Seerattan RA. (2015)

Passive stresses generated by myofibrils from dilated cardiomyopathic hamsters.

*McKenzie A; *Panchangam A; Walter Herzog. (2010)

Towards an understanding of the mechanisms underlying force enhancement.

Walter Herzog; *Powers KL; K Nishikawa. (2015)

The role of muscles in sport performance: Experimental and theoretical considerations in bicycling.

Walter Herzog. (2010)

The biomechanics of articular cartilage chondrocytes in vivo.

*Abusara Z; Walter Herzog. (2010)

Age-related reductions in the length and number of serial sarcomeres contribute to shortened fascicle lengths: A source of elevated passive tension in the elderly?.

*Crooks S; Walter Herzog; *Power GA; Fletcher JR; Brian Robert R MacIntosh. (2015)

Sarcomere popping limits force loss in stretch-induced injury.

Walter Herzog; *Panchangam A. (2010)

Novel properties of titin immunoglobulin domain from human cardiac muscle.

Jessica Gifford; Walter Herzog; *DuVall M; W Amrein. (2010)

Individuals with knee osteoarthritis use different muscle activation patterns than healthy subjects during maximal isometric knee extensions.

*Rios JL; Walter Herzog; *Tang C. (2015)

Residual force enhancement following stretch occurs in a single sarcomere.

*Leonard TR; Walter Herzog. (2010)

Length changes of human tibialis anterior aponeurosis during active and passive contractions.

Walter Herzog; S Steib; M Tilp. (2010)

Chronic inflammation and metabolic osteoarthritis: evidence of time-course changes in a rat model.

R A Reimer; Walter Herzog; *Collins KH; *Seerattan R; David Arthur A Hart. (2015)

A phenomenological muscle model to assess history dependent effects in human movement.

R R Neptune; Walter Herzog; C P McGowan. (2010)

Chondrocyte mechanics in knees loaded through muscular contraction.

*Abusara Z; Walter Herzog. (2010)

Vastus lateralis fascicle force-length relationship for maximal and submaximal activation.

Walter Herzog; H Roesler; *Fontana HB. (2015)

Morphological changes in contractile properties of muscles subjected to repeat injections of botulinum toxin Type A (botox).

Walter Herzog; *Vaz MA; *Fortuna R. (2010)

Ca2+ signaling of lapine chondrocytes in situ under mechanical loading.

W Wouters; Walter Herzog; *Han S-K. (2010)

Comparing apples and oranges: superimposed twitch vs. a control twitch in estimating voluntary activation.

*Power GA; Walter Herzog; Brian Robert R MacIntosh; J Fletcher. (2015)

Deformation behavior of cells in articular cartilage.

S Turunen; Walter Herzog; S Saarakkala; *Han S-K; *Korhonen R; P Julkunen. (2010)

Advancement towards a mechanism for force enhancement.

*Powers K; Walter Herzog; K Nishikawa. (2015)

Stretch-induced muscle damage: Insights from isolated myofibrils.

*Panchangam A; Walter Herzog. (2010)

Relationship between the gut microbiota, lipopolysaccharide, inflammation, and metabolic osteoarthritis development: studies in a rat model.

David Arthur A Hart; *Seerattan RA; Walter Herzog; H A Paul; *Collins KH; R A Reimer. (2015)

Cartilage degeneration in different models of osteoarthritis in the New Zealand rabbit.

Walter Herzog; *Leonard TR; *Youssef A; *Seerattan R; E Szabo; *Longino D. (2010)

Computational modeling of chondrocyte mechanics at different loading rates.

*Moo E; Walter Herzog; *Han S-K; *Federico S. (2010)

Strain rate-dependent membrane reservoir- key to chondrocyte death by impact.

Walter Herzog; *Duvall M; B Pingguan-Murphy; M Epstein; Abus Osman NA; *Moo EK; Matthias Walter Amrein. (2015)

Electrical stimulation training does not prevent strength loss in muscles treated with botulinum toxin.

Walter Herzog; *van der; *Fortuna R. (2010)

Biomechanics of the vertebral artery during neck manipulative treatments.

S Wuest; Walter Herzog; B Symons; *Tang C. (2010)

Der Dehnungs-Verkürzungs-Zyklus: alte Mechanismen neu aktiviert.

W Seiberl; *Power GA; Walter Herzog; D Hahn. (2015)

A-band shortening in isolated myofibrils of rabbit psoas muscles.

*Panchangam A; *Yamamoto M; Walter Herzog. (2010)

Diet-induced obesity leads to increased expression of adipokines by intraarticular tissues and osteoarthritis-like changes in the rat knee.

R A Raimer; *Collins KH; David Arthur A Hart; Walter Herzog. (2015)

Effects of hind limb muscle weakness on tibial cartilage degeneration in rabbits.

Walter Herzog; *Youssef A; *Leonard TR. (2011)

In vivo dynamic chondrocyte mechanics for physiological joint loading conditions.

*Abusara Z; Walter Herzog. (2011)

Protective mechanism adopted by chondrocytes through unfolding of surface ruffles during mechanical compression.

*Moo EK; Walter Herzog. (2015)

Hypotonic challenge alters cell volumes differently in enzymatically treated and intact articular cartilage.

*Korhonen R; S Saarakkala; Walter Herzog; *Han S-K; M Lammi; P Tanska; S Turunen. (2011)

Can collagen fibrillation or proteoglycan depletion of cartilage explain changed deformation behavior of chondrocytes 9 weeks after anterior cruciate ligament transaction?.

*Han S-K; J Makitalo; L Rieppo; S Saarakkala; *Korhonen R; Walter Herzog. (2011)

Diet-induces obesity leads to increased expression of adipokines by intraarticular tissues and osteoarthritis-like changes in the rat knee.

David Arthur A Hart; *Collins KH; Walter Herzog; R A Reimer. (2015)

Chondrocyte volume and morphology following mechanical loading of articular cartilage are altered four weeks after anterior cruciate ligament transaction in rabbits.

Walter Herzog; S Turunen; *Korhonen R; *Han S-K. (2011)

Effects of isolated knee extensor weakness vs. multi-group hind limb extensor weakness on knee articular cartilage in lapine model of osteoarthritis.

*Longino D; *Leonard TR; *Youssef A; *Seerattan R; Walter Herzog. (2011)

Calcium sensitivity after active shortening in rabbit psoas fibres.

*Joumaa V; Walter Herzog. (2015)

Characterization of cartilage degeneration in different models of osteoarthritis in the New Zealand white rabbit.

*Seerattan R; Walter Herzog; * Longino D; *Leonard TR; *Youssef A; *Szabo E. (2011)

A-band shortening in isolated myofibrils of rabbit psoas muscles..

*Panchangam A; Walter Herzog; *Yamamoto M. (2011)

Titin hysteresis is greater for actively lengthened compared to passively lengthened skeletal muscle sarcomeres.

Walter Herzog; *Leonard T; *Jinha A; *Herzog J. (2015)

Altered molecular metabolism of knee joint issues in a botox induced quadriceps muscle weakness model in the rabbit.

*Leonard TR; Walter Herzog; David Arthur A Hart; V Valderrabano; *Longino D; * Fortuna R; A Leumann. (2011)

Long-term cyclic submaximal joint loading by in vivo muscle stimualtion leads to chondrocyte death and accelerates cartilage degeneration in a rabbit model.

*Fortuna R; Walter Herzog; V Valderrabano; *Horisberger M. (2011)

The effects of titin degradation on passive stiffness properties of skinned rabbit psoas fibers during osmotic compression.

Walter Herzog; *Smith IC. (2015)

The influence of cyclic concentric and eccentric submaximal muscle loading on cell viability in the rabbit knee joint.

*Leonard TR; *Fortuna R; *Horisberger M; Walter Herzog; V Valderrabano. (2011)

Understanding muscle properties in sports performance optimization.

Walter Herzog. (2011)

Residual force enhancement in cardiac myofibrils.

*Boldt K; Walter Herzog; V Joumaa. (2015)

In vivo chondrocyte mechanics in the intact mouse knee joint.

*Abusara Z; Walter Herzog. (2011)

The viscoelasticity of chondroyctes in situ.

*Han S-K; Walter Herzog; *Abusara Z; *Madden R. (2011)

Hierarchical difference in active and passive force production at long lengths in skeletal muscles.

Walter Herzog; *Hisey B. (2014)

Sarcomere behaviour in myofibrils during local deactivation.

Walter Herzog; *Leonard TR. (2011)

Contributions of the upper body to a unique gait transition in cross-country skiing.

*Crooks S; Walter Herzog; *Killick A; H Lenes. (2011)

History-dependence of force production: The effect of MHC isoform expression on transient and steady-state aspects.

Walter Herzog; *Power GA; *Hisey B; *Joumaa V. (2014)

Effects of electrical stimulation on muscles injected with botulinum toxin type A (botox).

van der; Walter Herzog; *Fortuna R; *Horisberger M. (2011)

History dependence of EMG: implications for isometric steady-state EMG parameters following a lengthening or shortening contraction.

*Power GA; Walter Herzog; *Jones AA. (2014)

In-situ chondrocyte mechanics at different loading rates: a finite element study.

D Hahn; Osman NAA; *Federico S; Walter Herzog; B Pingguan-Murphy; *Moo E. (2011)

Does knee extensor muscle imbalance cause changes in patellar tracking?.

Walter Herzog; *Leonard TR; *Sawatsky A. (2011)

Contractile properties of cardiac muscle following increasing doses of chronic exercise training and overtraining in rats: MSc research proposal.

Walter Herzog; *Boldt K; *Joumaa V. (2014)

Muscle and fascicle excursions in children with cerebral palsy.

Walter Herzog; *Yaraskavitch M; D Hahn; *Matthiasdottir S. (2011)

Cell deformation behavior in rabbit model of early OA.

Walter Herzog; *Han S-K; *Korhonen R; S Turunen. (2012)

Is skeletal muscle titin an activable molecular spring?.

*Herzog J; Walter Herzog; *Leonard T; *Jinha A. (2014)

Hysteresis and efficiency in skeletal muscle myofibrils.

*Herzog J; *Jinha A; *Leonard TR; Walter Herzog. (2012)

Muscle morphology of the spastic muscle.

Walter Herzog; *Engel M; *Leonard TR. (2014)

Z-line elongation observed in titin labeled myofibrils.

*Jinha A; *Leonard TR; Walter Herzog; *DuVall M. (2012)

The role of sarcomere length non-uniformities in residual force enhancement.

*Johnston KR; Walter Herzog; *Jinha A. (2014)

Muscular loading of joints and its effect on synovial fluid composition.

T A Schmidt; *Abusara Z; Walter Herzog; B Steele. (2012)

Persistent muscle weakness and contractile material loss in a clinically relevant Botulinum toxin type-A.

*Vaz MA; *Sawatsky A; *Fortuna R; Walter Herzog. (2014)

Changes in collagen orientation and proteoglycan content four weeks after anterior cruciate ligament transection modulate cell morphology in mechanically loaded rabbit cartilage.

*Turunen S; Walter Herzog; *Han S-K; *Korhonen R. (2012)

Muscle fascicle length is reduced in old age owing to shorter sarcomeres and serial sarcomere loss.

*Power GA; Walter Herzog; *Crooks S. (2014)

The viscoelastic recovery of chondrocytes in situ after static and dynamic compressions.

*Madden R; Walter Herzog; *Han S-K. (2012)

The effect of MHC isoform expression on the history-dependence of force production.

Walter Herzog; *Power GA; *Joumaa V; *Hisey B; A Caicedo; J Stutz. (2014)

Temperature and transient load effect on compression induced calcium signaling in chondrocytes in situ.

*Han S-K; W Wouters; Walter Herzog. (2012)

Titin-actin-myosin interaction observed in labeled skeletal myofibrils.

*DuVall MM; Walter Herzog; *Leonhard TR; *Jinha A. (2014)

Multiparametric MRI assessment of early osteoarthritis in a rabbit model of anterior cruciate ligament transection.

*Korhonen R; Walter Herzog; M T Nieminen; M J Nissi; Liimatainen; J Rautiainen. (2012)

In-vivo vastus lateralis force-velocity relationship at the fascicle and muscle tendon unit level.

*Fontana H; Walter Herzog; H Roesler. (2014)

Popped sarcomeres regain filament overlap in a stretch-shortening cycle.

Walter Herzog; *Panchangam A. (2012)

Metabolic efficiency in four-legged locomotion-respiration coupling.

A *Killick; Walter Herzog; K *Boldt. (2014)

Cells within joints release proteins into the synovial fluid during controlled muscular exercise.

Walter Herzog; *Abusara Z. (2012)

Metabolic and mechanical properties of the skate skiing techniques.

Walter Herzog; A *Killick. (2014)

Proposed investigation into titin's elastic behaviour during active stretch (muscle).

Walter Herzog; *DuVall M. (2012)

The influence of maximal and submaximal cyclic concentric and eccentric exercise.

Roman Krawetz; *Abusara Z; *Abughazaleh N; Walter Herzog. (2014)

Can we study titin properties in single myofibrils?.

*Leonard TR; *Herzog J; *Jinha A; Walter Herzog. (2012)

A new model of muscle contraction. Podium Presentation.

Walter Herzog. (2014)

Energy cost of skeletal muscle force production is reduced in the force enhanced state (muscle).

Walter Herzog; *Joumaa V. (2012)

Metabolically optimal gait transitions in cross-country skate skiing.

Walter Herzog; *Killick A. (2012)

Increased sarcomere length is associated with decreased range of motion in Cerebral Palsy. Podium Presentation.

K *Kaiser; J El-Hawary; K Logan; Leonard, TR *; Walter Herzog; J Howard; R Orlik. (2014)

A novel high-order element for the analysis of heart valve leaflet tissue mechanics.

*Mohammadi H; Walter Herzog. (2012)

Partial titin degradation increases sarcomere length non-uniformities and reducesabsolute residual force enhancement after active stretch in single myofibrils.

S *Poscente; V *Joumaa; S *Liu; Walter Herzog; F *Bertrand. (2017)

Shortening induced torque depression in old age: implications for power loss in the elderly? Podium Presentation.

Walter Herzog; D P Makrakos; A A Vandervoort; GA *Power; C L Rice; D E Stevens. (2014)

Skeletal muscle research across structural levels.

Walter Herzog; *DuVall M; *Panchangam A; *Leonard TR. (2012)

Body fat explains contralateral limb osteoarthritis damage in obese rats.

K *Collins; Walter Herzog; R Reimer. (2014)

A nonlinear finite element model for the evaluation of instabilities in atherosclerotic plaques (modeling).

Walter Herzog; *Mohammadi H. (2012)

A prospective study evaluating the effects of mrt on the treatment of patellofemoral pain syndrome (rehabilitation).

Walter Herzog; *Tang C; S Wuest. (2012)

Changes in calcium sensitivity after active stretch: role of titin and lattice spacing. Podium Presentation.

V *Joumaa; Walter Herzog. (2014)

Skeletal muscle myofibril force production during lengthening. 8th European Solid Mechanics Conference.

*Leonard TR; Walter Herzog. (2012)

Do skeletal muscle properites recover following botulinum toxin type A treatment?.

Walter Herzog; *Fortuna R. (2012)

Cartilage biomechanics; what really happens inside a joint? Podium Presentation.

Z *Abusara; Walter Herzog. (2014)

Force enhancement in skeletal muscles:a role for titin?.

*Leonard TR; *Herzog J; *DuVall M; Walter Herzog. (2012)

A structural model of force generation in single myofibrils aimed at explaining force regulation in the absence of cross-bridge theory.

*Schappacher-Tilp G; Desch; Walter Herzog; *Leonard TR. (2012)

Force enhancement: an evolutionary strategy to reduce the metabolic cost of muscle contraction?.

Walter Herzog; *Joumaa V. (2012)

Extracellular matrix integrity affects the mechanical behavior of in-situ chondrocytes under compression.

S *Federico; Walter Herzog; A *Jinha; S *Sibole; B Pingguan-Murphy; E *Moo; NAA Osman; S-K *Han. (2014)

Evaluation of muscle force predictions using optimization theory.

*Kaya M; *Arslan YZ; Walter Herzog. (2012)

Effect of loading magnitude on calcium signaling in articular cartilage chondrocytes.

*Madden R; Walter Herzog. (2012)

An enhanced role for titin in actively stretched skeletal muscle. Podium Presentation.

Walter Herzog; A *Jinha; TR *Leonard; KL *Powers. (2014)

Oxygen uptake in one and two skate cross country skiing at increasing grades.

*Crooks S; Walter Herzog; *Killick A. (2012)

The effect of knee extension force on patellofemoral tracking.

*Sawatsky A; Walter Herzog. (2012)

Single fiber rate of force re-development in older world class masters athletes. Podium presentation.

Aubertin-Leheudre; R T Hepple; GA *Power; D *Rassier; J A Morais; M E Filion; Walter Herzog; T Taivassalo; F C Minozzo. (2014)

Does metabolically-induced obesity affect the severity of Knee Osteoarthritis?.

Walter Herzog; *Collins K; R Reimer. (2012)

The contributions of titin and collagen to passive tension in muscular dystrophy with myositis.

E Dillingham; A Monroy; Walter Herzog; K Nishikawa; *Powers K. (2012)

The distribution problem in biomechanics and movement. Podium Presentation.

Walter Herzog. (2014)

Ratio of propulsive to total impulses as an indicator of poling efficiency in skate cross-country skiing.

M Samsom; Walter Herzog; *Killick A. (2012)

The effect of passive properties on skeletal muscle failure.

B *Hisey; Walter Herzog. (2014)

Effect of intermittent passive stretching on serial sarcomere loss caused by electrical stimulation in rabbit triceps surae muscles.

*Yamamoto M; Walter Herzog; *Wang V; *Leonard TR. (2012)

Passive forces in single myofibrils from children with Cerebral Palsy.

TR *Leonard; K Logan; J *Herzog; K *Kaiser; R Orlik; J, Howard; J El-Hawary. (2014)

Articular chondrocyte mechanics at different loading rates (modeling).

B Pingguan-Murphy; Walter Herzog; *Moo E; * Federico S; *Han S-K; Osman NAA. (2013)

History dependence of EMG: does a prior shortening or lengthening contraction influence steady-state isometric EMG parameters? Podium Presentation.

Power*, GA; *JonesAA; Walter Herzog. (2014)

Comparative stress production of native and quantum dot labeled rabbit psoas muscle myofibrils.

Walter Herzog; *Jinha A; *DuVall M; *Leonard TR. (2013)

Shortening-induced force depression is modulated in a time- and speed-dependent manner following a shortening-stretching cycle.

W Seiberl; Walter Herzog; R Fortuna; G A *Power; M Grober. (2017)

Effects of constrained force application onmuscle work and pedaling efficiency.

R *Fortuna; F *Onasch; Walter Herzog. (2017)

Relationship between residual force enhancementand muscle fatigue.

Walter Herzog; A *Fukutani. (2017)

Does HMB preserve strength and muscle mass inmuscles exposed to Botox treatments.

R *Fortuna; J C Fuller; Walter Herzog; A *Sawatsky. (2017)

Changes in patellofemoral joint mechanics in thepresence of quadriceps muscle imbalance.

Walter Herzog; A *Sawatsky; S-w Han; A *Jinha. (2017)

The bilateral deficit: a difference in contralaterallimb torque.

Walter Herzog; G A *Power; G Z *MacDonald; N Mazara. (2017)

Gait symmetry after stroke: Do cerebral hemispheres influence equally?.

Walter Herzog; F M Gervasio; D M Ribeiro; A G Santos; R L Menezes. (2017)

Does HMB preserve strength and muscle mass inmuscles exposed to Botox treatments.

Walter Herzog; J C Fuller; A *Sawatsky; R *Fortuna. (2017)

The non-intuitive mechanics of agonistic muscles.

S-w *Han; Walter Herzog; H *Fontana; A *Sawatsky. (2017)

Shortening-induced force depression is modulated in a time- and speed-dependent manner following a stretch-shortening cycle.

G A *Power; M *Groeber; R *Fortuna; Walter Herzog; W Seiberl. (2017)

In situ mapping of three-dimensional strain inlive cartilage.

Walter Herzog; S K *Han; S C *Sibole; E K *Moo. (2017)

Influence of residual force enhancement and elongation of attached cross-bridges on the stretch-shortening cycle.

A *Fukutani; V *Joumaa; Walter Herzog. (2017)

Locally deactivated sarcomeres do notover-lengthen in myofibrils.

T *Leonard; Walter Herzog. (2017)

Mechanical and biochemical adaptations of cardiac muscle to aerobic exercise training.

K R *Boldt; Walter Herzog; V *Joumaa; J L *Rios. (2017)

In vivo sarcomere length distribution during atetanic contraction.

T R *Leonard; E K *Moo; Walter Herzog. (2017)

Site-specific changes of articular cartilage biomechanics and chondrocyte deformation in early OA.

E Happonen; S Saarakkala; Walter Herzog; S P *Ojanen; M *Finnilae; K Saarela; J *Maekelae; R *Korhonen. (2017)

Sag is dependent on muscle length and the inter-pulse interval of stimulation in human adductor pollicis muscle.

*Power GA; Walter Herzog; *Ali J; *Smith IC. (2017)

Moderate exercise and dietary fibre supplementation inhibits the development of knee OA-like changes in a rat model of diet-induced obesity.

*Rios JL; David Arthur A Hart; Reimer Ra; Walter Herzog; *Seerattan RA. (2017)

Axial strain variations thorough cartilage depth.

Walter Herzog; *Abusara Z; *Federico S; *Komeili A. (2017)

In situ mapping of three-dimensional strain in live cartilage using multi-photon microscopy.

*Moo EK; Walter Herzog; *Han SK; *Sibole SC. (2017)

Moderate exercise inhibits the development of knee OA-like changes in a rat model of diet-induced obesity.

Walter Herzog; David Arthur A Hart; R A Reimer; *Seerattan RA; *Rios JL. (2017)

The non-intuitive mechanics of agonistic muscles.

Walter Herzog; *Han SW; *Sawatsky A; *Fontana HB. (2017)

Mechanical response of articular cartilage damaged by macro cracks.

*Al-Saffar Y; Walter Herzog; *Komeili A; *Chau W. (2017)

Increased cartilage remodeling and impaired chondrocyte mechnotransduction in early post-traumatic osteoarthtitis.

David Arthur A Hart; *Korhonen RK; Walter Herzog; C Hewitt; MA *Finnilä; A Saarakkala; *Ojanen S; P Nieminen. (2017)

Multiparametric MRI assessment reveals early cartilage degeneration at 2 and 8 weeks after anterior cruciate ligament transection in a rabbit model.

*Korhonen R; A W Kajabi; M J Nissi; M T Nieminen; *Ojanen S; S Saarakkala; V C Casula; Walter Herzog; M *Finnilä. (2017)

Diet-indiced obesity, systemic inflammation, and the development of hip and shoulder osteoarthritis: insights from a rat model.

David Arthur A Hart; *Collins KH; Walter Herzog; *Seerattan RA; R A Reimer. (2017)

Three-dimensional Micro-scale strain mapping in live cartilage.

*Moo EK; Walter Herzog; *Sibole SC; *Han S-K. (2017)

Site-specific changes in deformation of articular cartilage chondrocytes at very early stage of post-traumatic OA.

E Happonen; S Saarakkala; MA *Finnilä; *Korhonen R; *Ojanen SP; Walter Herzog; K Saarela. (2017)

Biomechanical responses of chondrocytes after partial meniscectomy – importance of cartilage structure.

Walter Herzog; *Fick J; A Ronkainen; *Korhonen R; T Petri. (2017)

Alterations in structural macromolecules in ECM and PCM in early OA lapine cartilage model.

H Herzog; L Rieppo; *Han S-K; A Ronkainen; *Korhonen R; S Saarakkala. (2017)

Menisci prevent cell death in intact and damaged articular cartilage.

S Andrews; Walter Herzog; *Abusara Z; *Kossel M. (2017)

A novel imaging approach for morphological analysis of the pericellular matrix in live cartilage.

*Sibole SC; *Moo EK; Walter Herzog. (2017)

The origin of the force increase observed after active stretch beyond myofilament overlap in single muscle fibers.

*Liu S; V Joumaa; Walter Herzog. (2017)

Increased non-uniformity in in vivo sarcomere length during a tetanic contraction.

Walter Herzog; *Moo EK; *Leonard T. (2017)

Activated skeletal muscle myofibrils have different peak stresses at similar sarcomere lengths when lengthened beyond myofilament overlap.

Walter Herzog; *Leonard T. (2017)

High-fat, high-sucrose diet rapidly alters muscle integrity, inflammation and gut microbiota in male rats.

*Collins KH; David Arthur A Hart; H A Paul; R A Reimer; Walter Herzog. (2017)

The effect of macro cracks on the load bearingcapacity of articular cartilage.

*Al-Saffar Y; *Komeili A; *Chau W; Walter Herzog. (2016)

Mechanical properties and collagen composition of the tail tendon in rats fed with a high fat and sucrose diet: Effects ofexercise and dietary fiber supplement.

*Ko L; *Sawatsky A; *Joumaa V; Walter Herzog; *Rios JL. (2016)

Muscle adaptation with acute electrical stimulation in a rabbit model.

Walter Herzog; *Leonard T; *Larkin-Kaiser KA; *Poscente S. (2017)

Associated pathology and limb asymmetry in acl reconstructed elite alpine racers.

Mark Heard; Patricia Katherine Doyle-Baker; Walter Herzog; P Aagaard; *Jordan M. (2016)

Effects of exercise and dietary fibre supplementation on the myosin heavy chain isoforms in rats with diet-inducedobesity.

*Hawes T; *Joumaa V; *Rios JL; Walter Herzog. (2016)

Force after active stretch beyond myofilament overlap: titin and/or cross bridges?.

*Liu S; Walter Herzog; *Joumaa V. (2016)

Can exercise prevent osteoarthritis-like changes in the tibial plateau of rats exhibiting diet induced obesity?.

*Rios JL; *Mather J; Walter Herzog. (2016)

Cardiac myocyte bundle peak power output following chronic cardiovascular training inrats.

*Boldt KR; Walter Herzog; *Joumaa V; *Rios JL. (2016)

The fibre-type dependence of sag during unfused tetanic contractions can be explained by differences in cytosolic inorganic phosphate concentration.

R Tupling; *Smith IC; C Bellissimo; Walter Herzog. (2016)

Increased occupation of sarcomeric calcium buffers reduces required calcium release for similar troponin-c binding of subsequent activation.

Walter Herzog; R J Holash; *Smith IC; Brian Robert R MacIntosh. (2016)

Development of a computational musculoskeletal model of the cat hind limb.

M Pandy; Y Lin; Y Arslan; D Karabulut; Walter Herzog; S Dogru. (2016)

Cardiac muscle and cell-level adaptations to 11-week treadmill training and overtraining.

Walter Herzog; *Rios JL; *Boldt K. (2016)

Increased performance during the stretch-shortening cycle - more than stretch reflex and recoil of elastic energy.

*Power GA; D Hahn; W Seiberl; Walter Herzog. (2016)

Vastus lateralis maximum force-generating potential occurs at optimal fascicle length regardless of activation level.

Walter Herzog; *de Brito Fontana. (2016)

Force properties of skinned cardiac myocyte bundles following 11-week treadmill training.

*Rios JL; *Boldt K; Walter Herzog. (2016)

The effects of a high fat, high sugar diet on the contractile properties of permeabilised rat vastus intermedius fibres.

JJ O'Reilly; *Sawatsky A; Walter Herzog; *Smith IC; *Collins K. (2016)

Crack opening in mature and immature cartilage.

*Komeili A; Walter Herzog; *Al-Saffar Y. (2016)

Sarcomere lengths and sarcomere elongations are not uniform in an intact in vivo muscle.

Walter Herzog; *Fortuna R; *Sibole S; *Moo Ek; *Abusara Z. (2016)

Deficient force enhancement in titin mutated single fibers.

*Joumaa V; Walter Herzog; *Powers K; K Nishikawa. (2016)

Predicting Cartilage Crack Morphology.

Walter Herzog; B Pingguan-Murphy; *Al-Saffar Y. (2016)

Skeletal muscle alterations resulting from diet induced obesity.

Walter Herzog; *MacDonald G. (2016)

Modelling large deformation-dependent permeability of articular cartilage.

*Federico S; *Maleki M; Walter Herzog. (2016)

A continuum depth-dependent biphasic model of cartilage.

*Federico S; Walter Herzog; *Moo EK; *Komeili A. (2016)

Sag is dependent on muscle length and the inter-pulse interval of stimulation in human adductor pollicis muscle.

Walter Herzog; I C *Smith; G A *Power; J *Ali. (2017)

Energy cost of isometric force production after active shortening in skinned muscle fibres.

Walter Herzog; *Joumaa V; A Fitzowitch. (2016)

The viscosity of relaxed skeletal muscle increases following disruption of the short range elastic component.

*Smith IC; A R Tupling; Walter Herzog. (2016)

The rat soleus muscle maintains structural and functional integrity with diet-induced obesity.

*Collins K; *Sawatzky A; David Arthur A Hart; *Smith IC; Walter Herzog. (2016)

New insight into the active force produced by skeletal muscle after stretch.

*Liu S; *Joumaa V; Walter Herzog. (2016)

Loading rate dependent cartilage mechanical behavior and gene expression in the intact knee joint.

Walter Herzog; M Rodriguez; David Arthur Hart; *Otoo B; *LePing L. (2016)

A prolonged program of brisk walking does not lead to osteoarthritis-like changes in the rat knee.

*Boldt K; * Rios JL; Walter Herzog; David Arthur A Hart; *Seerattan R. (2016)

Continuous electrical stimulation of skeletal muscles results in sarcomere non-uniformity and disorganization.

Walter Herzog; *Leonard T; *Engel M. (2016)

High mileage walking does not lead to osteoarthritis changes in the rat knee.

Walter Herzog; * Rios J. (2016)

Short-term high fat-sucrose metabolic challenge results in compromised muscular integrity, alterations in gut microbiota and oxidative stress.

*Collins K; Walter Herzog. (2016)

Does titin explain the high passive force observed in frog tibialis anterior muscle?.

*Joumaa V; Seonghwan Y Kim; Walter Herzog; *Seerattan R. (2016)

Does fibrosis differ by obesity response in the vastus lateralis muscles of rats?.

*Issler A; *Collins K; Walter Herzog. (2016)

High fat high sucrose diet results in early morphological and pro-inflammatory changes in the vastus lateralis muscle - implications for metabolic osteoarthritis.

David Arthur A Hart; Walter Herzog; *Collins KHM; R A Reimer. (2016)

Passive stress in myofibrils from cardiomyopathic hamsters.

Walter Herzog; *McKenzie A. (2010)

Biomechanics of vertebral artery during neck manipulative treatments.

B Symons; *Tang C; Walter Herzog; S Wuest. (2010)

Collagen content in the local cartilage matrix controls chondrocyte shape changes in mechanically loaded healthy tissue.

J Fick; Walter Herzog; A Ronkainen; *Korhonen R. (2016)

Altered skeletal muscle function with dietary-induced obesity.

*MacDonald G; Walter Herzog. (2016)

Effects of hind-limb weakness on knee osteoarthritis in rabbits.

A Youssef; R Seerattan; Walter Herzog; T R Leonard. (2009)

Changes in the local proteoglycan content of the pericellular matrix are highly site-specific and related to cell deformation behavior 3 days after a partial meniscectomy in the rabbit knee joint.

*Korhonen R; A Ronkainen; A Reunamo; J Fick; Walter Herzog. (2016)

Effects of electrical stimulation on muscles injected with botulinum toxin type A (Botox).

*van der; *Fortuna R; Walter Herzog; *Horisberger M. (2011)

The role of calcium interaction with titin immunoglobulin domain in cardiac muscle.

M DuVall; Walter Herzog. (2009)

The influence of cyclic concentric and eccentric submaximal muscle loading on cell viability in the rabbit knee joint.

*Fortuna R; V Valderrabano; *Leonard TR; *Horisberger M; Walter Herzog. (2011)

Thermal dependence of isometric muscle fibre force and stiffness in rana pipiens.

Walter Herzog; B Hisey. (2009)

The effects of electrical stimulation on muscle injected with botulinum toxin type-A (Botox).

*Fortuna R; *Horisberger M; van der; Walter Herzog. (2011)

Is fast food speeding up the aging process? Comparing the skeletal muscle inflammatory environment in diet induces obesity model and aging model.

C Dholakia; *Power GA; *Waters-Banker C; Walter Herzog. (2016)

Do skeletal muscle properties recover following botulinum toxin type-A treatment?.

Walter Herzog; *Horisberger M; *Vaz MA; *Fortuna R. (2012)

Muscle and fascicle excursions in children with cerebral palsy.

M Hahn; *Yaraskavitch M; Walter Herzog. (2010)

Effect of active shortening and stretching on lattice spacing and cross-bridge binding in skinned muscle fibres.

*Smith IC; *Leonard T; T C Irving; *Joumaa V; Walter Herzog; O Antipova. (2016)

Dynamic chondrocyte behaviour during in vivo muscle loading in the intact mouse knee joint.

Walter Herzog; *Abusara Z. (2011)

In situ chondrocyte mechanics following static and dynamic compressive stresses.

Walter Herzog; *Kuznetsova S; *Abusara Z; *Al-Saffar Y; *Moo EK; I Villemure. (2014)

Muscles display differential regulatory responses and intramuscular fat accumulation with short term exposure to high fat high sucrose diet in rats.

*Collins K; Walter Herzog; R Reimer; David Arthur Hart. (2016)

Loss of isometric tension in myofibrils undergoing activated stretches.

Walter Herzog; A Panchangam. (2009)

The biomechanical role of pericellular matrix in early osteoarthritis cartilage of lapine retropatellar.

L Rieppo; *Han SK; J Makitalo; *Federico S; S Saarakkala; Walter Herzog. (2015)

Chondrocyte deformation under extreme tissue strains.

*Han S-K; Walter Herzog; *Madden R. (2012)

Diet induced obesity may affect the force-velocity relationship in rat soleus.

*Collins KH; Walter Herzog; *Smith IC; *Sawatzky AJ; *Borthwick MJ; *Aurka S. (2015)

Metabolically optimal gait transitions in cross-country skate skiing.

Walter Herzog; *Killick A. (2010)

Distal and proximal fascicle length changes in active and passive human gastrocnemius muscle.

*Fortuna R; *Zhang T; Walter Herzog. (2015)

Morphological changes in contractile properties of muscles subjected to repeat injections of botulinum toxin Type A (botox).

*Youssef A; *Longino D; Walter Herzog; *Fortuna R; * Vaz MA. (2010)

An increased proportion of weakly bound cross-bridges contribute to the age-related maintenance of eccentric strength.

*Flaaten N; B Dalton; *Power G; Walter Herzog. (2015)

Active force augmentation for physiologically relevant stretches in myofibrils and mechanically isolated sarcomeres.

*Leonard TR; *Jinha A; Walter Herzog. (2010)

Does high mileage running cause knee osteoarthritis in rats?.

*Rios JL; Walter Herzog; *Boldt KR; *Seerattan R. (2015)

Deformation patterns of cracked articular cartilage under compression.

Walter Herzog; Y *Al-Saffar; B Murphy. (2014)

The influence of cyclic concentric and eccentric submaximal muscle loading on cell viability in the rabbit knee joint.

Walter Herzog; V Valderrabano; * Horisberger M; *Fortuna R; *Leonard TR. (2010)

Short-term exposure to a high fat high sucrose diet results in rapid intramuscular fat deposition and altered inflammatory environment.

R A Reimer; David Arthur A Hart; Walter Herzog; *Collins KH; *Seerattan RA. (2015)

Rapid serial sarcomere loss caused by electrical stimulation in rabbit triceps surae muscles.

*Leonard TR; *Yamamoto M; Walter Herzog. (2012)

Do skeletal muscle properties recover following repeat botulinum toxin type-A injections?.

*Vaz MA; Walter Herzog; *Horisberger M; *Fortuna R. (2012)

Metabolic effects of diet induced obesity.

Walter Herzog; *Riek P; *MacDonald G. (2015)

Rapid serial sarcomere loss caused by electrical stimulation in rabbit triceps surae muscles.

*Yamamoto M; *Leonard TR; Walter Herzog. (2011)

Is titin responsible for force enhancement in skeletal muscle?.

Walter Herzog; *Joumaa V; Shyue. (2015)

Acute kinematic and kinetic changes in rats after diet induced obesity and ACL-X.

R Reimer; Walter Herzog; *Collins K. (2015)

Changes in synovial fluid proteins and prg4 following intense muscular loadin gof the knee.

*Abusara Z; *Abughazaleh N; Walter Herzog; K Roman. (2013)

Serial sarcomere loss in rabbit triceps surae muscles following a five hour electrical stimulation protocol.

A Nair; *Sawatsky A; *Leonard TR; Walter Herzog; *Crooks S. (2013)

A prospective study evaluating the effects of manual therapy on the treatment of anterior knee pain.

S Wuest; J Robert; *Tang C; Walter Herzog. (2013)

Modulation of titin esasticity in working muscle to minimize energy loss in passive stretch-shorting cycles.

Walter Herzog; *Leonard TR; * Jinha A; *Herzog J. (2013)

Structural integrity of extracellular matrix influences the mechanical behaviour of insitu chondrocytes.

B Pingguan-Murphy; Walter Herzog; Abu Osman N.A; *Moo E; *Jinha A; *Han S-K. (2013)

Changes in protein concentration in murine knee joints with muscular contraction.

Roman Krawetz; *Abusara Z; Walter Herzog; *DuVall M; T A Schmidt; B Steele. (2013)

Mathematical model to optimize goalkeepers' jumping.

*Fortuna R; Walter Herzog; S A Cunha; *Jinha A. (2013)

Impulse contribution from each limb in skate cross-country skiing.

*Killick A; Walter Herzog. (2013)

Active force beyond filament overlap: a titin acgievement in skeletal muscle.

*Powers K; Walter Herzog. (2013)

Variability of muscle contributions to leg extensions performed on the reformer apparatus.

Loss J.F.; Walter Herzog; D Cantergi; Brodt G.A.; *Jinha A. (2013)

Pericellular matrix deformations in situ under mechanical compression.

Walter Herzog; *Madden R; *Han S-K. (2013)

Myofibril (and titin) kinetics suring passive stretch-shortening cycles.

*Herzog J; *Leonard TR; *Jinha A; Walter Herzog. (2013)

The effect of loading magnitude on chondrocyte calcius signaling in situ.

*Madden R; Walter Herzog. (2013)

Ground reaction forces during stationary running in water and on land: effect if immersion, movement canence and body density.

*Fontana H; Roland Roesler; Walter Herzog. (2013)

Strain rate depensence of cell membrane reservoir is key to impact-induced chondrocyte death.

Abu Osman N.A; *DuVall M; *Moo E; B Pingguan-Murphy; Walter Herzog; Matthias Walter Amrein. (2013)

Vastus lateralis fascicle length isometricity at different knee extensor torques and angles.

Von Kossel M; Walter Herzog. (2013)

Do skeletal muscle properties recover following botulinum toxin type-A injections?.

Walter Herzog; *Fortuna R; *Vaz MA; *Horisberger M. (2013)

An examination of sarcomere length non-uniformities in actively stretched muscle myofibrils. Podium Presentation.

Walter Herzog; K *Johnston; A *Jinha. (2014)

Chondrocyte deformations under extreme tissue strains.

*Madden R; Walter Herzog. (2013)

Mechanics of in-situ chondrocytes near cartilage lesions: experimental and finite element study.

A Jinha; Osman NAA; Salvatore Federico; E Moo; S-K Han; B Murphy; Z Abusara; Walter Herzog. (2013)

Chondrocyte membrane mechanics at different loading rates.

*Moo E; W Amrein; Osman NAA; B Murphy; Walter Herzog. (2013)

Site-dependent changes in collagen orientation and elastic moduli in lapine articular cartilage at 4 weeks after anterior cruciate ligament transection.

Z Z Rezaeian; J J Makela; S-K, *Han; W, Herzog; S, Mikkonen. (2013)

In situ pericellular deformations during mechanical compression of cartilage at 4 weeks following ACL transection.

R *Madden; S Turunen; Walter Herzog; S-K *Han; R *Korhonen. (2014)

The biomechanics of cervical spinal manipulation; risk of stroke? Podium Presentation.

Walter Herzog; B Symoms. (2014)

Persistent quadriceps femoris atrophy and weakness six months following a single botulinum toxin type-A injection in a rabbit model. Podium Presentation.

A *Sawatsky; R *Fortuna; MA *Vaz; Walter Herzog. (2014)

Long-term cyclic muscle induced submaximal joint loading leads to cartilage degeneration in an in-vivo model.

*Horisberger M; *Fortuna R; Walter Herzog; V Valderrabano. (2013)

Finite Element implementation of a model for finite deformable, biphasic biological tissues with transversely isotropic statistically distributed fibers..

Federico, S *; Walter Herzog; J Z Wu. (2014)

Titin (visco-) elasticity and Ig domain unfolding and refolding kinetics.

W. Herzog; *Jinha A.; *Leonard TR.; *Herzog J.. (2013)

How important is the smooth transition of pericellular matrix properties to the chondrocyte microenvironment? A multiscale finite element study of healthy and osteoarthritic cases.

S *Sibole; Walter Herzog. (2014)

Titin-actin-myosin interaction observed in labeled skeletal myofibrils..

*Jinha A; Walter Herzog; *Leonard TR; *DuVall MM. (2014)

Transversely isotropic composites with statistically oriented inclusions.

A Grillo; Walter Herzog; *Federico S. (2013)

Does a partial lateral meniscectomy of the anterior horn create early changes in cell biomechanics? A prelimenary study in the mature rabbit knee joint.

J M Fick; *Korhonen R; A Bartczak; Walter Herzog. (2014)

Differences between active and passive failure in whole skeletal muscle.

Walter Herzog; *Hisey B. (2013)

Collagen content is increased in lapine femoral condyle cartilage four weeks after anterior cruciate ligament transection.

*Korhonen R; J Makela; Walter Herzog. (2014)

Functional muscle mechanics in sports: why we should care.

Walter Herzog; *Killick A. (2013)

Titin viso-elasticity modulated by limiting Ig domain unfolding/refolding.

*Jinha A; *Herzog JA; Walter Herzog; *Leonard TR. (2014)

Static optimization solution to the force sharing problem.

Walter Herzog; Y Arslan; *Jinha A; M Kaya. (2013)