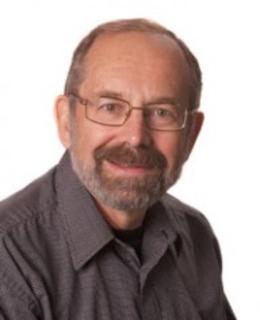 Thomas George Back
Background
Educational Background
B.S. Chemistry, McGill University, 1968
Doctor of Philosophy Chemistry, McGill University, 1974
M.S. Chemistry, McGill University, 1971
Research
Areas of Research
Activities
Dr. Back's research is in the general area of synthetic organic chemistry. Principal subjects of interest are:
The synthesis of biologically interesting target molecules, including steroidal enzyme inhibitors, azasteroids with anticancer activity, antibiotics such as the antiviral agent virantmycin and the antifungal agent Antibiotic A25822B, dendrobatid alkaloids, brassinolide and related plant growth-promoters and insect anti-feedants related to bakkenolide A. The design of novel analogues with custom-tailored properties by means of molecular modeling is also carried out in conjunction with synthetic studies.
The development of new synthetic methodology based on reactions of organosulfur and selenium compounds, including coupling reactions of unsaturated sulfones, reductive desulfurizations with metal borides, free-radical reactions of selenium compounds and methods for enantioselective synthesis based on chirality transfer from sulfur and selenium to carbon.
Teaching interests
Dr. Back's teaching interests include all facets of organic chemistry, from introductory to graduate level courses, with an emphasis in organic synthesis.
Courses
| Course number | Course title | Semester |
| --- | --- | --- |
| CHEM 453 LAB 04 B04 | Advanced Organic Chemistry | 2020 |
Awards
Dept. of Chemistry Teaching Excellence Award,

2014

The Alfred Bader Award of the Canadian Society for Chemistry,

2008

Faculty of Science Award of Excellence,

2006

Killam Resident Fellowship,

1999

Research Fellowship of the Japan Society for the Promotion of Science,

1991

Fellow of the Chemical Institute of Canada,

1990