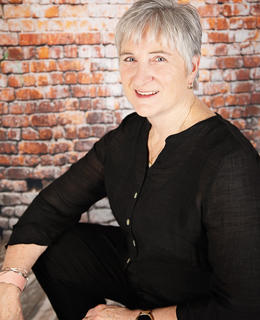 Prof Theresa Green, RN MSc, PhD
Positions
Adjunct Associate Professor
Faculty of Nursing, Adjuncts
Conjoint Professor
University of Queensland, School of NMSW
Adjunct Professor
Griffith University, School of Nursing and Midwifery
Associate Member
Hotchkiss Brain Institute
Contact information
email - theresa.green@uq.edu.au
Background
Credentials
Fellow, American Heart Association, 2017
Fellow, American Academy of Nursing, 2021
Post Doctoral Fellowship, University of Calgary Stroke Program, 2009
Educational Background
PhD Nursing, University of Calgary, 2007
MSc HRM, Nova Southeastern University, 1997
BSc Nursing, University of Victoria, 1993
Biography
Theresa Green is a Professor in the School of Nursing, Faculty of Health & Biomedical Sciences at University of Queensland (UQ). She currently holds a Conjoint Professor of Rehabilitation Nursing Research position with UQ and the Metro North Hospital & Health Service's Surgical Treatment and Rehabilitation Service (STARS) facility in Brisbane Australia. She has an extensive background in acute clinical nursing, with expertise in neuroscience nursing and nursing management. Prior to relocating to Australia, Theresa was actively involved in the development of the Calgary Stroke Program, Canadian Best Practices in Stroke Care Clinical Practice Guidelines and had an instrumental role in the development of Accreditation Canada's Stroke Certification program. She has participated in accreditation surveys of stroke centres in Canada, focused on stroke services in acute care environments and rehabilitation settings (stand-alone and integrated service models).
Theresa's program of research currently includes examination of transitions of patients and families living with stroke across the healthcare and service continuum with a primary focus on post-acute transitional care (rehabilitation and home) and (self)-management. Outcomes to be assessed in her program of rehabilitation research will include: 1) health outcomes of adults, 2) health outcomes of family caregivers, 3) efficiency and access to care and services, and 5) preferences, satisfaction, and practices of patients, family, and healthcare providers in the delivery and receipt of evidence-informed health services.
Research
Areas of Research
Activities
I am an international member of HBI, living in Brisbane Au; I am currently a Professor of Nursing at the University of Queensland, with a joint professorial nursing research position with Metro North Health and the Surgical Treatment & Rehabilitation Service. I hold a current adjunct position in the Faculty of Nursing at the University of Calgary and Griffith University in Australia. My teaching assignments at the U of C included undergraduate pathophysiology, graduate level advanced practice nursing, and doctoral level thesis seminar. I also worked with the Alberta Provincial Stroke Strategy and the University of Alberta to create an on-line graduate level interprofessional Evidence Based rehabilitation Certificate (2013) in which I have co-taught.
My research activity, including my PhD and post-doctoral studies, has primarily focused on the impact of neurological disease, including stroke, on patients and caregiver outcomes. I have experience with quantitative, qualitative and mixed method research methodologies. I have been involved in national clinical trials (Canada) examining community support and education strategies for patients and caregivers; explored Advance Care Planning following stroke with co-investigators from the Faculty of Medicine Palliative Care program and the Faculty of Nursing, and the impact of deep brain stimulation on quality of life for patients with treatment resistant depression. The support needs of patients with early onset dementia and their carers have also been explored in qualitative research.
My program of research in Queensland follows a similar path, with active research in stroke care and outcomes for patients and caregivers/families. I hold a Visiting Research Fellow position with the Gold Coast University Hospital, Neurology Department.
Stroke Recovery & Community Reintegration
Complexity and chronic care nursing
Rehabilitation Nursing
Participation in university strategic initiatives