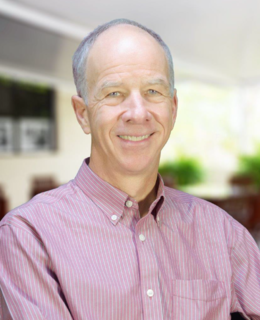 Positions
Associate Professor Emeritus
Background
Educational Background
PhD Economics, Queen's University at Kingston, 1989
MA Economics, Queen's University at Kingston, 1984
BSc(Agr) Honours Agricultural Economics, University of British Columbia, 1977
Biography
Ted Horbulyk is an associate professor emeritus of economics at the University of Calgary. He held a full-time appointment from 1989-2015. During that time, he served as co-editor of the Canadian Journal of Agricultural Economics (1995-98); as project supervisor for the university's Community Health Development Project in mid-western Nepal (1997-2001); and as a charter trustee, vice-chair, then chair of the Board of Trustees of the Universities Academic Pension Plan (1997-2006). Nationally, Ted was a founding participant in a number of research consortia, including the Canadian Water Network, the Alberta Ingenuity Centre for Water Research, and the Water Economics, Policy and Governance Network. Internationally, he served as a participating researcher in the Central American Water Resource Management Network (1999-2014); as a resource person for the Economy and Environment Program for Southeast Asia (2003-16); and as a non-resident International Scholar in Economics at the National University of Mongolia (2006-08). He has held visiting appointments at universities in Australia, El Salvador, Norway, and elsewhere in Canada.
At the University of Calgary, Ted taught more than ten distinct economics courses, and designed and introduced undergraduate courses in cost-benefit analysis and water resource economics and policy. He was research supervisor or examiner for numerous graduate students and post-doctoral fellows.
As an emeritus scholar, Ted accepted an appointment to lead the economics research group based at the International Water Management Institute in Colombo, Sri Lanka (2015-18). In 2019, he was appointed a continuing, part-time member of Canada's Competition Tribunal, with responsibility to adjudicate cases brought in such areas as corporate mergers and monopoly behaviour. For the period 2020-22, Ted is a member of a United Nations working group that will examine social responses to drought. He serves as a part-time advisor or consultant to a number of clients, principally on issues of economic development and policy.
Research
Areas of Research
Agricultural, environmental and resource economics, Applied welfare economics, Cost-benefit analysis, Economic development, Public finance and public policy, Water resource economics and policy
Awards
Order of the Good Servant,

University of Calgary Faculty Association.

2003

Member of the Honour Roll,

Canadian Agricultural Economics Society.

1999

Norman A. Berg Fellowship in Public Conservation Policy,

Soil and Water Conservation Society.

1995

The F.M. Clement Prize in Agricultural Economics,

University of British Columbia .

1977