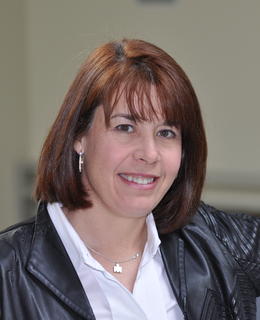 Dr. Tara Lyn Beattie, PhD
Positions
Professor
Cumming School of Medicine, Department of Biochemistry and Molecular Biology
Member
Arnie Charbonneau Cancer Institute
Member
Alberta Children's Hospital Research Institute
One Child Every Child Transdisciplinary Training Research Lead
University of Calgary
Background
Educational Background
B.S. Biochemistry, Queen's University, 1992
Doctor of Philosophy Medical Genetics, University of Toronto, 1997
Biography
Dr. Tara Beattie is a Professor in the Departments of Biochemistry and Molecular Biology and Oncology. She obtained her PhD from the University of Toronto in 1997 and completed her post-doctoral training with Dr. Lea Harrington and the Ontario Cancer Institute from 1997-2000. In 2001, she became an independent investigator at the University of Calgary in the Cumming School of Medicine.
Research
Areas of Research
Area of Focus
Functional Interactions within the human telomerase complex.
Role of DNA repair proteins in telomere
Summary of Research
My lab focuses on telomere integrity and the enzyme telomerase as a critical factor in the progression of age-related diseases. Telomeres are specialized structures that form the protective ends of linear chromosomes. Telomeres confer stability of our DNA and therefore, telomere structure needs to be maintained in cells, since changes in DNA integrity can lead to multiple disease states. Activation of the enzyme telomerase, which maintains telomere length in dividing cells, is essential for the unregulated growth of many cancer cells. However, in addition there are at least four three disease states that arise from mutations in telomerase, stressing the importance of the delicate balance that must be preserved between telomerase activation and telomerase inhibition – either too much, or too little of the enzyme can be bad for the cell.
Participation in university strategic initiatives
Courses
| Course number | Course title | Semester |
| --- | --- | --- |
| MDCH 70069 LEC 04 04 | Community Hlth Directed Study | 2021 |
Awards
award,

2017

commendation,

2017

scholarship,

2017

award,

2014

Alberta Cancer Research Institute Salary Award,

2010

award,

2009

commendation,

2009

salary support award,

2009

scholarship,

2002

scholarship,

2001

scholarship,

University of Calgary.

1995