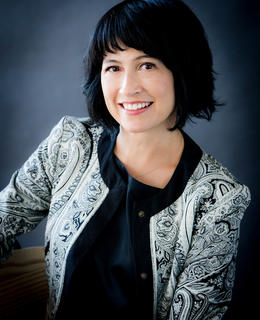 Dr. Tamara Pringsheim, MD FRCPC
Positions
Professor
Cumming School of Medicine, Department of Clinical Neurosciences
Child Health & Wellness Researcher
Alberta Children's Hospital Research Institute, Owerko Centre
Full Member
Hotchkiss Brain Institute, Mathison Centre for Mental Health Research and Education
Background
Educational Background
B.S. , , 1995
Doctor of Medicine , , 1999
M.S. Clinical Epidemiology, University of Toronto, 2008
Biography
Dr. Tamara Pringsheim is a Professor with the Department of Clinical Neurosciences, Psychiatry, Pediatrics and Community Health Sciences at the University of Calgary. She is the program lead for the Tourette and Pediatric Movement Disorder program at Alberta Children's Hospital and the Deputy Director of the Mathison Centre for Mental Health Research and Education. She also works as an evidence-based medicine methodologist for the American Academy of Neurology. She is the president of the Tourette OCD Alberta Network, a nonprofit organization that supports people living with Tourette syndrome and Obsessive-Compulsive Disorder in Alberta, and provides education and training on these disorders to healthcare providers.
Research
Areas of Research
Neurology and mental health
As a neurologist specializing in movement disorders, neuropsychiatry and neurodevelopmental disorders, these three clinical interests intersect in the study and care of individuals with Tourette syndrome, which has been the center of Dr Pringsheim's clinical and academic work. Her research program has focused on rational pharmacotherapy and evidence-based treatment for neurological and mental health disorders.  Through her experience as a clinician, she has identified problems in the care of individuals with neurological diseases and mental illness, including inappropriate use of medication, inadequate access to appropriate care, a lack of national care standards, and a high burden of disease.  Her research program uses knowledge synthesis, exchange and mobilization strategies to address these gaps in the safety of care, the effectiveness of care and the appropriateness of care.  She creates solutions for these gaps through knowledge syntheses, clinical practice guidelines, care pathways, drug and disease registries, patient decision aids, educational curricula, tools for practice for physicians, and investigation of novel approaches to treatment.  The outcomes of this collective work include improved care for individuals with neurological and mental health disorders, prevention of chronic disease and better health outcomes. 
Participation in university strategic initiatives