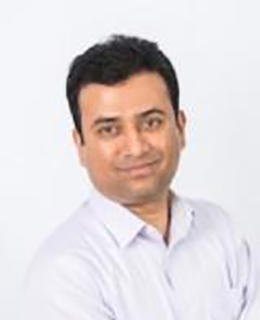 Senior Instructor
Werklund School of Education, Specialization, Language and Literacy (2002)
---
Background
Educational Background
PhD English , Arizona State University, 2012
M.A. English, Arizona State University, 2009
M.A. Applied Linguistics & ELT, Dhaka University , 2001
B.A. English , Dhaka University , 1999
Biography
Dr. Subrata Bhowmik is associate professor of teaching at the Werklund School of Education where he teaches both graduate and undergraduate courses. The primary areas of his research include L2 writing and sociocultural approaches to L2 education. Dr. Bhowmik's work has appeared in peer-reviewed scholarly journals such as TESOL Quarterly, Language and Literacy, TESOL Journal, Writing & Pedagogy, Language and Sociocultural Theory, and The Journal of Asia TEFL. He has presented his work at various international conferences, including the annual conferences of American Association for Applied Linguistics, TESOL International Association, Canadian Association of Applied Linguistics, TESL Canada, Canadian Association for the Study of Discourse and Writing, and the Symposium on Second Language Writing.
Professional & Community Affiliations
Currently, Dr. Bhowmik is affiliated with the following national and international professional organizations.
TESL Canada
Canadian Association of Applied Linguistics
Canadian Association for the Study of Discourse and Writing
ATESL (Alberta TESL)
Asia TEFL
Research
Areas of Research
Scholarly Activity
Dr. Bhowmik's research revolves around the social and cultural factors affecting second language learning. In particular, he is interested in how various social and cultural factors affect L2 writing. Currently, Dr. Bhowmik is working on projects that look into how L2 learners' agency, identity and ideology affect their writing development, the conceptualization of a more inclusive approach to EAP instruction to deal with the diversity in the classroom as well as how teachers' agentive practices can be incorporated into the EAP writing classroom.
Interests:
Applied linguistics
Language and culture
Sociocultural theory of L2 learning
Second language teaching and learning
English as a foreign language (EFL)
English for academic purposes (EAP) 
Projects
ESL writing instruction in Alberta schools: Teacher preparedness and pedagogical challenges
This Alberta Advisory Committee for Educational Studies (AACES) funded project investigates: (a) the factors that influence teacher preparedness about teaching ESL writing in K-12 contexts in Alberta; (b) challenges teachers encounter in teaching ESL writing; and (c) what can be done to help teachers overcome these challenges. 
---
The efficacy of experiential learning through peer feedback in graduate education programs
The goals for this SoTL project (funded by the Taylor Institute for Teaching and Learning at UCalgary) are: (a) to create an experiential learning opportunity for professional graduate students by setting up peer review networks for exchange of feedback on academic writing using the Experiential Learning Cycle, and (b) to examine student perceptions about the efficacies of this process.
---
Connecting resilience to places and spaces in adopted homelands
This SSHRC-funded project (PI: Dr. Rahat Zaidi; Co-Applicants: Drs. Kim Lenters, Erin Spring, Subrata Bhowmik, and Sylvie Roy) investigates the following questions about newcomers to Canada: (a) What can stories of resilience through encounters with space and place tell us about newcomers' experiences? (b) How can working with walking methodologies and processes of mapping provide newcomer families with opportunities to make sense of their encounters with space and place? (c) How can examining families' multimodal communicational repertoires amplify our understandings of newcomer resilience?
Awards
University of Calgary Teaching Award 2019--Senior Instructor (Nominated),

2019

Werklund Teaching Excellence Award 2019 (Nominated),

2019

University of Calgary Teaching Award 2018--Senior Instructor (Nominated),

2018

Werklund Teaching Excellence Award 2018 (Nominated),

2018

ATESL Bursary for Conference Presentations ,

Alberta TESL.

2016

TESL Canada Travel Grant ,

TESL Canada Federation.

2014

Albert H. Marckwardt Grant,

TESOL International Association.

2012

Graduate and Professional Student Association Travel Grant ,

Arizona State University.

2012

Graduate College Dissertation Fellowship,

Arizona State University.

2011

TESOL Professional Development Scholarship,

TESOL International Association.

2011

Marvin M. Fisher Book Award,

Department of English, Arizona State University.

2008