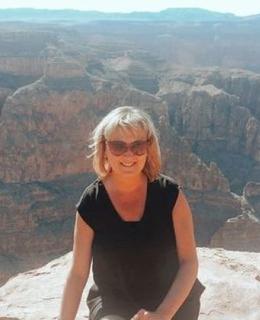 Background
Biography
Shelley Wind has been a member of the University community for over 30 years as a student and employee in diverse positions.
Manager, Pod Operations (Anthropology and Archaeology, Geography and Psychology)

Manager, Administrative Services, Psychology

Manager, Administrative Services, Centre for Military, Security and Strategic

Assistant to the Dean, Faculty of Graduate Studies
She was elected to serve on the MaPS Executive Committee (2012 – 2015) and represented the MaPS staff on the U Make a Difference Committee (2013-14), Order of the University of Calgary Committee (2012-2015), the Lecture of a Lifetime Committee (2014-2015), the University Recognition Committee (2014-2015), and the U of C Senate (2014-17). Shelley chaired the MaPS Engagement Working Group for the Faculty of Arts (2015) and served as one of four MaPS elected representatives to the Faculty of Arts Council (2010-2012). Shelley served as a member of the Faculty of Arts Engagement Committee and Equity and Diversity Committee.
Shelley completed the Human Resource Management Certificate program through Continuing Education in 2017 and the Change Management Certificate program in 2020. She is a recipient of a U Make a Difference Award from the University.
Awards
UMake A Difference Award,

University of Calgary.

2006

Faculty of Arts Outstanding Staff Team (Psychology),

University of Calgary.

2020

Faculty of Arts Award for Equity, Diversity and Inclusion: Department of Psychology,

University of Calgary.

2021

Faculty of Arts Outstanding Staff Recognition Award: Administrative Managers,

University of Calgary.

2022