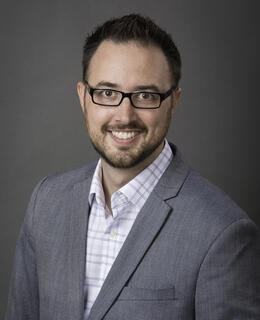 Dr. Scott Ryan, PhD
Positions
Full Member
Hotchkiss Brain Institute
Associate Professor
University of Calgary
Background
Educational Background
BSc Honors Biochemistry , Memorial University of Newfoundland, 2005
PhD Biochemistry, University of Ottawa, 2009
Postdoctoral Fellowship Neuroscience, Ottawa Hospital Research Insitute, 2011
Postdoctoral Fellowship Neuroscience, Neurodevelopment, Parkinson's Disease, Sanford Burnham Prebys Research Institute, 2014
Biography
Dr. Ryan began his training in neuroscience at the University of Ottawa, where he studied under the supervision of Dr. Steffany Bennett. During his graduate studies, Dr. Ryan helped develop a systems-based method for the study of lipid second messengers in neurodegenerative disease and dementia. Following his Ph.D., Dr Ryan continued his training in neurobiology and in 2009 began a postdoctoral fellowship with Dr. Rashmi Kothary at the Ottawa Hospital Research Institute. Funded by a CIHR postdoctoral fellowship, here Dr. Ryan's research focused not only on neurodegenerative disease but also on how modulation of the cytoskeleton impacts organelle function and axonal transport in Dystonia and Multiple Sclerosis. The combined results of this work offered an improved understanding of the bridge connecting newly formed transport vesicles in neurons with the cytoskeletal elements necessary for neurotransmitter secretion.
Upon the conclusion of this appointment, in the summer of 2011, Dr. Ryan moved to La Jolla, California, where he held a position as a postdoctoral fellow at the Sanford-Burnham Medical Research Institute under the supervision of Dr. Stuart Lipton. Here, as a fellow of the Parkinson's Society of Canada, Dr. Ryan further explored his interest in organelle function in the context of neurodegeneration by studying the influence of mitochondrial dynamics on Parkinson's etiology. While again focusing on modulation of second messengers, he assessed how mitochondrial respiration and redox signaling are impaired in human dopaminergic neurons. This was achieved using a robust, patient-derived, stem cell model of Parkinson's Disease. Now as a member of Molecular and Cellular Biology Dr. Ryan is building on these experiences to investigate how reactive oxygen and nitrogen species impair organelle function in human stem cell and animal based models of neurodegenerative disease and developing techniques to re-populate lost tissue in the diseased brain.
Dr. Ryan joined the Department of Molecular and Cellular Biology of the University of Guelph in January 2014, bringing with him expertise in neurobiology and stem cell-based disease modeling. Dr. Ryan's research focus on cellular mechanisms underlying neurodegenerative disease and regenerative therapy has developed over the course of his training both in Canada and the United States. His innovative approach used high resolution imaging techniques coupled with biochemical analysis to model, understand and treat Parkinson's diseases using stem cell technology.
Now, at the Hotchkiss Brain Institute, he focuses on how structural changes to the protein alpha-synuclein might inform on the diagnosis and prognostication of people with Parkinson's Disease.
Awards
University Research Chairs - Research Excellence Award,

University of Guelph.

2021

Early Researcher Award,

MEDJCT – Gov Ontario.

2019

Parkinson Canada New Investigator Award ,

Parkinson Canada.

2014

Dystonia Medical Research Foundation Partnership Award,

Dystonia Medical Research Foundation.

2011