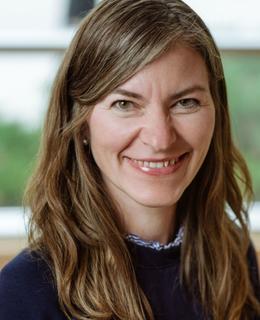 Positions
Assistant Professor
Faculty of Kinesiology
Contact information
For media enquiries, contact
Leanne Yohemas - Director, Communications and Marketing, Faculty of Kinesiology.
Background
Educational Background
Doctor of Philosophy Sports Medicine, University of Calgary, 2017
MSc, Distinction Dance Science, Laban Conservatoire of Dance, City University London, 2004
BA Dance Studies , University of Calgary, 2001
Biography
Dr. Kenny graduated with her BA in Dance Studies from the University of Calgary in 2001. She entered her career as an Independent Artist, performing and collaborating in various projects throughout Alberta, Canada. In 2003, Dr. Kenny moved to London, UK to pursue graduate studies. Upon completing her MSc in Dance Science with distinction, she continued her work at TrinityLaban Conservatoire of Music and Dance, lecturing and researching in the Department of Dance Science. BA and M-level courses taught included Dance Fitness, Dance Kinesiology, Dance Science, and Movement and Somatics. Prior to leaving London, Dr. Kenny was also a Dance Science Lecturer at Roehampton University and External Examiner for the MSc Dance Science at Wolverhampton University for four years.
In 2009, Dr. Kenny relocated to Houston, Texas where she worked with the Houston Ballet Academy and Hope Stone Dance Company as a Dance Fitness Consultant, delivering classes and training programs to pre-professional ballet students and contemporary dance professionals. In 2012, she returned home to Calgary, Alberta to begin a PhD in Kinesiology under the supervision of Dr. Carolyn Emery, PhD. In July 2017, she accepted the position of Assistant Professor (Dance Science), a joint appointment between the Faculties of Art and Kinesiology.
Research
Areas of Research
Dance Science
As a dance science researcher, Dr. Kenny investigates areas described as: 'health for dance' and 'dance for health'. Specifically, Dr. Kenny's primary research applies her experience as a contemporary dancer to the science of injury epidemiology and focuses on minimizing risk and reducing the burden of injuries across all dance populations. In addition, Dr. Kenny explores the psychosocial experience of recreation/community dance as a form of physical activity for non-dance populations across the age spectrum. 
From its inception as a scientific discipline, dance science has acknowledged the importance of interdisciplinary perspectives to examine the health and wellbeing of dancers, and contributions of participating in dance for non-dance populations. The integration of multiple perspectives such as health psychology, pedagogy, biomechanics, exercise physiology, nutrition, and sociocultural perspectives, brings a holistic approach to the field of dance science, which is essential to Kenny's research. 
Participation in university strategic initiatives
Courses
| Course number | Course title | Semester |
| --- | --- | --- |
| DNCE 235 LAB 01 B01 | Safe DNCE & Complmntr'y Trng | 2021 |
| DNCE 235 SEC 01 S01 | Safe DNCE & Complmntr'y Trng | 2021 |
| DNCE 359 LAB 01 B01 | Dance Anatomy | 2021 |
| DNCE 359 LEC 01 01 | Dance Anatomy | 2021 |
| DNCE 363 LAB 01 B01 | Dance Science | 2020 |
| DNCE 363 SEC 01 S01 | Dance Science | 2020 |
Awards
Peak Scholar's Award,

University of Calgary.

2019

Healthy Dancer Canada Research Award,

Healthy Dancer Canada.

2018

IADMS Student Research Award,

International Association for Dance Medicine and Science.

2017