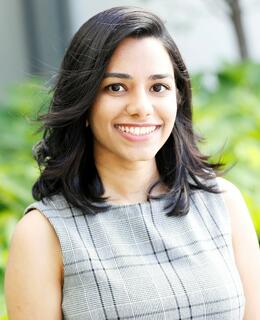 Positions
Global Learning Advisor
University of Calgary International
Log in to the Advising Portal.
From the left-hand menu, select "Advising", then "Study Abroad". Read the introductory text, then select "Study Abroad Appointment Calendar". 
Select "Book by Provider" to view Saniya's calendar and make an appointment.
While Global Learning Advisors can provide general information about all programs, Saniya is the advisor for these specific programs. 
Exchange opportunities in:

United Kingdom and Ireland
Summer exchanges in Europe and the United Kingdom

Select 2024 Group Study Programs:

London Law Institute
Hawai'i Art Photography
Volcanism in Hawai'i
All programs for the School of Architecture, Planning, and Landscape
To view each program's webpage, or browse all available programs, use the online Program Finder!