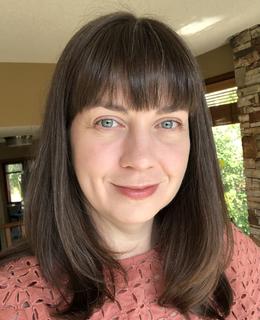 Background
Educational Background
Ph.D. Communication Studies, McGill University,
M.A. Communication Studies, University of Calgary,
Research
Areas of Research
Digital feminisms
In this work, I pursue critical questions about the political and cultural impact of "digital feminisms," specifically regarding feminist hashtags and political memes as a means to interrogate normative political discourse. This research also studies contemporary activists' digital remediation of "analog" forms of feminist media activism, including recent efforts to revivify federal leadership debates on issues of gender justice. Publications from this work appears in academic journals Feminist Media Studies, Feminist Theory, and Continuum.
Creative Practice as Critical Pedagogy
This research examines the use of creative assignments to enhance student learning in post-secondary communication and media studies education. Specifically, I am interested in understanding how creative projects - such as digital storytelling, podcast or zine-making, multi-media memoirs, or video chainletters - can be designed and implemented in ways that align with the principles and goals of critical/feminist pedagogy and ultimately strengthen learners' comprehension of the intersectional politics of media access, authorship and (self-) representation, identity formation, and community building. This research is supported by a 2-year SoTL Grant from the University of Calgary's Taylor Institute for Teaching and Learning.
Feminist cultural history
My research in this area investigates the creation of "feminist media events" by Canadian feminist activists during the 1980s and early 1990s (such as televised federal leaders' debates on women's issues). I situate these feminist media events within historical context, arguing that they represent new ways of "doing feminism" that aimed to respond to the ideological constraints posed by the entrenchment of neoliberalism in national political discourse.  
Courses
| Course number | Course title | Semester |
| --- | --- | --- |
| COMS 201 | Intro to Comm & Media Studies | |
| COMS 371 | Critical Media Studies | |
| COMS 453 | Race, Representation and Media | |
| COMS 473 | Popular Culture | |
| COMS 479 | Feminist Media Studies | |
| COMS 581 | Senior Project in BCMS/BFS | Winter 2022 |
| COMS 591 | Senior Seminar in COMS (Media & Memory) | Fall 2021 |
| COMS 591 | Senior Seminar in COMS (Video Activism) | |
| COMS & FILM 595 | Honours Seminar | Fall 2021 |
| COMS & FILM 597 | Honours Thesis | Winter 2022 |
Awards
University of Calgary Teaching Award for Full-Time Academic Staff (Instructor),

University of Calgary.

2019

Nominee, Student Union Teaching Excellence Award,

Student Union, University of Calgary.

2019

Faculty of Arts Teaching Award (New Teacher),

Faculty of Arts, University of Calgary.

2018
I supervise graduate students pursuing research in the area(s) of feminist digital activism, feminist cultural history, media and representation, queer and critical race studies, media and memory.
I supervise Honours (COMS) projects and welcome expressions of interest from students seeking an advisor for PURE research projects. (More information about the PURE Awards is available here).