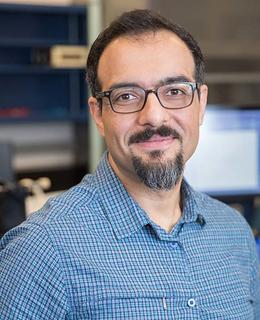 Saied Jalal Aboodarda, PhD
Positions
Assistant Professor
Faculty of Kinesiology
Background
Educational Background
Postdoctoral Fellowship University of Calgary, 2019
Postdoctoral Fellowship Memorial University , 2015
PhD Exercise physiology, University of Malaya, Malaysia, 2012
Biography
Dr. Aboodarda joined the Faculty of Kinesiology in 2015 as a Postdoctoral Fellow under the supervision of Dr. Guillaume Millet and he became an assistant professor with the faculty on July 1, 2019.
Research
Areas of Research
Exercise neurophysiology
Neuromuscular responses and adaptations to exercise
Fatigue
Activities
Dr. Aboodarda's research project focused on the integration of physiological and perceptual factors determining exercise tolerance in healthy individuals. Despite COVID-19 setbacks, the team managed to coordinate a large study investigating the kinetics of neuromuscular and perceptual responses to different exercise intensities and durations.
In another project, the team measured acute corticospinal excitability and inhibition responses to pre-induced fatigue and experimental pain conditions. Neurophysiological responses were quantified using non-invasive techniques such as transcranial magnetic stimulation of the brain and peripheral nerve electrical stimulation of the skeletal muscles.
Pain
Participation in university strategic initiatives
Courses
| Course number | Course title | Semester |
| --- | --- | --- |
| KNES 373 LEC 01 01 | Exercise Physiology | 2020 |
| KNES 479 LEC 01 01 | Adv Ftn's Apprs'l & Exrcs Rx | 2021 |