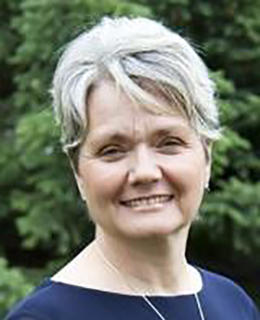 Associate Professor
Werklund School of Education, Specialization, Language and Literacy
---
Background
Educational Background
Ph.D. Education: Second Language Teaching, The University of Calgary, 2012
Master of Arts German, The University of Calgary, 2008
Bachelor of Education German, French, University of Alberta, 1989
Biography
Dr. Dressler holds an MA in German and a PhD in Education, specializing in second language teaching. Previously she worked as a K-12 second language teacher of German and French in Alberta, Manitoba and BC. Prior to joining the Werklund School of Education, she worked as a sessional instructor in German and Education.
Professional & Community Affiliations
Dr. Dressler works with professional and community organizations in the area of second language teaching. She is a lifetime member of the Canadian Association of Second Language Teachers and provides training to community ESL teachers through the Cooperative ESL Ministries group in Calgary. She holds membership in a number of other professional organizations.
Research
Areas of Research
Scholarly Activity
Dr. Dressler's research focuses on second language teaching and learning in a variety of contexts. Her K-12 research looks at Canada's bilingual programs in international languages and global competencies of teachers and students. Her higher education work examines the informal learning of students on study abroad.
Interests:
Bilingual/second language education
Second language teaching and learning
Teacher education
Participation in university strategic initiatives
Projects
Current:
"Teachers Reflecting Upon Study Abroad Sojourns"       
Social Sciences and Humanities Research Council of Canada (2020-22)
Dr. Roswita Dressler (PI), Dr. Colleen Kawalilak (Co-Investigator)
https://teachersreflectingonstudyabroad.weebly.com/

"Fostering Oral Language Development in German Bilingual Education" Dr. Roswita Dressler (PI), Dr. Katherine Mueller (Co-Investigator)

"Enduring Innovations in L2 Teacher Practice Resulting From the COVID-19 Pandemic" Contracted Research - Canadian Association of Second Language Teachers (CASLT) (2021-22) Dr. Roswita Dressler (PI)                       

"Exploring Responses to Diversity: Pre-service Teacher Education in Germany, Canada and the USA" Dr. Roswita Dressler (PI), Dr. Drorit Lengyel & Dr. Barri Tinkler (Co-Investigators)
Awards
Robert Roy Award,

Canadian Association of Second Language Teachers.

2020

German-Canadian Doctoral Dissertation Prize,

2013

Joseph Armand Bombardier Canada Graduate Doctoral Scholarship,

Social Sciences and Humanities Research Council of Canada.

2009

Online Teaching Excellence Award ,

Werklund School of Education.

2021
Publications
"Growing our own teachers": Rural individuals becoming certified teachers..

Roswita Aleida Helene Dressler; Sandra Becker; Dianne T Gereluk; Sarah Elaine Eaton; Michael Corbett; Dianne T Gereluk. Springer. 137-154. (2020)

Multilingual essay mills: The need for research beyond English language commercial providers. .

Sarah Elaine Eaton; Roswita Dressler . Edward Elgar Publishing. 152-162. (2020)

Project-based learning in the advanced German class.

Roswita Dressler; Bernadette Raedler; Kristina Dimitorov; Anja Dressler; Garrett Krause. Global perspectives on project-based language learning, teaching, and assessment: Key approaches, technology tools, and frameworks.Routledge. 69-84. (2020)

Implementing longitudinal, reflective follow-up study abroad research: Following former pre-service teachers into professional practice. .

Roswita Dressler; Colleen Kawalilak; Janice McGregor; John Plews; Katherine Crossman; Sandra Becker. Designing second language study abroad research: Critical reflections on methods and data. . (2021)
In the News
Werklund instructor, student discuss best ways to connect to home while travelling. (2016)