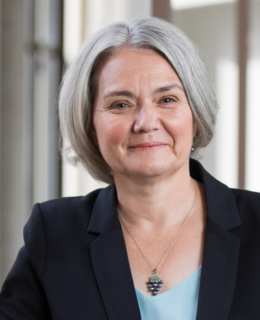 Roswita Dressler, PhD
Positions
Associate Professor
Werklund School of Education, Specialization, Language and Literacy
Affiliations
Associate Dean - International
Werklund School of Education
Background
Educational Background
Ph.D. Education: Second Language Teaching, The University of Calgary, 2012
Master of Arts German, The University of Calgary, 2008
Bachelor of Education German, French, University of Alberta, 1989
Biography
Dr. Dressler holds an MA in German and a PhD in Education, specializing in second language teaching. Previously she worked as a K-12 second language teacher of German and French in Alberta, Manitoba and BC. Prior to joining the Werklund School of Education, she worked as a sessional instructor in German and Education.
Professional & Community Affiliations
Dr. Dressler works with professional and community organizations in the area of second language teaching. She is a lifetime member of the Canadian Association of Second Language Teachers and provides training to community ESL teachers through the Cooperative ESL Ministries group in Calgary. She holds membership in a number of other professional organizations.
Research
Areas of Research
Scholarly Activity
Dr. Dressler's research focuses on pre-service and in-service teacher understandings of second language teaching and learning. As teachers and future teachers in K-12 contexts explore what it means to be a second language teacher or teacher of multilingual students, they develop linguistic proficiency, sociolinguistic competency, and pedagogical content knowledge. Some ways in which they do so involve professional learning, engaging with technology or social media, or through study abroad. Using educational linguistics as a lens, my research engages with teachers and future teachers in those contexts.
Interests:
Bilingual/second language education
Second language teaching and learning
Teacher education
Participation in university strategic initiatives
Projects
Current:
Dressler & Scott (2023-25)."By Learners for learners: Level-appropriate children's literature for bilingual German primary education" Taylor Institute Innovation and Development Grant 
Kaya, Dressler & Lenters (2023-25) "Conceptualizing teachers' intercultural learning for social action". Social Sciences and Humanities Research Council of Canada Insight Development Grant
Kaya, Dressler & Lenters (2022-23)  "Critical literacy in action: supporting pre-service teachers to promote social justice and inclusion of Black Africans". Social Sciences and Humanities Research Council of Canada, Partnership Engage Grant
Dressler & Kawalilak (2020-22) "Teachers Reflecting Upon Study Abroad Sojourns"       
Social Sciences and Humanities Research Council of Canada, Insight Development Grant
https://teachersreflectingonstudyabroad.weebly.com/
Awards
Teaching Award in Online and Blended Environments,

University of Calgary.

2022

Online Teaching Excellence Award ,

Werklund School of Education.

2021

Robert Roy Award,

Canadian Association of Second Language Teachers.

2020

Distinguished Graduate Supervision,

Werklund School of Education.

2023
Publications
Improving second language education through intensive German weeks: An action research collaboration between teachers and researchers.

Mueller, K., Dressler, R., Dressler, A., Moeller, F., Ronnellenfitsch, T. . Collaborative research in language education: Reciprocal benefits and challenges. 29-40. (2023)

The experience of pre-service language teachers learning an additional language through study abroad.

Dressler, R, & Kawalilak, C.. Language teachers studying abroad: Identities, emotions and disruptions. 100-110. (2022)

Implementing longitudinal, reflective follow-up study abroad research: Following former pre-service teachers into professional practice.

Dressler, R., Kawalilak, C., Crossman, K., Becker, S. . Designing second language study abroad research: Critical reflections on methods and data . 273-286. (2022)
Completed Supervision
Jean Kaya, UCalgary Eyes High Postdoctoral scholar (Sept 2021- June 2023), now Assistant Professor, University of Windsor
Yue Ma, PhD, June 2023 "Families with Emergent Bilinguals of English and Chinese: A Case Study of Family Language Policy in China"
Maya Daniel, EdD, June 2022 "Classroom Interrupted: Understanding Investment Through Action Research in the Time of COVID-19", winner of the 2023 Canadian Association of Action Research in Education Outstanding Dissertation Award (CAARE), http://hdl.handle.net/1880/114286
Christina White Prosser, EdD, June 2021 "Perspectives on Correctional Education: Engaging the Voices of Instructors and Incarcerated Students", winner of the 2021 Graduate Student Research Award of the Canadian Association of Universities Continuing Education (CAUCE), http://hdl.handle.net/1880/113021
Philipp Reichert, EdD, June 2020 "Internationalization & Career-focused Programming for International Students: A Qualitative Study of Universities in Canada", winner of the 2021 Harold Josephson Award for Professional Promise in International Education from Association of International Education Administrators (AIEA), http://hdl.handle.net/1880/111425
Program for Undergraduate Research Award
Arianna Mamer, Summer 2022
Jeanne Liendo, Summer 2021
Lisa Anderson, Summer 2019
Janessa Bretner, Summer 2018
Werklund Undergraduate Research Award
Kevin Dang, Summer 2022
Nancy Liu, Summer 2020