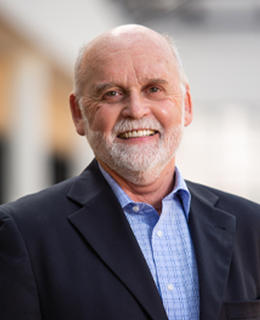 Ron Murch
Positions
Senior Instructor Emeritus
Haskayne School of Business, Business Technology Management [BTM]
Background
Biography
Mr. Murch has over 40 years of experience in working with computer-supported information systems. Within educational institutions, oil and gas firms, and civic government, his experience includes direct work experience with Information Systems planning, systems analysis, design and development, project leadership and managing professional staff. Ron spent several years as a manager with the management consulting practice of Deloitte Haskins + Sells and from 1985 through 1991, he was responsible for establishing and leading the Information Technology Support Team for the Haskayne School of Business. He holds certifications as an Information Systems Professional (I.S.P.), an Information Technology Certified Professional (ITCP) and a Certified Computing Professional (CCP).

As a full-time faculty member from 1985 until his formal retirement in 2008, Ron taught extensively in both undergraduate and MBA Programs and was been actively involved in the school's Executive and Management Leadership Programs. From 1991 through 1994, he was the Director of the University of Calgary's Executive Development Program and from August 1994 to January 1996, he was seconded to be the Executive Director of the Banff School of Advanced Management. He has instructed Information Technology courses in the undergraduate, MBA and Executive MBA programs. He was the Acting Director of the MBA in Enterprise Development in 1997 and was Chair of the University's Technology Task Force from September 1997 to July 1998. During 1999-2000, Ron was also the Acting Director of the Professional/Evening MBA Program. From July 2002 to July 2005, Ron was the Chair(person) for the Management Information Systems area of the Haskayne School.

Ron has been a Visiting Faculty Member at the Henley Management College in the UK, focusing on the use of experiential learning techniques in program delivery as well as researching the role of information technologies in the changing forms of work. He has also been a visiting faculty member with the School of Information Management at the Victoria University in Wellington New Zealand and at the Hong Kong University of Science and Technology.

Ron retired officially on July 31, 2008 and was appointed Senior Instructor Emeritus. He continues to work with his colleagues to bring his interests and experience in experiential learning, peer mentoring, Information Technologies and Managing Innovation to various courses and programs in the Haskayne School (B.Comm., MBA, Executive MBA) and, through his work with and interest in the University of Calgary's Teaching and Learning Centre, more broadly within the University.

Ron is the recipient of several awards for teaching excellence from both students and faculty colleagues. He is an active member of a number of professional and community organizations. In his spare time he enjoys distance running, skiing, and folk music.