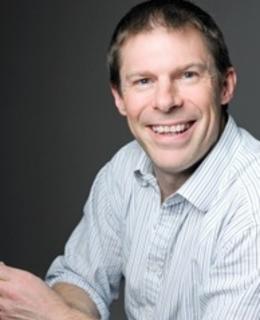 Dr. Robert Newton
Positions
Professor
Cumming School of Medicine
Full Member
The Calvin, Phoebe and Joan Snyder Institute for Chronic Diseases
Child Health & Wellness Researcher
Alberta Children's Hospital Research Institute
Background
Educational Background
B.S. Biochemistry, University of London, 1987
Doctor of Philosophy Genetics, University of London, 1992
Research
Areas of Research
Asthma
Inflammation
Molecular Mechanisms
Respiratory
Activities
As a member of the Airways Inflammation Research Group (formerly the Respiratory Research Group), my core research interests are asthma, chronic obstructive pulmonary disease (COPD) and the drugs used to treat these conditions. In asthma, glucocorticoids (clinically referred to as corticosteroids) are inhaled to treat inflammation in the airways, whereas β2-adrenoceptor agonists are taken to combat the bronchoconstriction that occurs during asthma attacks. However, the mechanisms of anti-inflammatory glucocorticoid action are not fully understood and this means that it is difficult to rationally improve on these drugs. We are therefore working to improve the understanding of the anti-inflammatory actions of glucocorticoids. This represents my core research interest and has been central to my work since the mid 1990s. However, in the control of asthma, and COPD, clinical evidence suggests that use of combination inhalers containing both a glucocorticoid and a long-acting β2-adrenoceptor agonist (LABA) improve the anti-inflammatory benefits of the glucocorticoid. This enhanced effect (clinical efficacy) is also poorly understood, but could be the key to designing improved combination therapies. We, in collaboration with Prof. Mark Giembycz, are examining the molecular basis for the enhancement of glucocorticoid action by LABAs.
Work in the Newton lab therefore falls under the following headings:
Mechanisms of anti-inflammatory glucocorticoid action
Enhancement of glucocorticoid action by long-acting β2-adrenoceptor agonists (LABAs)
Other areas of investigation:

NF-κB as a target for novel anti-inflammatory drugs
Alternative signal transduction pathways are required for NF-κB-dependent inflammatory gene expression
The cAMP signalling pathway: aspects of regulation and function.
Participation in university strategic initiatives
Courses
| Course number | Course title | Semester |
| --- | --- | --- |
| CMMB 567 LEC 01 01 | (Mdsc 567)Adv Topic Immuno | 2020 |
| MDSC 567 LEC 01 01 | (Cmmb 567)Adv Topic Immuno | 2021 |
Awards
award,

Alberta Innovates.

2013

award,

Alberta Innovates.

2009

scholarship,

2009

studentship,

The Lung Association - Alberta and North West Territories.

2009

salary support award,

1995