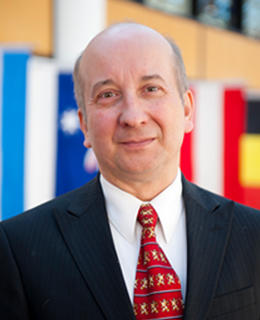 Robert Lawrence Malach
Positions
Senior Instructor Emeritus
Haskayne School of Business, Strategy and Global Management [SGMA]
Background
Biography
Rob is a Law Instructor in the Business and Environment area at Haskayne School of Business. He holds a Bachelor of Science (Freshwater Ecosystems) from the University of Saskatchewan, a Diploma in Education, a Juris Doctorate degree from the University of Calgary, and a Master of Laws (E-Business) degree from Osgoode Hall at York University.
Prior to teaching at Haskayne, Rob spent 7 years as Associate Director Bar Admission Training where in addition to day to day course administration; he was involved in curriculum design and development, as well as the recruitment and training of volunteer faculty. Rob has instructed a wide variety of Law Courses in a variety of programs for Haskayne School of Business, SAIT, Mount Royal, Red Deer College and Bow Valley College.
Rob as a consultant has designed and delivered programs for National and International Clients - Delivering "Corporate Governance" programming for the Centre for Non- Profit Management and the Executive Education Program at Haskayne; "Legal Issues for Entrepreneurs" for Western Economic Development, "Legal Issues for Entrepreneurs" designed and delivered for the Technology Incubator Kingston, Jamaica and "How to set up in House Counsel and Regulatory Compliance Regimes" for the Chinese National Petroleum Corporation.
While in practice, Rob worked in-house as Counsel with Unocal Canada Ltd. Upon leaving Unocal Rob was hired as part of the team charged with designing and implementing SAIT's Petroleum Technology Program. Rob left SAIT to redesign Alberta's Bar Admission Program incorporating skills training and certification (Advocacy, Interviewing and Counseling, Negotiations, Legal Writing and Contractual Drafting) into the Program, in addition to the existing substantive and procedural law training and evaluations. From there, he went on to obtain his Master's in E-Commerce.
Rob presently is the Course Coordinator and an Instructor for BSEN 395 "Business Law for Strategic Decision Makers". He has also been Acting Course Coordinator and Instructor for BSEN 291 "Introduction to Business". He takes an active role in committee work sitting on the "Leadership Sub-Committee", and "Assurance of Learning Committee".