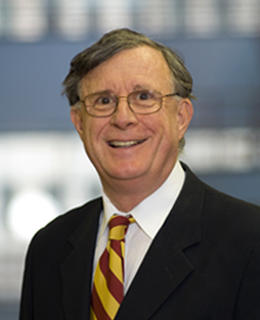 Robert Adolph Schulz
Positions
Professor
Haskayne School of Business, Petroleum Land Management [PLMA]
Background
Educational Background
B.A. Mathematics, Saint Vincent College, 1965
B.S. Mechanical Engineering, University of Notre Dame, 1966
Doctor of Philosophy Comm, Manag & Bus Admin, Ohio State University, 1971
M.B.A. Mechanical Engineering, University of Pittsburgh, 1967
Biography
Bob is a Professor in the Strategy and Global Management(SGMA) and Business and Environment(BSEN) areas. He has been teaching at the Haskayne School of Business since 1973. He received his BA(Mathematics) from St. Vincent College(Latrobe, Pa.), BS in Mechanical-Industrial from University of Notre Dame, MBA from the University of Pittsburgh, and PhD in Business Administration from The Ohio State University. Bob is currently the Academic Director for the Petroleum Land Management concentration. Prior to joining Haskayne, Bob was Education Director for Management Horizons Data Systems in Columbus, Ohio. He has taught Strategic Decision-Making for MBAs as an Adjunct Professor for Mendoza College of Business at University of Notre Dame.
Bob teaches the capstone senior Business Strategy course for undergraduate students, Management Education for doctoral students, first-week intensive Strategy course for EMBAs, major project management course for EMBAs, and executive education programs. Bob particular areas of research interest include time management, telework, manager as coach, and the future environment of business.
Bob is currently researching virtual work and telework in Calgary, a continuation of his previous research. Bob's work has been published in Growing the Virtual Workplace: The Integrative Value Proposition for Telework by Verbeke, Schulz, Greidanus, Hambley , a book published by Edward Elgar in 2008. He has won 21 outstanding teaching and student service awards and has been named to 7 Who's Who publications.
Bob has coached undergraduate student intercollegiate competition teams to 73 national championships and ranked #1 or #2 overall for 31 consecutive years, won 2 world-level undergraduate titles, and won 3 world-level MBA championships. In his spare time he enjoys golf.
Awards
Dean's Award for Outstanding Career Service ,

Haskayne School of Business .

2018

Dean's Award for Outstanding Leadership in Teaching &Learning,

2011

Students' Union Teaching Excellence Award,

2011

Lecture of a Lifetime,

2008

Alberta 100-Year Commemorative Medal,

2005

3M National Teaching Fellow,

1987