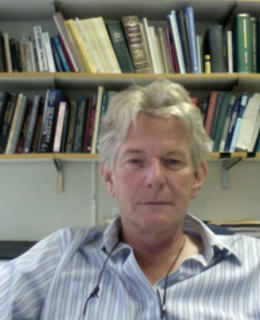 Dr. Richard Bernard Hawkes, PhD
Positions
Professor - Medicine
Cumming School of Medicine, Department of Cell Biology and Anatomy
Full Member
Hotchkiss Brain Institute
Child Health & Wellness Researcher
Alberta Children's Hospital Research Institute
Background
Educational Background
B.S. University of London, 1971
Doctor of Philosophy University of Hull, 1974
Biography
Dr. Hawkes graduated from University College London and completed a Ph.D at the University of Hull. After postdoctoral fellowships at the Hebrew University of Jerusalem, the Institute of Molecular Biology of the University of Oregon and the Friedrich Miescher Institute in Switzerland, he was recruited to Université Laval, funded by the Medical Research Council of Canada, where he set up a research lab to apply then new molecular biology techniques to the development of the cerebellum. Six years later he accepted the role of Head of Cell Biology & Anatomy at the University of Calgary. After ten years as Department Head he spent four years as Associate Dean, Faculty of Graduate Studies, followed by ten years as Senior Associate Dean Research in Medicine, for four of which he also served as Associate Vice President Research for the University.
Dr. Hawkes's research concerns the structure and development of the mammalian cerebellum. His discovery of key patterning markers in the cerebellum – "zebrins" - is the foundation of the modern "zones-and-stripes" model of cerebellar organization. These studies of adult cerebellar architecture are the basis for understanding pattern formation during cerebellar development, which included the first identification of the canonical Reelin-Disabled signaling pathway. His collaborative studies of cerebellar development have extended to models of human disease including neuronal death in the childhood disorder Niemann-Pick, dysbindin-dystrobrevin interactions in nervous system correlates of muscular dystrophy, and the identification of a mutation in the ?1A-voltage-sensitive calcium channel gene that defined both novel in vivo roles for the gene in neuronal function and survival, and identified it as a key mammalian epilepsy locus. Finally, he invented and patented the dot immunobinding assay, an immunological technique that is used in labs worldwide and has become a "citation classic".
Research
Areas of Research
Brain Development
Molecular Mechanisms
Activities
Research Interests:
Spatially repeated patterns in developing organisms - from segmentation in the leech, through the patterned expression of homeodomain proteins in Drosophila, to somitic segregation in vertebrates - are a central problem in development.
In the nervous system, the mammalian cerebellum is an ideal tissue in which to explore these questions. A variety of molecules - ZEBRINS - are expressed in the adult mouse cerebellum in an elegant array of stripes, interposed by similar stripes of unlabelled cells. This pattern of stripes is, in turn, correlated closely with the pattern of axons bringing information into the cerebellum.
This raises four broad sets of issues:
1) how are the zebrin bands generated during development?
2) how do the different ingrowing axons recognize their appropriate targets?
3) what is the modular structure of the cerebellum?
4) how do cerebellar modules function in motor control?
We use cell and molecular biology techniques to approach these issues, including:
raising monoclonal antibodies to zebrins
cloning zebrin genes and constructing zebrin transgenic mice
anatomical methods such as anterograde tracer transport, immunocytochemistry, and in situ hybridization
surgical and pharmacological interventions in normal development, including

intrauterine and ex utero approaches 
culture of cerebellar slices and dissociated neurons
Participation in university strategic initiatives
Awards
award,

2016

award,

2013

award,

2012

Honorary Doctorate, Honoris Causa, Buenos Aires,

2005