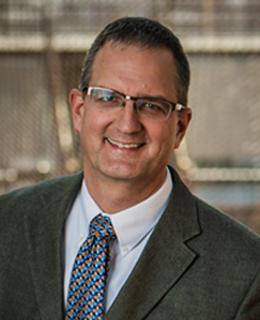 Raymond Patterson
Positions
Professor
Haskayne School of Business, Business Technology Management [BTM]
Area Chair
Haskayne School of Business, Business Technology Management [BTM]
Background
Educational Background
Doctor of Philosophy Management Information Systems, Ohio State University, 1995
M.B.A. Finance and Industrial Marketing, Bowling Green State University, 1991
B.S. Business Administration, Management Information Systems and Accounting, Bowling Green State University, 1986
Biography
About Raymond A. Patterson, PhD, MBA, CPA (CGA):

Dr. Patterson, Professor of Business Technology Management (BTM), holds the Haskayne Research Professorship in BTM and serves as the BTM Area Chair at the Haskayne School of Business, University of Calgary, in Canada. Ray formerly held the Alberta School of Business Fellow and the Canada Research Chair in Management Information Systems (MIS) at the University of Alberta. Ray earned a BSBA with magna cum laude honours, majoring in both accounting and MIS, and an MBA with concentrations in industrial marketing and finance from Bowling Green State University, Bowling Green, Ohio. Ray earned a Ph.D. from the Ohio State University, Columbus, Ohio in Accounting & MIS with a concentration in MIS with minors in cognitive psychology and microeconomics. Dr. Patterson has taught at University of Calgary, University of Alberta, University of Texas at Dallas, the Ohio State University, and Bowling Green State University at the undergraduate, masters, doctoral, and executive education levels.

His primary research interests include information systems, analytics, and quantitative decision and artificial intelligence technologies. Ray has published extensively in premier journals such as MIS Quarterly, Information Systems Research, Journal of Management Information Systems, Operations Research, Production and Operations Management, Decision Sciences Journal, Decision Support Systems, European Journal of Operational Research, International Journal of Production Economics, ACM - Transactions on Management Information Systems, Geographic Information Science, and many others. Ray served as the co-Editor-in-Chief of the journal Information Technology and Management from 2013 through 2019, and serves as Associate Editor for Decision Sciences Journal. Ray has over 25 years of experience collaborating with organizations in several industries, including accounting, healthcare, transportation, telecommunications, resource management, and government. Ray has worked full-time as a staff-auditor for Ernst and Young in Toledo, Ohio, and as an accounting and IS supervisor in the construction industry. His experience includes a wide range of management areas.
PhD student supervision
Ray has supervised PhD students for many years. The objective is to train PhD students to publish in top-tier journal outlets in order to pursue careers as a research-focused Business Technology Management or Management Information Systems professor at a research-focused North American university. We have an outstanding program to train PhD students in quantitative and economic modeling. Students with strong quantitative skills are especially encouraged to apply. Examples of ideal background skills include management science, operations research, industrial engineering, and data science/business analytics.
Courses
| Course number | Course title | Semester |
| --- | --- | --- |
| BTMA 333 | Enterprise Analysis | Winter 2023 |
| BTMA 635 | Enterprise Analysis | Winter 2023 |
| BTMA 799.03 | PhD Seminar III in Business Technology Management | TBA |
Publications
Information Security and Cloud Suppliers: How Customer Demand Reaction Shapes Supplier Choice Strategies..

Hooman Hidaji; Lisa M. Yeo; Bora Kolfal; Raymond A Patterson; Erik Rolland. 2017 Workshop on Information Technology and Systems (WITS). (2017)

Self-Regulation and the "Invisible Hand" of User Privacy Concerns.

Erik Rolland; Raymond A Patterson; Dmitry Zhdanov; Ram D. Gopal; Hooman Hidaji. 2015 Workshop on Information Technology and Systems (WITS). n/a. (2015)

Information Sharing in Web Services: An Exploratory Analysis..

Erik Rolland; Hooman Hidaji; Raymond A Patterson; Dmitry Zhdanov; Ram D Gopal. 2014 Workshop on Information Technology and Systems (WITS). n/a. (2014)

How Much to Share with Third-Parties? A Website's Dilemma and Users' Privacy Concerns..

Raymond A Patterson; Hooman Hidaji; Erik Rolland; Ram D. Gopal; Dmitry Zhdanov. 2015 Theory in Economics of Information Systems (TEIS). n/a. (2015)

Improving Cascade Propagation in Adaptable Networks..

Dmitry Zhdanov; Raymond A Patterson; Hooman Hidaji; Ram D Gopal; Erik Rolland. 2014 INFORMS Conference on Information Systems and Technology (CIST). n/a. (2014)

Information Security and Cloud Suppliers: How Customer Demand Reaction Shapes Supplier Choice Strategies..

Hooman Hidaji; Raymond A Patterson; Lisa Yeo; Bora Kolfal; Erik Rolland. (2017)

The Dark Side of Third-Party Partners: An Empirical Analysis..

Raymond A Patterson; Hooman Hidaji; Erik Rolland; Dmitry Zhdanov; Ram D. Gopal. 2017 Workshop on Information Technology and Systems (WITS). n/a. (2017)

User Information Sharing on Healthcare Websites..

Ram D. Gopal; Niam Yaraghi; Sule Kutlu; Raymond A Patterson; Hooman Hidaji. 41st Annual ISMS Marketing Science Conference. (2019)

A Machine Learning Approach to Identify Fake News and Clickbait Websites.

Hooman Hidaji; Ram D. Gopal; Raymond A Patterson; Sule Kutlu. 2018 Workshop on Information Technology and Systems (WITS). (2018)