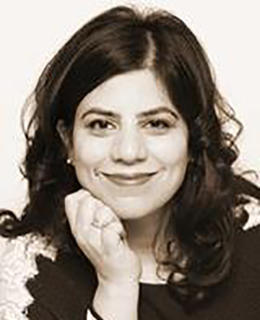 Rahat Zaidi
Positions
Full Professor
Werklund School of Education, Specialization, Language and Literacy
Background
Educational Background
Doctor of Philosophy Other Education, University of Sorbonne, 2000
M.Phil. Other Education, University of Sorbonne, 1996
M.A. Other Education, University of Sorbonne, 1995
Biography
Dr. Rahat Zaidi is Professor and Chair of Language and Literacy in the Werklund School of Education at the University of Calgary. Her research expertise focuses on multilingual literacies that clarify intersectional understandings across sociophobia, diversity, immigration, and pluralism. Through her research, she advances social justice and equity, transculturalism, and identity positioning in immigrant and transcultural contexts, all of which are particularly relevant and pertinent to the intertwining social, cultural, and political contexts in which society functions today. Dr. Zaidi's scholarship has been published in journals such as theJournal of Literacy Research, The Reading Teacher, the Journal of Early Childhood Literacy, and the Journal of Early Childhood Research. Her published books include Anti-islamophobic curriculums, and the co-edited books Literacy lives in transcultural times, Framing peace: Thinking about and enacting curriculum as "radical hope", and Thinking about and enacting curriculum in "frames of war". Her contributions to the field are recognized by community-based organizations through awards and distinctions, memberships, and participation in collaborative projects. In addition, her outcomes from the scholar's program of research can be linked to changes in policy and practice associated with frontline and administrative practice. She is the recipient of the Social Justice in Teacher Education Award for the American Education Research Association and the City of Calgary Education Award for 2020. Her most recent research is funded by the Social Sciences and Humanities Research Council of Canada.
Research
Areas of Research
Scholarly Activity
Dr. Zaidi's research has focused on expanding awareness of diversity, immigration and pluralism in language and literacy education. Over the last 16 years of sustained research (funded by over a million dollars in research grants), she has taken this up in a number of ways, working with scholars, graduate students, classroom teachers, children, families, and community leaders. Her innovative and critically important research has been conducted at a time when the voices of those with a myopic social and political agenda have attempted to divide and marginalize pluralist societies. Dr. Zaidi's work has succeeded in countering these destructive agendas, not through reactionary and vociferous opposition, but by reframing educators' understanding of "the other" through a curriculum of radical hope.
Interests:
Bilingual/second language education
Language and culture
Second language teaching and learning
Multilingual literacy interventions
Peace education
Intercultural communication
Participation in university strategic initiatives
Courses
| Course number | Course title | Semester |
| --- | --- | --- |
| EDUC 435 SEC 01 S01 | Literacy, Language and Culture | 2021 |
| EDER 61505 LEC 01 01 | Special Topics in EDER | 2020 |
| EDER 71505 LEC 01 01 | Advanced Topics in EDER | 2020 |
| EDUC 435 SEC 06 S06 | Literacy, Language and Culture | 2021 |
| EDER 604 L02 | Collaboratory of Practice | Fall 2021 |
| EDER 768.07 | Multiliteracies | Summer 2021 |
| EDER 669.26 | English as an Additional Language Learning | Summer 2021 |
| EDER 715.05 | Language and Literacy Theories and Issues | Winter 2021 |
Projects
Current:
2021 Alberta Education, Partner Research, (2021 – 2023). Zaidi R. (PI). Werklund School of Education, Veroba M., Brooks Composite High School, Beaton, S., Assistant Superintendent of Grasslands Public Schools, $50,000, Lessons from COVID-19: Empowering Vulnerable Newcomer Youth.
2021 Social Sciences and Humanities Research Council Partnership Development Grant (2021-2024), Enhancing Newcomer Resettlement through a Community Engaged Knowledge Mobilization Hub, Chowdhry, T. (PI)., University of Calgary, $200,000 Kassan A., The University of British Columbia, Walsh, C., University of Calgary, Hongmei T., Grant MacEwan University, Cresswell, J., Ambrose University, O'Brien, M., University of Calgary, Zaidi, R., (Co-inv)., University of Calgary, King, R., University of Calgary, Goopy, S., University of Calgary, Hussain, T., Mount Royal University, Boz. U., University of Calgary
2020 Social Sciences and Humanities Research Council Partner Engage Grant (2020-2022) Zaidi R. (PI), Kassan A., Werklund School of Education, University of Calgary, Rowsell J., (Bristol University), $25,000. Immigrant families at a standstill: navigating resettlement during COVID-19
2020 Social Sciences and Humanities Research Council Connection Grant (2020-2021) Zaidi R. (PI), Boz U., Werklund School of Education, University of Calgary. $20,000. Shifting linguistic landscapes: A new terrain for multilingual and transcultural pedagogies
2019 Social Sciences and Humanities Research Council Partner Engage Grant (2019-2020) Zaidi R. (PI), Kassan A., Werklund School of Education, University of Calgary. $25,000. Filming Cultural Mosaics: A research study on filming immigrant family stories
Awards
International Visitor Leadership Award,

State Department, Washington DC..

2009

City of Calgary Education Award,

City of Calgary.

2021

Alberta Teachers Association Education Research Award for 2020,

Alberta Teachers Association.

2020

American Education Researchers Association (AERA) Division K Innovations in Research on Equity and Social Justice in Teaching and Teacher Education Award (2021),

American Education Researchers Association (AERA) Division K.

2021

The Werklund School of Education Distinguished Research Lecture Award for 2021.,

Werklund School of Education.

2021

Werklund Research Excellence Award, University of Calgary for 2020,

Werlund School of Education.

2020