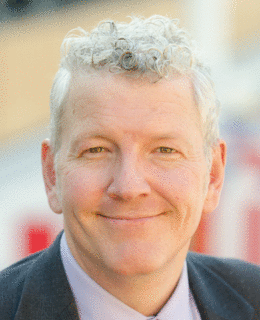 Professor Piers Steel, PhD
Positions
Brookfield Management Research Chair
Haskayne School of Business, Organizational Behaviour and Human Resources [OBHR]
Contact information
For media enquiries, contact
Lauren Steeves
Senior Marketing and Communications Strategist
Phone: (403) 220-6153
Email: lauren.steeves@ucalgary.ca
Background
Biography
Piers Steel is a professor in the Organizational Behaviour and Human Resources area and is the Brookfield Research Chair at the Haskayne School of Business. He is a recognized authority on the science of motivation and is known internationally for his productivity research, receiving widespread media coverage.
Piers' particular areas of research interest include culture, motivation and decision-making. He is also currently driving a systematic review of ethical research with the goal of identifying what is known and where knowledge gaps lie and sharing the knowledge in a practical and accessible format. He has expertise in systematic review and meta-analysis, having published over 25 scholarly articles on the topic, and is a member of the Society of Research Synthesis and Methodology (http://www.srsm.org/). He has published several methodology papers on how to improve meta-analysis.
With over 60 publications, Piers' work has appeared in the premier journals in the social sciences, including, Journal of Personality and Social Psychology, Psychological Bulletin, and Personality and Social Psychology Review, and business specifically, such as Journal of Applied Psychology, Personnel Psychology and Academy of Management Review. He has also presented his work as a keynote or featured speaker at several national and international academic conferences, including International Society for Performance Improvement, Academy of Management and the American Psychological Association. He is a fellow of the American Psychological Association, the Society of Industrial Organizational Psychology, and the American Psychological Society.
In addition to his commendable scholarly contributions, Piers has been recognized for his excellence in teaching, having received numerous teaching awards including the Dean's Award for Outstanding Leadership in Teaching and Learning and the Academy of Management Best Paper in Management Education.
Piers joined the Haskayne School of Business in 2002. He holds a BA from University of Toronto, a Masters from University of Guelph, and a PhD from University of Minnesota. Prior to joining Haskayne, Piers taught at the University of Minnesota.
Projects
HubMeta
Published research is seeing exponential growth – doubling roughly every nine years (Bornmann & Mutz, 2015). As such, no meta-analyses can remain relevant for long unless articles are updated quickly. This means we need a system and method to do a large-scale meta-analysis both quickly and efficiently, and also open to all researchers who might be interested to augment an existing meta-analysis rather than starting anew.  
To address this challenge, we have developed a free open-science cloud-based platform, Hubmeta (www.hubmeta.com). The platform is focused on mean or correlational-based social science meta-analyses, with the goal of substantively increasing article acquisition, selection and coding speed. 
Awards
Fellow,

American Psychological Association (APA).

2017

Fellow,

Society of Industrial Organizational Psychology (SIOP).

2016

Fellow,

Association of Psychological Science (APS).

2021

George A. Miller Award ,

American Psychological Association .

2012

Raymond A. Katzell Award ,

Society of Industrial Organizational Psychology.

2012