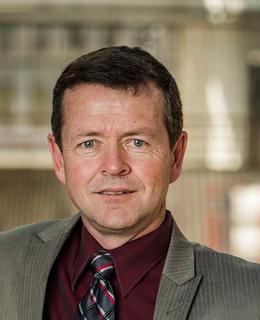 Philip Davidson, DBA, MBA
Positions
Assistant Professor (Teaching)
Haskayne School of Business, Strategy and Global Management [SGMA]
Director
Haskayne School of Business, Executive MBA [EMBA]
Background
Credentials
Alberta Mortgage Broker's Certification, Alberta Mortgage Brokers Association, 1999
Educational Background
B.Comm , University of Calgary, 1990
M.B.A. , University of Calgary, 2017
DBA University of Calgary, 2023
Biography
Phil graduated from the University of Calgary with a finance degree in 1990 and launched into restructuring organizations facing financial and or organizational distress. This included firms in construction, manufacturing, banking and even an international NGO out of Chicago. In 2002, Phil moved to Central America to work on development projects focused around youth and community health. To stay engaged with industry, he started to set up companies to build residential condos in Canada while living in Central America.
Returning to Canada in 2010, Phil continued with residential development projects until returning to the U of C for an EMBA, at which point he joined up with a classmate to advance a software system designed to teach school children how to code. This provided the opportunity to meet with educators in Europe, South America, the Middle East, and Asia to assess their engagement with the shift to the information economy. 'Future of Work' is a topic near and dear to Phil's heart as he considers the tremendous impact it will have on his two children and has caused a mental shift from highlighting structural capacity to how Haskayne's students can generate new value in creative and unique ways.
While working with the software firm, the Haskayne School of Business recruited Phil to work with the legendary consulting coach, Dr. Bob Schulz. Currently, Phil coaches business consulting competition teams as well as teaches business strategy and entrepreneurial thinking courses at Haskayne and limited executive education courses for particular firms in the energy sector.
At the start of 2019 Phil joined the first cohort of students in Haskayne's new DBA program to strengthen the research aspect of his work. Research for his thesis was carried out in Colombia as COVID restrictions began to wind down. With a focus on how innovation works in high power-distance cultures, Phil highlighted the roles of structure and agency in innovative Colombian firms, supported by the collaboration of the IXL Center and the Bogota Chamber of Commerce.
Research
Areas of Research
Innovation in Latin America
As part of Phil's DBA, and driven by eight years living in Latin America, Phil investigated process innovation in Latin America as a way to increase the competitiveness of local firms. The concern is not competing against other local firms, but competing against global firms that potentially direct employment elsewhere. Phil sees employment as an essential ingredient in sustainable solutions to many SDGs.
Courses
| Course number | Course title | Semester |
| --- | --- | --- |
| MGST 615 | EMBA: Strategic Business Analysis | 2020 - 2024 |
| ENTI 601 | Entrepreneurial Thinking | 2019 - 2023 |
| SGMA 668.04/559.05 | Consulting for Impact | 2022 - 2023 |
| SGMA 591 | Strategic Management | 2017 - 2023 |
| MGST 672 | Introduction to Business | 2019 - 2023 |
| SGMA 409 | Cross-Cultural Management | 2022-2024 |
| SGMA 217 | Introduction to Business | 2017 - 2024 |
Awards
Founders Circle Graduate Awards,

Haskayne School of Business.

2020

2020 MBA Society Award for Outstanding Teaching,

Haskayne MBA Society.

2020

Teaching Excellence Award,

University of Calgary Students' Union.

2020