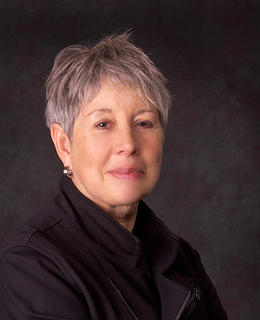 Penny Werthner, PhD
Positions
Interim Provost & Vice-President (Academic)
University of Calgary
Professor
Faculty of Kinesiology
Background
Biography
Dr. Penny Werthner, PhD, became the Dean of the Faculty of Kinesiology in 2012 and left the position to become the Interim Provost and Vice-President (Academic) in 2022. She is one of Canada's most distinguished consultants in the field of sport psychology. She has served as a sport psychology consultant for Canada's national and Olympic teams since 1985. She is one of the founding members of the Canadian Association for the Advancement of Women and Sport and Physical Activity (CAAWS) and has been named one of the Top 20 Most Influential Women in Sport and Physical Activity by CAAWS.
For more than 30 years, she has worked in sport psychology consulting, sport-related management consulting, program management and academic leadership. She came to the University of Calgary after spending 12 years at the University of Ottawa as Director and Associate Dean of the School of Human Kinetics.
Dr. Werthner has written dozens of peer-reviewed papers and book chapters. She currently serves on the editorial board for the International Sport Coaching Journal as well as a reviewer for the journals of Qualitative Research in Sport and Exercise and Journal of Applied Sport Psychology. She is also a member of the editorial board for the Canadian Journal for Women in Coaching.
She is a founder and past Chair of the Canadian Sport Psychology Association, a member of the International Council for Coach Education, an advisor to the Coaching Association of Canada Women in Coaching Program, and a learning facilitator for the National Coaching Certificate Program.
Research
Areas of Research
Neuro-Physiology
Sport Psychology
Activities
Dr. Penny Werthner's research program is focused on three major aspects:
(1) understanding how high performance coaches learn, utilizing Wenger's social learning theory,
(2) issues facing women coaches, and
(3) the use of heart rate variability biofeedback and neurofeedback for optimal performance in high performance sport.
Her current research includes an on-going investigation of cortical activity in high performance athletes utilizing mobile EEG, and a SSHRC funded investigation of the promotion and assessment of social learning with parasport coaches and their organizations.
Participation in university strategic initiatives