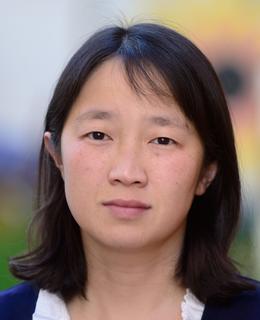 Dr. Ning Cheng
Positions
Assistant Professor
Comparative Biology & Experimental Medicine
Child Health & Wellness Researcher
Alberta Children's Hospital Research Institute, Owerko Centre
Full Member
Hotchkiss Brain Institute
Background
Biography
I completed PhD training in neuroscience at Johns Hopkins School of Medicine, with the main work published in the journal Nature. My postdoctoral work at NIH focused on neurological disorders. My group is investigating the mechanisms underlying neurodevelopmental disorders such as Fragile X Syndrome and autism in rodent models, and has developed experimental therapeutics that can reverse the disease-modeling phenotype. I am affiliated with the programs of Precision Medicine & Disease Mechanisms and Child Brain & Mental Health at ACHRI, and the priority areas of Neurodevelopment and Spinal Cord Nerve Injury and Pain (SCNIP) at HBI.
Research
Areas of Research
Autism
Behavior
Model organisms
Molecular mechnisms
Neurodevelopment disorders
Activities
Autism is one of the most prevalent neurodevelopmental disorders both in Canada and worldwide. It causes significant social, communication and behavioral challenges. Currently, no cure exists for autism. The overarching goal of my research program is to elucidate the mechanisms underlying the core symptoms and to identify potential therapeutics for autism. To achieve this goal, we will utilize animal models of autism and related disorders such as fragile X syndrome. We will perform in vivo recording and modulation of brain activities, combined with simultaneous behavioral assessment. In addition, we will collect tissue for biochemical, electrophysiological, molecular, and anatomical analysis. These translational studies will contribute to our understanding of the pathophysiology of autism and related disorders in a manner that cannot be accomplished in human populations. Ultimately, this new understanding will lead to development and testing of novel treatments for these disorders, which is desperately needed to reduce the burden of affected individuals, their families, and our society.
Participation in university strategic initiatives
Courses
| Course number | Course title | Semester |
| --- | --- | --- |
| VETM 321 | Physiology | |