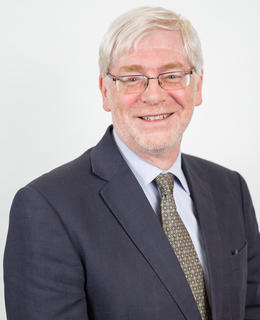 Nigel Bankes
Positions
Professor Emeritus
Faculty of Law
Background
Educational Background
LLM University of British Columbia, 1980
Biography
Nigel started at the Faculty of Law in 1984. He has taught courses in property law, Indigenous law, natural resources law, energy law, oil and gas law and international environmental law. He was seconded to the Department of Foreign Affairs and International Trade in Ottawa (now Global Affairs Canada) as Professor in Residence in the legal bureau in the 1999/2000 academic year and he held an appointment as an adjunct professor at the KG Jebsen Centre for the Law of the Sea, UiT, Norway's Arctic University between 2012 and 2019. In 2010 the University of Akureyri, Iceland conferred an honorary doctoral degree on Nigel in recognition of his contributions to the development of Arctic law in the areas of natural resources law, international environmental law and the rights of Indigenous peoples. In 2018 Nigel was awarded the Clyde O Martz Teaching Award by the Rocky Mountain Mineral Law Foundation (US and Canada) for meritorious teaching in the area of natural resources law. Nigel is the Vice-Chair, Board of Directors for the Canadian Institute of Resources Law and a member of the Education Advisory Board of the Association of International Petroleum Negotiators.
Nigel has served as the chair of the Canadian Arctic Resources Committee, as Chair and long-time Board member of Calgary Legal Guidance, as a member of the Steering Committee of the Province of Alberta's Regulatory Framework Assessment on Carbon Capture and Storage (CCS) as a member of the Water Initiatives Advisory Panel of the Columbia Basin Trust and as a director of the Alberta Law Reform Institute. He is a member of the Editorial Boards of the Yearbook of Polar Law and the Arctic Review on Law and Politics and is the former editor of Journal of Energy and Natural Resources Law.
In 2019, Nigel received a Killam Annual Professorship for his excellence in research, mentorship and teaching.
Nigel retired in 2021.
Research Activities
Nigel's research work covers a number of areas including carbon capture and storage, indigenous property rights in settler states, unitization and joint development agreements in marine areas, electricity regulation, and dispute settlement under the Law of the Sea Convention and the Columbia River Treaty.
Research
Areas of Research
Aboriginal Law, Circumpolar Law (Arctic), Energy Law, International Environmental Law, International Water Resources Law (esp. the Columbia River Treaty), Law of the Sea (esp. dispute resolution), Oil & Gas Law (Regulation and Private Law)
Awards
Tidswell Teaching Award,

2013

Honorary doctor of polar law, University of Akureyri, Iceland,

2010

Tidswell Teaching Award,

2008

Distinguished Service Award for Legal Scholarship,

2004

Environment Canada, Citation of Excellence,

2001

Head of the Public Service Award for Excellence in Policy,

2001
Publications
"The Use of Sub-Seabed Transboundary Geological Formations for the Disposal of Carbon Dioxide".

Nigel Bankes. in Catherine Banet (ed) The Law of the Seabed Access, Uses, and Protection of Seabed Resources. 397-430. (2020)

"Modern Land Claims Agreements in Canada and Indigenous Rights with Respect to Marine Areas and Resources".

Nigel Bankes. in Allen, S., Bankes, N., & Ravna, Ø. (Eds.). The Rights of Indigenous Peoples in Marine Areas. (2019)

"Managing environmental risks through the terms of maritime delimitation and related agreements".

Nigel Bankes. in Gunther Handl and Kristoffer Svendsen (eds), Managing the Risk of Offshore Oil and Gas Accidents: The International Legal Dimension. (2019)

"The First Example of Compulsory Conciliation under the Law of the Sea Convention: delimitation of the maritime boundaries between Timor-Leste and Australia".

Nigel Bankes. in Trude Haugli, Gunnar Eriksen and Ingvild Jakobsen (eds), Rettsvitenskap Under Nordlys og Midnattssol: Festskrift ved det Juridiske Fakultets 30-Årsjubileum. 27 – 49. (2018)

"Transitioning to a Lower Carbon Future: Phasing out coal and promoting renewables in Alberta's electricity sector".

Nigel Bankes. in Zillman, Godden, Paddock and Roggenkamp (eds), Innovation in Energy Law and Technology. (2018)

"Pore Space Ownership in Western Canada".

Nigel Bankes. in Havercroft, Macrory and Stewart (eds), Carbon Capture and Storage: Emerging Legal and Regulatory Issues (2ed). (2018)

"Canada".

Nigel Bankes. in Eduardo Pereira and Kim Talus (eds), Upstream Law and Regulation: A Global Guide, Second Edition, Global Law and Business. 401 – 412. (2017)

"The Columbia River Treaty between Canada and the United States of America – time for change?".

Nigel Bankes. in Water Resource Management and the Law. 262-278. (2017)