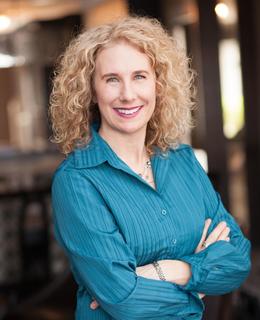 Dr. Nicole Letourneau, PhD MN BN RN FCAHS FAAN FCAN
Positions
Professor
Faculty of Nursing, Faculty
Research Professor
Cumming School of Medicine, Department of Pediatrics
Research Professor
Cumming School of Medicine, Department of Psychiatry
Research Professor
Cumming School of Medicine, Department of Community Health Sciences
Child Health & Wellness Researcher
Alberta Children's Hospital Research Institute, Owerko Centre
Full Member
Hotchkiss Brain Institute
Full Member
Mathison Centre for Mental Health Research and Education
Background
Educational Background
Post-Doctorate - Canadian Research Institute for Social Policy Social Support and Social Policy, University of New Brunswick, 2004
Post-Doctorate - Centre for Health Promotion Studies Social Support, University of Alberta, 2003
PhD Nursing, University of Alberta, 1998
MN University of Alberta, 1994
BN University of New Brunswick, 1991
Biography
Nicole Letourneau PhD RN FCAHS FAAN FCAN is Professor in the Faculty of Nursing and Cumming School of Medicine (Pediatrics, Psychiatry and Community Health Sciences) at the University of Calgary, where she holds the Research Chair in Parent and Child Mental Health and is Director of RESOLVE (Research and Education for Solutions to Violence) Alberta. Formerly, she was the Palix/Alberta Children's Hospital Chair in Parent-Infant Mental Health (2011-21) and Canada Research Chair in Healthy Child Development (2007-11).
She is Scientific Director of CIHR's Health Research Training Plaform called AVA (Alliance against Violence and Adversity), comprised of more than 200 academic and community partners across Canada, focused on implementation science training to address violence and adversity affecting girls and women. She is also Principal Investigator (PI) of the Child Health Intervention and Longitudinal Development (CHILD) Studies Program, examining parenting and child health and development in the context of maternal depression, family violence and other toxic stressors and early adversity. She is also Principal Investigator of APrON, the Alberta pregnancy cohort of 2200 families funded for follow-up to 12 years of child age, her research mainly focusing on predictors of and intersections between parental mental health, adversity and child behavioural development. She is founder of the ATTACH and VID-KIDS parenting programs, designed to help stressed or depressed parents support their children's health and development.
She has attained ~$70 million CDN in research funding. She is the author of three books including Scientific Parenting (2013) and What Kind of Parent Am I? (2018) and Parenting and Child Development (2020) as well as 225+ peer reviewed papers. A regular contributor of opinion-editorials appearing in online/print media such as the HuffPost and Toronto Star, she is the most followed nurse on Twitter in the world with more than 30K followers.
She has attained many honours including Canada's Top New CIHR Investigator in 2006, Canada's Top 40 Under 40 in 2007, Awards for Research Excellence from the College and Association of Registered Nurses of Alberta (CARNA) in 2015 and Canadian Association of Schools of Nursing in 2017, and the Excellence in Leadership Award from Canadian Association of Perinatal and Women's Health Nurses in 2019. In 2020, she was inducted into the American Academy of Nursing and received the prestigious Canadian Nurses Association Jeanne Mance award for career achievement.
She is also outgoing Chair of CARNA, the provincial college regulating 40,000 registered nurses in Alberta. She oversaw their change from a dual mandate regulator to a single mandate regulator, now known as the College of Registered Nurses of Alberta (CRNA). She has served on multiple boards of directors including those of Discovery House Family Violence Prevention Society, Canadian Nurses Association and CIHR. She is a certified corporate director.
Research
Areas of Research
Vulnerable children, Social support, Parent-infant/child relationships, Maternal mental health, Domestic abuse, Family environmental effects on child development, Genetics and epigenetics
Participation in university strategic initiatives
Projects
https://attach.teachable.com/
---
Awards
Top Researcher Award,

International Society of Psychiatric Mental Health Nurses.

2022

Fellow of Canadian Academy of Nursing,

Canadian Nurses Association.

2022

Fellow,

American Academy of Nursing.

2020

Killam Award for Research Excellence,

University of Calgary.

2021

Jeanne Mance Award - Highest nursing achievement in Canada for contributions to health of Canadians ,

Canadian Nurses Association.

2020

Canadian Association of Schools of Top Nurse Researcher Award - ,

Canadian Association of Schools of Nursing.

2017

Centre for Addiction and Mental Health Difference Maker ,

Centre for Addiction and Mental Health.

2017

Faculty of Nursing Research Pursuit of Excellence Award,

The University of Calgary.

2017

Change Agent in Health,

Alberta Health Services.

2016

Inspiration Award for Family Violence Prevention,

Alberta Ministry of Human Services.

2016

Peak Scholar Award for Research Innovation,

University of Calgary.

2016

CARNA Award of Excellence in Research (highest honour bestowed to Alberta Nurse Scientist),

College and Association of Registered Nurses in Alberta.

2015

Fellow,

Canadian Academy of Health Sciences.

2014

Nurses Association of New Brunswick Award of Merit: Research,

Nurses Association of New Brunswick.

2011

Visitorship Award,

Harrison McCain Foundation.

2010

Canada's Top 40 Under 40,

Caldwell Partners.

2007

Canada's Premier New Investigator (Peter Lougheed/CIHR Award),

Canadian Institutes of Health Research.

2011

Young Scholars Award,

Harrison McCain Foundation.

2006

Alumni Horizon Award,

University of Alberta.

2005

Canadian Institute of Advanced Research, New Investigator,

Canadian Institute of Advanced Research.

2007

Outstanding New Investigator,

Canadian Association for Nursing Research.

2004