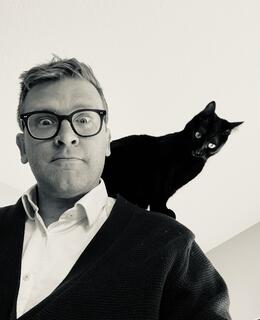 Nick Turner
Positions
Professor
Haskayne School of Business, Organizational Behaviour and Human Resources [OBHR]
Future Fund Chair in Leadership
Haskayne School of Business
Area Chair
Haskayne School of Business, Organizational Behaviour and Human Resources [OBHR]
Background
Biography
Dr. Nick Turner is a Professor of Organizational Behavior and Future Fund Chair in Leadership at the Haskayne School of Business, University of Calgary, and Adjunct Professor in the Department of Psychology.
His research focuses on "healthy work," examining the determinants and consequences of psychologically and physically safe and enriching employment. He currently collaborates on studying the links between leadership and occupational safety, workplace injuries and mental health, the impact of management systems on workplace safety, the leadership potential of young individuals, and the role of mentoring in leadership development.
Please see the link above for a recent CV and the link below for an up-to-date list of research publications.
Research
Areas of Research
Occupational health psychology, transformational leadership, work design