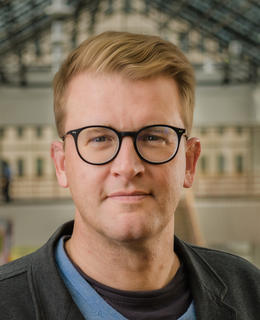 Nick Turner
Positions
Professor
Haskayne School of Business, Organizational Behaviour and Human Resources [OBHR]
Distinguished Research Chair in Advanced Business Leadership
Haskayne School of Business, Canadian Centre for Advanced Leadership in Business [CCAL]
Area Chair
Haskayne School of Business, Organizational Behaviour and Human Resources [OBHR]
Research
Areas of Research
Healthy Work
Dr. Nick Turner is a psychologist who specializes in leadership, work design, and occupational health and safety.
He studies how psychological factors impact "healthy work" - work which balances psychological well-being, physical safety, and productivity.
His current research focuses on the link between leadership and occupational safety, young workers and occupational safety, the connection between workplace injuries and mental health, young people's leadership potential, and mentoring as a context for leadership development.
Please see the link above for a recent CV and the link below for an up-to-date list of research publications.