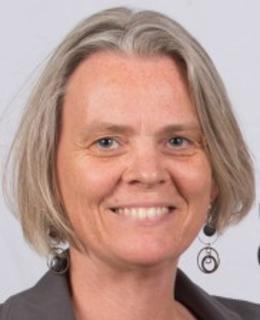 Nathaly Verwaal
Background
Educational Background
M.S. Computer Science, University of Calgary, 1998
B.S. Computer Science, University of Calgary, 1995
Research
Areas of Research
Activities
You will find many opportunities for active learning in my courses. Active learning ensures that you will remember the skills you've learned far beyond the final exam; it ensures you will be able to apply these skills in realistic situations and that you have the tools needed to expand your learning independently. Active learning can take many forms:
Flipped class where you learn new material before each class through readings, videos and examples and where you work on exercises, assignments or projects during classes. This flipped format ensures the instructor(s) are available as you encounter problems instead of while you are working alone on an assignment.
Team based learning where you study an entire module up front and independently, write a quiz independently and in a team on your independent study followed by exercises that require you to apply the materials.
Project learning where you learn the material while solving problems for a realistic scenario.
What all these approaches have in common is that you, as the student, can engage with the material as deep as you wish while I will provide clear guidelines on what is required in the course.
Courses
| Course number | Course title | Semester |
| --- | --- | --- |
| CPSC 219 | Introduction to Computer Science for Multidisciplinary Studies II | Fall |
| CPSC 219 | Introduction to Computer Science for Multidisciplinary Studies II | Winter |
| CPSC 393 | Metacognition in Self-directed Learning Methodologies | Winter |