Dr. Nancy Moules, RN, PhD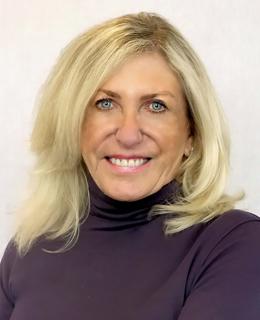 Professor
Faculty of Nursing
Associate Dean - Research
Faculty of Nursing
Member
Arnie Charbonneau Cancer Institute
---
Background
Educational Background
PhD Nursing, University of Calgary, 2000
MN Nursing, University of Calgary, 1997
BN Nursing, University of Calgary, 1995
Biography
A professor in the Faculty of Nursing, Dr. Moules is also the Associate Dean, Research for the Faculty. She is the editor of the Journal of Applied Hermeneutics and co-founder of the Canadian Hermeneutic Institute. Dr. Moules supervises masters and doctoral students with interests in her research areas of hermeneutics, paediatric oncology, grief, and family. A recipient of teaching excellence awards, including the University of Calgary Teaching Excellence in Graduate Supervision, and two CARNA Research Excellence awards (Research 2011; Education, 2015), she was the 2012 recipient of the CNA Order of Merit for Nursing Education and the CASN 2015 Excellence in Nursing Education. She was the 2021 recipient of the Graduate Student Association Supervisors Award. She held a Killam Annual Professorship from 2012-2013 and was admitted to the Order of the University of Calgary in 2013.
Research
Areas of Research
Family and Grief
Summary of Research
My program of research is currently focused on family relationships and the impact of grief and loss. This loss may be associated with relational effects of cancer on families. Research focuses on psychosocial aspects of child and family cancer care and on palliative care.
Courses
| Course number | Course title | Semester |
| --- | --- | --- |
| NURS 783 LEC 01 01 | Adv Qual Research Methods | 2021 |
| NURS 723 | Hermeneutic Research | Spring 2021 |
Projects
The Public Face of Grief: Social Media and Bereavement
This is a SSHRC funded study on the social media and grief. In this study (with Dr. Catherine Laing, Dr. Ted George, and Dr. Bob Neimeyer) we are examining how parents who have had children die navigate social media in their grief experiences. 
Awards
CARNA Excellence in Nursing Education,

2015

CASN Teaching Excellence Award,

2015

International Family Nursing Association Award of Excellence,

2015

U of C Teaching Award in Graduate Supervision,

2015

Nominated for GSA Great Supervisor Award,

2014

Admission to The Order of the University of Calgary,

2013

Nominated for Graduate Students' Association Award for Supervisory Excellence,

2013

Canadian Nurses Association (CNA) Order of Merit for Nursing Education,

2012

Covenant Health Faculty of Nursing Teaching Excellence Award,

2012

Killam Annual Professorship Award,

2012

Nursing Professorship in Child and Family Centred Cancer Care,

ACHF/ACHRI.

2010

Canadian Association of Registered Nurses of Alberta (CARNA) Excellence in Nursing Research award,

2011

Covenant Health Faculty of Nursing Advancement of Nursing Research Award,

2011

Students' Union Teaching Excellence Hall of Fame Award,

2011

Chair in Child and Family Centred Cancer Care,

Kids Cancer Care Foundation of Alberta.

2010

Students' Union Teaching Excellence Award,

2010

Students' Union Teaching Excellence Award,

2008

GSA Great Supervisor Award,

Graduate Student Association UCalgary.

2021
Publications
Conducting interviews in hermeneutic research: An example.

Moules, N.J., & Taylor, L.M.. Journal of Applied Hermeneutics . 1-8. (2021)

Enduring cell lines: Parents' experiences of post-mortem tumour banking in childhood cancer..

Moules, N.J., Laing, C.M., Pelletier, W., Guilcher, G.M.T., & Chan, J.A. Journal of Family Nursing. online first . (2021)
Chapter 42: Interviewing the Internalized Other.

Nancy J Moules. Taylor & Francis/Routledge. (2021)

Hermeneutic practice: What Gadamer has to teach nursing.

Nancy J Moules. Routledge. (2021)

Swimming in Air.

Nancy J Moules. DOI Press. i-iii. (2019)

Conducting Hermeneutic Research: From Philosophy to Practice.

Moules, N.J., McCaffrey, G., Field, J.C., & Laing, C.M. . Peter Lang. (2015)
War stories: Capturing the complexity of weight with experts in eating disorders and obesity.

Andrew Estefan; Shelly Russell-Mayhew; Nancy Jean Moules. (2021)

Hermeneutic Practice: What Gadamer Has to Teach Nursing.

Nancy Jean Moules. (2019)

The family experience of psychologically traumatic births: A proposed area of study.

Graham McCaffrey; Jullia Imanoff; Nancy J Moules. (2020)

Understanding the VID-KIDS Intervention from the Maternal Perspective: A Hermeneutic Research Inquiry.

Jennifer Bon Bernard; Penny Tryphonopoulos; Nancy J Moules; Suzanne Tough; Nicole Letourneau. (2019)

When Allergies Take a Backseat.

Karen Dobbin-Williams; Nancy Jean Moules. (2019)

Shifting scales: Moving toward a socio-political view of body weight.

Shelly Russell-Mayhew; Jessica Saunders; Andrew Estefan; Nancy Jean Moules. (2020)

Understanding the VID-KIDS Intervention from the Maternal Perspective: A Hermeneutic Research Inquiry.

Suzanne Tough; Nancy J Moules; Jennifer Bon Bernard; Penny Tryphonopoulos; Nicole Letourneau. (2019)

When Allergies Take a Backseat. .

Nancy Jean Moules; Karen Dobbin Williams. (2019)