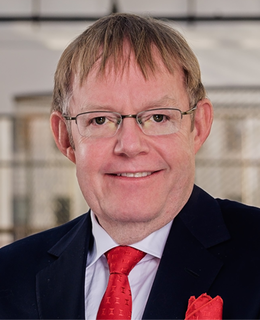 Dr. Michael Wright
Positions
Professor
Haskayne School of Business, Accounting [ACCT]
Background
Educational Background
B.B.A. Honours Simon Fraser University,
Doctor of Philosophy Queen's University,
Biography
Dr. Michael Wright is a Professor in the accounting area. He earned his Bachelor of Business Administration (Honours) from Simon Fraser University and his PhD in Accounting from Queen's University. Professor Wright has been awarded the Fellow of the CGA and CPA designations for his lifetime work with the accounting profession. He has served on the CGA National Education Committee, the CGA Marks Review Subcommittee, the CGA Canada Education Review Task Force, the CPA Assessment Task Force and more recently was a member of the National Board of Examiners for CPA.
Professor Wright has had many administrative roles at the Haskayne School of Business. He has been the Associate Dean Graduate Programs and seconded as the Associate Dean Strategic Initiatives. He has also served as the Director of the MBA program and the Director of the Bachelor of Accounting Science program which was a distance based accounting degree offered in partnership with one of the accounting bodies. He has served on many University of Calgary and Haskayne committees including two terms on the University General Faculties Council, the University Calendar Submissions Committee, the Graduate Studies Council, the Graduate Studies Academic Program Committee, and the Graduate Studies Policy Committee. Within Haskayne, Professor Wright has served on the Undergraduate Review Committee, the MBA Review Committee, the PhD and Masters Thesis Committee, and the Haskayne Appeals Committee.
Michael currently teaches Introductory Financial Accounting to MBA students and Intermediate Financial Accounting to BComm students. He has previously taught Accounting Theory to BComm students; Financial Statement Analysis and Global Energy Finance & Accounting to MBA students; and Philosophy of Science to business PhD students. He has also taught in the Executive MBA program and the Global Energy Executive MBA program.
Dr. Wright's research interests include accounting education and the impacts of adopting IFRS in Canada. He has published in such journals as Accounting Perspectives, Issues in Accounting Education, Auditing: A Journal of Practice & Theory, and in Accounting, Organizations and Society. He has received research grants from the Certified General Accountants Research Foundation, Certified General Accountants of Alberta, the Canadian Academic Accounting Association and the Society of Management Accountants.
Courses
| Course number | Course title | Semester |
| --- | --- | --- |
| ACCT 341 LEC 02 02 | Intermediate Financial Acct I | 2021 |
| ACCT 341 TUT 02 T02 | Intermediate Financial Acct I | 2020 |
| ACCT 641 LEC 01 01 | Intermediate Fnce ACCT I | 2020 |
| ACCT 641 LEC 02 02 | Intermediate Fnce ACCT I | 2021 |
Publications
Has Adoption of IFRS Increased Non-NA Institutional Investment in the Canadian Stock Markets?.

M. Wright with Shahid Khan, Mark Anderson and Hussein Warsame. Accounting Perspectives, Volume 18, Issue 2. (2019)

Do IFRS Based Earnings Announcements Have More Information Content than Canadian GAAP Based Earnings Annoucements?.

M. Wright with Shahid Khan, Mark Anderson and Hussein Warsame. Accounting Perspective. Volume 14, Issue 3. (2015)

Does Cognitive Style Affect Performance on Accounting Examination Questions.

M. Wright with Stuart Jones. Global Perspectives on Accounting Education, Volume 9. (2012)

Effect of Cognitive Style on Performance in Introductory Financial Accounting and the Decision to Major in Accounting.

M. Wright with Stuart Jones. Global Perspectives on Accounting Education, Volume 8. (2011)

Canada Generators Limited.

M. Wright with Wayne Irvine and Stuart Jones. Accounting Perspectives, Vol. 9, No. 4. (2010)

The Effects of a Hypertext Learning Aid and Cognitive Style on Performance in Advanced Financial Accounting.

M. Wright with Stuart Jones. Issues in Accounting Education, Vol. 25, No. 1. (2010)