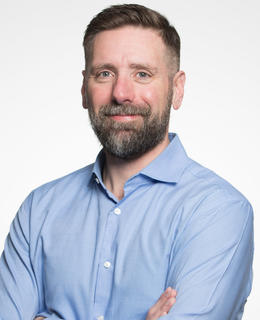 Dr. Michael Nesbitt, SJD
Positions
Associate Professor
Faculty of Law
Background
Educational Background
SJD University of Toronto, 2013
LLM International Law, New York University School of Law, 2005
LL.B. University of Ottawa, 2004
BA (Hons) Commerce, Queen's University, 2001
Biography
Michael teaches, researches, practices and consults in the areas of Canadian and comparative criminal law and evidence, anti-terrorism laws, national security law and policy, and autonomous sanctions. He is a Fellow with the Canadian Global Affairs Institute and a Senior Research Affiliate with the Canadian Network for Research on Terrorism, Security and Society.
Before joining the Faculty of Law in July 2015 he practiced law and worked on Middle East policy, autonomous sanctions, human rights and anti-terrorism for Global Affairs Canada. Previously, he completed his articles and worked for Canada's Department of Justice, where his focus was criminal law. Michael has also worked internationally for the United Nations' International Criminal Tribunal for the Former Yugoslavia in the Appeals Chamber.
His current research projects include a mapping of Canada's national security landscape, a study of anti-money laundering and terrorist financing laws and processes in Canada, and a comparative look at autonomous sanctions regimes and Canada's implementation and enforcement of its own Special Economic Measures and Magnitsky Acts.
Research
Areas of Research
Criminal Law, National Security Law and Policy, Anti-terrorism law, Autonomous Sanctions
Participation in university strategic initiatives
Courses
| Course number | Course title | Semester |
| --- | --- | --- |
| LAW 410 | Crime: Law & Procedure | |
| LAW 644 | National Security Law Lab | |
| LAW 653 | Directed Research | |
| Law 507 | Evidence | |
Publications
"An Empirical Study of Terrorism Charges and Terrorism Trials in Canada between September 2001 and September 2018".

Michael Nesbitt. Criminal Law Quarterly. (2018)

"Prosecuting Terrorism in Canada: Elucidating the Elements of the Offences".

Nesbitt, Michael and Hagg, Dana. Alberta Law Review. (2019)

"Terrorism Sentencing Decisions in Canada since 2001: Shifting away from the fundamental principle and towards cognitive biases".

Nesbitt, Michael and Oxoby, Robert J. and Potier, Meagan. UBC Law Review. (2019)

Re-Purposing UN Commissions of Inquiry.

Michael Nesbitt. Journal of International Law and International Relations (JILIR), Volume 13, No. 2. (2017)

"Due Process in UN Commissions of Inquiry: A legal analysis of the procedures of Goldstone's Gaza Inquiry".

Michael Nesbitt. 18 German Law Journal No. 1. (2017)

"CSIS's New Disruptive Powers, Grey Holes, & the Rule of Law in Canada".

Michael Nesbitt. Canadian Human Rights Yearbook, No. 1. (2015)

"(Re-) Mapping the Congo, Circa 2010".

Michael Nesbitt. 4:2 Rights Review. (2010)

"Lessons from the Sam Hinga Norman Decision of the Special Court for Sierra Leone: How Trials and Truth Commissions Can Co-Exist".

Michael Nesbitt. 8 German Law Journal. (2007)

"The World Bank and De Facto Governments: A Critique of its Operational Policy and a Call for Transparency".

Michael Nesbitt. 32 Queen's Law Journal. (2007)
Panel member, "Counter-extremism in Canada and abroad".

Philippe Kirsch Institute. (2017)

Panel member, "Carding in Calgary: How Police Check-Ups Occur in Calgary and Why?".

Rocky Mountain Civil Liberties Association. (2016)