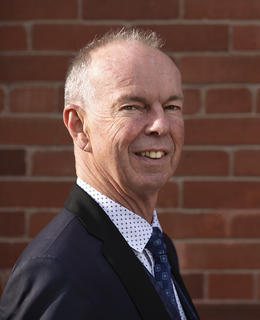 Positions
Professor
Werklund School of Education, Specialization, Curriculum and Learning
Background
Educational Background
PhD. Teacher Education, Michigan State University, 2000
MEd Educational Studies (Curriculum), University of Western Ontario, 1992
BEd. , Queen's University, 1985
BA. Honours Sociology, Queen's University, 1984
Biography
Originally from Kingston, Ontario, Dr. Kehler completed his undergraduate degrees (BA. Honours, BEd.) at Queen's University. Following years of teaching high school English within Canada and abroad, Dr. Kehler pursued his PhD from Michigan State University. He taught at the Faculty of Education and Women's Studies at Western University, London, Ontario for 17 years before accepting the position as a Research Professor in Masculinities' Studies in Education at the University of Calgary, Werklund School of Education.
Professional & Community Affiliations
Dr. Kehler collaborates internationally and has recently developed a network of research between Canada, the UK, and Australia. He provides consultation and expertise in the area of equity, gender, homophobia, and sex education with a particular focus on addressing masculinities in education. He has been working actively addressing issues including: The Prevention of Violence Against Women (Western University Programming); Boys and body image-Thunder Bay District Health Unit; Big Brothers, Big Sisters Association-Working Group.
Research
Areas of Research
Masculinities Studies
Dr. Kehler's research addresses the intersection of gender and education more broadly and specifically explores masculinities, schooling, literacies, men as change agents, counter sexist politics, body image, health education, bullying, homophobia and team sport. His ongoing research centres on the ways boys and men navigate school spaces and learn what it means to be a man. Largely drawing on masculinities scholarship and feminist research, Dr. Kehler has contributed to the field of study in education by challenging more static and linear arguments that conflate gender and sex. His research questions normative masculinity and the power, privilege and positioning of men within and beyond school settings. He contributes regularly to CBC, CTV, and local, as well as international, media outlets. He has co-edited several books, has numerous book chapters, in addition to publishing widely internationally in journals including: the McGill Journal of Education; Boyhood Studies: An Interdisciplinary Journal; International Journal of Men's Health, Culture, Society and Masculinities; The Canadian Journal of Education; Thymos: Boyhood Studies; and the Journal of Adolescent and Adult Literacy.
Interests:
Masculinities
Gender studies
Body, weight and appearance
Qualitative research
Critical youth studies
Critical pedagogy
Literacy
Body image
Courses
| Course number | Course title | Semester |
| --- | --- | --- |
| EDER 608 | Research Methods in Education | Fall 2021 |
| EDUC 450 | Diversity in Education | Winter 2020 |
| EDER684/787 | Critical Pedagogy - Contemporary Themes | Winter 2020 |
| EDUC 450 | Diversity in Education | Winter 2019 |
| EDUC 450 | Diversity in Education | Winter 2018 |
| EDER 684/787 | Critical Pedagogy - Contemporary Themes | Fall 2018 |
Projects
Current: Ongoing Funded Research Projects
School spaces, school places: Shifting masculinities during the COVID-19 pandemic, SSHRC-PEG, 2021, 23.375$

Schooling masculinities in teacher education: Disruptive practices, transformative pedagogies in gender and education, 2021, SOTL funded, 19.250$
Learning and Leading for Equity Knowledge Network-KNAER 2017-2020
Moving forward: Schooled bodies, identities, sexting and the curriculum that frames us, SSHRC
Awards
Partnership Engage Grant,

Social Science and Humanities Research Council (SSHRC).

2021

Visiting Professor,

University of Firenze - Department of Pedagogy, Languages, and Curriculum.

2021

Federal Government of Canada Grant,

#MeToo: Moving Forward Conference - Reykjavik, Iceland.

2019

Queen's University Top 50 Influential Alumni in 50 Years,

Queen's University.

2019

Teaching Excellence Award,

University of Western Ontario.

2016

Excellence in Undergraduate Teaching Award,

University of Western Ontario.

2014

Travel Research Grant,

University of Western Ontario.

2014
Podcasts and Webinars
Kehler, M. (December 10, 2021). Sport, masculinity and navigating the playing field. https://www.on-boys-podcast.com/sports-masculinity/
Kehler, M. (November 21, 2021). Episode 6: Boys and sports. https://modernmanhood.simplecast.com/episodes/episode-6-boys-and-sports
Kehler, M. (July 15, 2021). VIV Mental Health - Ep. 12 - The study of masculinities (with Dr. Michael Kehler). https://anchor.fm/viv-mental-health/episodes/VIV-Mental-Health---Ep--12---The-Study-of-Masculinities-with-Dr--Michael-Kehler-e14frgl
Kehler, M., Krause, P., & Leblanc, J. R. (April 2, 2019). Rethinking masculinity: Panel discussion. https://explore.ucalgary.ca/rethinking-masculinity-panel-discussion
Kehler, M. (December 19, 2018). In that moment, you're scared: Boys and hazing. https://breakingtheboycode.tumblr.com/post/181238231890/14-in-that-moment-youre-scared-boys-and
Kehler, M., Stika, J., Sullivan, R., & Abbott, T. (2018). #120: Masculinity. https://alumni.ucalgary.ca/stories/podcast/120-masculinity
Kehler, M. (May 3, 2018). Men and masculinities: Rethinking the rules that delineate masculinity -- A conversation with Michael Kehler and Wali Shah. http://helpingtraffickedpersons.org/webinars/men-and-masculinities-rethinking-the-rules-that-delineate-masculinity-a-conevrsation-with-michael-kehler-and-wali-shah
Kehler, M. (April 9, 2018). 

What is the future of gender in Canadian society?

https://www.csjcanada.org/blog/2018/3/27/what-is-the-future-of-gender-in-canadian-society.html
Kehler, M. (February 27, 2018). 

What does it mean to be a man?