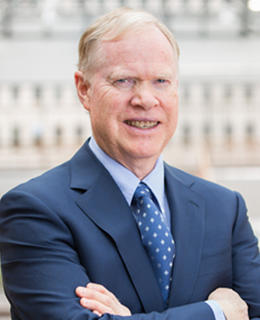 Michael John Robinson
Positions
Professor
Haskayne School of Business, Entrepreneurship and Innovation [ENTI]
Chen Fong Fellow in Entrepreneurial Finance
Haskayne School of Business
Background
Educational Background
Bach of Math Mathematics, University of Waterloo, 1979
Doctor of Philosophy Comm, Manag & Bus Admin, University of Western Ontario, 1989
M.B.A. Comm, Manag & Bus Admin, University of Western Ontario, 1984
Biography
Dr. Robinson is a Professor and the Chen Fong Fellow in Entrepreneurial Finance in the Haskayne School of Business, an organization he joined in 1990. He has a B. Math degree (Majoring in Computer Science) from the University of Waterloo, and an MBA and Ph.D. in Finance from the University of Western Ontario. He also is a holder of the Chartered Financial Analyst (CFA) designation granted by the CFA Institute in Charlottesville, Virginia, and the certified corporate director designation (ICD.D) from the Institute of Corporate Directors in Toronto, Ontario.
Dr. Robinson has taught investments, portfolio management, new venture finance, and corporate governance to undergraduate, MBA, Executive MBA, and executive education students. He founded the Calgary Portfolio Management Trust (CPMT) program, a hands-on student investment fund, at the Haskayne School of Business in 1993. For the past fifteen years he has served as an Academic Director of the Haskayne Directors' Education Program (DEP), a joint initiative of the Haskayne School of Business, the Rotman School of Management, and the Institute of Corporate Directors. He was the first site lead for the Creative Destruction Lab Rockies program and continues to serve as its Academic Director. He was awarded the Haskayne Dean's Award for Teaching Excellence for the 2005/2006 academic year and the Dean's Award for Outstanding Service Leadership in 2017.
Dr. Robinson has non-academic work experience as a computer programmer and systems analyst, and as a Venture Capitalist while on a three-year leave from the University of Calgary. In this later position he was the lead investor for several multi-million dollar investments in high technology firms in Western Canada. Dr. Robinson has served as a member of the Board of Directors for a number of private and public Canadian companies and other organizations. His most notable board role was as the Chair of the Investment Operations Committee which provided oversight of Alberta Investment Management, a then department of Alberta Finance, which managed over $50 billion of assets on behalf of the Government of Alberta and selected public sector pension plans. He has also served on the Board of the Calgary CFA Society, the Board of Governors of the Glenbow Museum, the Board of Governors of the Certified General Accountants of Alberta, and on the APEX Supplementary Pension Board. He currently serves on the Investment Advisory Committee of the City of Calgary.
Dr. Robinson has published several books and academic research papers that study Canadian capital markets, market efficiency, and methods of raising equity capital for developing firms. His most recent interests include corporate governance practices in Canada, the role of a firm's board of directors in growth oriented firms, and the role of the private and junior public equity markets in financing developing firms in Canada. A list of his recent publications is as follows:
Publications
Can Spending Time in the Minors Pay Off? An Examination of the Canadian Junior Public Equity Markets.

M. Robinson with Michele Meoli, J. Ari Pandes, and Silvio Vismara. Journal of Small Business Management, Vol. 56, S1. 88-107. (2018)

The Role of Agents in Private Entrepreneurial Finance.

M. Robinson with Douglas J. Cumming and J. Ari Pandes. Entrepreneurship Theory & Practice, Vol. 39, No. 2. 345-374. (2015)

Is Effective Junior Equity Market Regulation Possible?.

M. Robinson with J. Ari Pandes. Financial Analysts Journal, Vol. 70, No. 4. 42-54. (2014)

The IPO Market in Canada: What a Comparison with the United States Tells Us About a Global Problem.

M. Robinson with Bryce C. Tingle and J. Ari Pandes. Canadian Business Law Journal, Vol. 54, No. 3. 321-367. (2013)

Signaling Sustainability Leadership: Empirical Evidence of the Value of DJSI Membership.

M. Robinson with Anne Kleffner and Stephanie Bertels. Journal of Business Ethics, Vol. 101, No. 3. 493-505. (2011)

Investment Patterns of Informal Investors in the Alberta Private Equity Market.

M. Robinson with Thomas Cottrell. Journal of Small Business Management, Vol. 45, No. 1. 47-67. (2007)

Uncertainty Resolution under Extreme Information Asymmetry: The Case of Alberta's Private Equity Markets.

M. Robinson with Thomas Cottrell. International Business & Economics Research Journal, Vol. 4, No. 1, January 2005. 23-36. (2005)

Intraday Volatility and Trading Volume after Takeover Announcements.

M. Robinson with Brian F. Smith, Robert White, and Richard Nason. Journal of Banking & Finance, Vol. 21. 337-368. (1997)

The Day-of-the-Week Anomaly: The Toronto Stock Exchange Experience.

M. Robinson with George Athanassakos. Journal of Business, Finance & Accounting, Vol. 21, No. 6. 833-856. (1994)

An Overview of the Canadian Block Trading Market.

M. Robinson with Robert White. Canadian Investment Review, Summer. 7-11. (1994)

Equity Index Funds - Have They Finally Arrived in Canada?.

M.Robinson with James E. Hatch. Business Quarterly, Autumn. 51-60. (1985)

Summarybook CFA Level .

M. Robinson with Andre Dorsman. Reed Business Information bv The Hague, Netherlands. (2004)

Canadian Capital Market.

M. Robinson with Brian F. Smith. TSE/Western Business School. (1993)

Investment Management in Canada, Second Edition.

M. Robinson with James E. Hatch. Prentice-Hall Canada Inc., Scarborough, Ontario. (1989)

Investment Management in Canada, Second Edition Instructor's Manual.

M. Robinson with James E. Hatch. Prentice-Hall Canada Inc., Scarborough, Ontario. (1989)