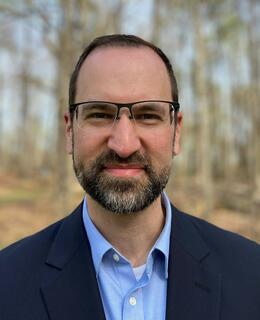 Dr. Matthew Makel, PhD
Positions
Professor
Werklund School of Education, Specialization, Learning Sciences
Chair in High Ability Studies
Werklund School of Education
Child Health & Wellness Researcher
Alberta Children's Hospital Research Institute
Background
Educational Background
PhD Educational Psychology, Indiana University,
MA Developmental Psychology, Cornell University,
BA Psychology, Duke University,
Biography
Matthew C. Makel is Professor and Research Chair in High Abilities Studies in the Werklund School of Education at the University of Calgary. His research focuses on academic talent development and open science research methods. In talent development, he investigates the equitable allocation of gifted identification and services as well as how schools can better meet student learning needs. In open science, he explores how to improve research transparency and rigor so that society can better understand the generalizability, reproducibility, and replicability of research findings. The influence of education research is too great to be driven by narrow irreplicable results. He has conducted direct and conceptual replications, both in collaboration with the original authors and independently. He co-edited Toward a More Perfect Psychology: Improving Trust, Accuracy, and Transparency in Research with Jonathan Plucker (American Psychological Association) and From Giftedness to Gifted Education: Reflecting Theory in Practice with Jonathan Plucker and Anne Rinn (Prufrock Press). He has earned degrees from Duke University, Cornell University, and Indiana University.
Research
Areas of Research
Academic talent identification, Gifted education, Open science, Replication, Research practices, Talent development
Participation in university strategic initiatives