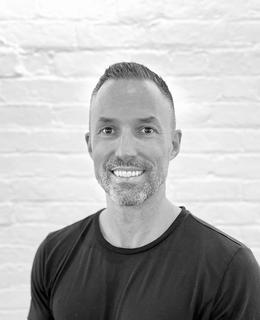 Dr. Matthew Jordan, PhD, CSCS
Positions
Assistant Professor
Faculty of Kinesiology
Full Member
McCaig Institute for Bone and Joint Health
Background
Credentials
Certified Strength and Conditioning Specialist , National Strength & Conditioning Association, 1999
Educational Background
PhD Medical Science, University of Calgary,
MSc Exercise Physiology (Neuromuscular Control), University of Calgary,
Biography
Dr. Matt Jordan is originally from Ottawa, Canada. He was an elite athlete in triathlon and long track speed skating prior to following his passion for strength training. Matt is a former strength & conditioning coach, sport physiologist and integrated support team lead with the Canadian Sport Institute Calgary where he worked with several of Canada's Olympic sports. He has also consulted with numerous professional sports organizations from the NHL, NBA, NFL and MLB. Matt is married and the father of 3 boys, Coen, Nash and Kieran.
Research
Areas of Research
Interests
Dr. Jordan's primary research interests are assessing neuromuscular adaptations to resistance training in athletes with a special focus on primary and secondary knee injury prevention and optimizing rehabilitation. He employs whole-body biomechanical and neuromuscular assessments to measure the effects of resistance training on basic muscle properties such as the force-velocity relationship and force-length relationship.
Additional research interests include optimizing training load for performance and injury prevention, assessing neuromuscular performance in speed/power athletes, and evaluating the physiological determinants of muscle strength and power for health and fitness.
Participation in university strategic initiatives
Courses
| Course number | Course title | Semester |
| --- | --- | --- |
| KNES 478 | Strength Training Science | |