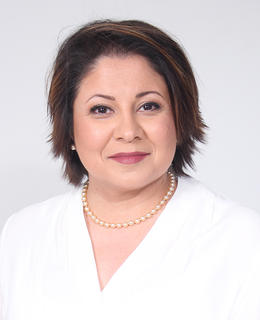 Dr. Maryam MKhani, Ph.D., P.Eng.
Background
Biography
Dr. Maryam MKhani is an Adjunct Assistant Professor in the Department of Chemical and Petroleum Engineering of the Schulich School of Engineering at the University of Calgary. She holds a BSc in Chemical Engineering, an MSc in Environmentally Sustainable Process Technology and PhD in Chemical Engineering from the Chalmers University of Technology at Gothenburg, SWEDEN. She held an Assistant Professor position in the Energy and Environment Engineering Department at Chalmers University of Technology, where she led a research program in applying methodologies to integrate new biorefinery concepts in existing pulp and paper plants.
She has been working both in academia and industry sector to identify and develop innovative solutions for addressing the challenges with integrating energy, environment, and economy. She has worked on clean energy solutions, technology and process development and integrating new technologies and processes into existing industrial plants for nearly 20 years. She contributed to more than 40 journal publications, conference presentations, books, and patents. In addition to academic achievements, she led the Greenhouse Gas (GHG) Technology Development at ConocoPhillips Canada and worked with industry peers in Canada's Oil Sands Innovation Alliance to develop and deploy technology solutions for both incremental and breakthrough reduction in GHG emissions from the Alberta's oil sands sector. She worked at different capacity with Alberta-based start-ups such as Carbon Engineering, Industrial Climate Solutions Inc., Canada Clean Energy Corp. (now Kanata Power) and WA-VE Corp. She is the co-founder and managing director at Energy, Science and Technology Corp. where she provides technical and advisory services to energy sector and organizations such as Worley-Advisian, Transition Accelerator, Clean Resource Innovation Network, etc.
For list of my publications, visit my Google Scholar at https://scholar.google.com/citations?user=Lu3GpPkAAAAJ&hl=en