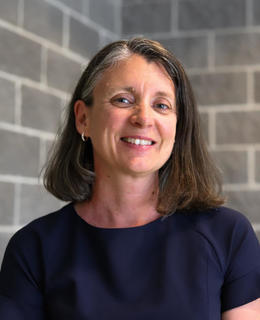 Positions
Senior Associate Dean (Policy and Program Development)
Faculty of Graduate Studies
Background
Educational Background
B.A. German, Ohio State University, 1997
M.A. German, University of Texas, 1999
Ph.D. German, University of Wisconsin-Madison, 2003
Research
Areas of Research
Second Language Pronunciation
I am interested in how listeners react to non-native speech. This work primarily involves investigations of the notions of accent and comprehensibility. I am currently working on two SSHRC-funded projects with Pavel Trofimovich (Concordia) that investigate listener reactions to non-native speech and the extent to which various interventions might mitigate bias toward the speakers themselves.
German Phonetics and Phonology
I am fascinated by the sound system of the German language and have done quite a bit of work on how second language learners or German are able to perceive and produce German speech sounds and prosody (especially lexical stress and intonation). Much of my research focuses on what instructors can do to encourage more comprehensible second language German pronunciation. Together with Sarah Fagan (University of Iowa), I wrote a textbook entitled German phonetics and phonology: Theory and practice. 
Participation in university strategic initiatives
Courses
| Course number | Course title | Semester |
| --- | --- | --- |
| LANG 200 | Introduction to Second Language Learning | Winter 2023 |
Awards
GSA Champion,

University of Calgary Graduate Students' Association.

2022

Excellence Award in Administrative Support – Senior Administration ,

University of Calgary Graduate Students' Association.

2021

Teaching Excellence Award,

University of Calgary Undergraduate Students' Union.

2021

Honorary Lifetime Membership Award,

Canadian Association of Second Language Teachers .

2020

American Council on the Teaching of Foreign Languages Paul Pimsleur Award for Research in Foreign Language Education,

American Council on the Teaching of Foreign Languages, NFMLTA, Modern Language Association.

2018

Great Supervisor,

Faculty of Graduate Studies.

2017

Calgary Award, Community Achievement Award, Education,

City of Calgary.

2013

Killam Leadership in Teaching Award,

University of Calgary.

2012

Graduate Teaching Excellence Award,

University of Calgary Graduate Students' Association.

2008

Teaching Excellence Award,

University of Calgary Undergraduate Students' Union.

2005

Teaching Excellence Award (Honourable Mention),

University of Calgary Undergraduate Students' Union.

2004