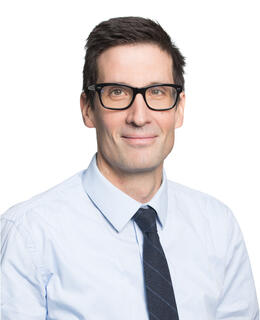 Positions
Associate Professor
Faculty of Law
Background
Educational Background
B.Sc. (Distinction) Biology, University of Saskatchewan, 2002
LL.B (Distinction) Law, University of Saskatchewan, 2006
LL.M Environmental Law, University of California at Berkeley, 2011
PhD (in progress) Resource Management, University of British Columbia,
Biography
Martin joined the Faculty in 2013, following several years of public service in environmental and natural resources law and policy. From 2007 to 2013, he was counsel with the federal Department of Justice, practicing law in the legal services unit at Fisheries and Oceans Canada. During this period, he also spent time on secondment to the Legislative and Regulatory Affairs Division at Environment Canada.
Martin holds a B. Sc. (Biology) and an LL.B., both from the University of Saskatchewan, and an LL.M. (specialization in environmental law) from the University of California at Berkeley. He is currently pursuing a PhD in resource management at the University of British Columbia's Institute for Resources, Environment and Sustainability. Following law school, Martin clerked for the Hon. Justice Denis Pelletier of the Federal Court of Appeal (2006).
Research Activities
Martin's primary teaching and research interests are in environmental, natural resources, and water law and policy. He is also interested in the continuous development of related core areas of law, including constitutional, administrative, tort and regulatory law. Martin's articles have been published in various journals, including the University of British Columbia Law Review, the Georgetown Environmental Law Review, the Osgoode Hall Law Journal, and the Canadian Bar Review. He has appeared as a witness in regulatory hearings (e.g. project reviews), committee hearings of both the House of Commons and the Senate, and as counsel before the Supreme Court of Canada. He is currently a member of the federal Minister of Environment and Climate Change Canada's advisory council on impact assessment.
Research
Areas of Research
Environmental Assessment and Adaptive Management, Ecosystem Services and Environmental Valuation, Land-use Planning, Regulatory Compliance and Enforcement, Climate Change Litigation and Liability, Empirical Legal Research
Publications
"Adaptive Management in Canadian Natural Resources Law & Policy: Lessons for EU GI Policy & Implementation".

Uncertainty and Multifunctionality: Legal Challenges and Opportunities for Green Infrastructure Policy. (2020)

"Overview of Bill C-69: Providing Clarity on New Regulations".

Cumulative Effects 2019. (2019)

"An Agile Regulations Agenda for Canada".

JELP7: Back to the Future: Re-Defining Canada's Environmental Priorities. (2019)

"Science, Decision Making & the Law: The Impact Assessment Cat in the Science Hat".

Martin Olszynski and Dr. Aerin Jacob. Green Regs and Ham. (2018)